Culture
Memorial Day event returns on Monday, May 29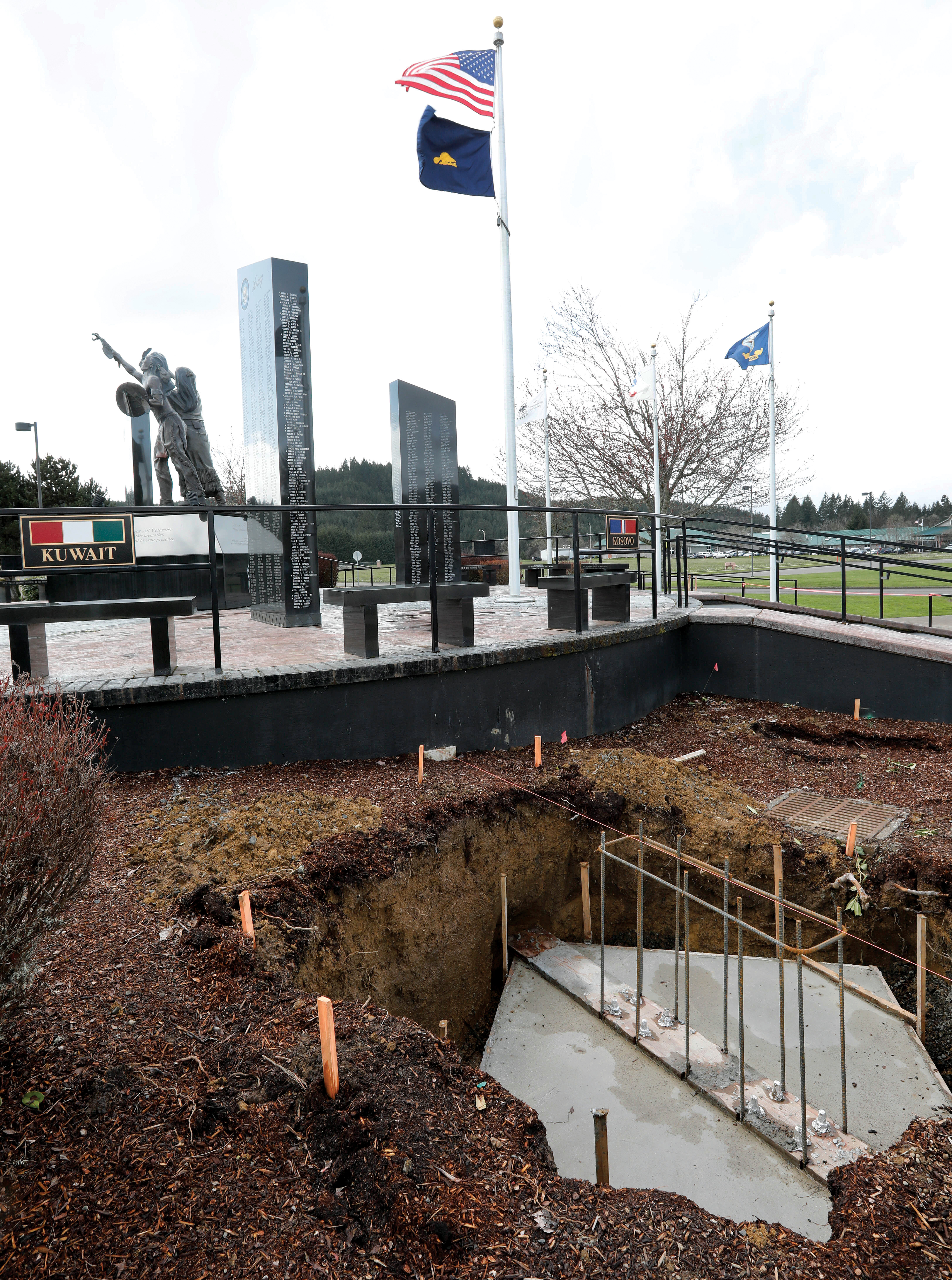 By Dean Rhodes
Smoke Signals editor
Attendees at this year's Memorial Day event at the West Valley Veterans Memorial will see one of two things – two holes in the ground or two new blank black granite slabs.
The Tribe received a $33,000 grant from Oregon State Parks to install the two new granite slabs that will continue to hold the names of West Valley residents who have served in the military.
After almost two decades of adding names to the pillars, two of the four pillars are running out of room. The pillars for Navy and Army veterans are filling up and in February 2020 Tribal Council approved seeking s state grant to add two additional pillars.
According to Smoke Signals' running tally, the Army pillar contains more than 1,140 names while the Navy pillar has almost 700 names. The two new pillars should last awhile since the Air Force and Marine Corps pillars have substantially fewer names on them.
Tribal Engineering and Planning Manager Ryan Webb said the original plan was to have the new slabs installed by April 1, but shipping delays have pushed the installation back to May 1. Additional shipping delays could possibly postpone the date beyond this year's event, which is scheduled for 1 p.m. Monday, May 29.
This year's event will be back to pre-pandemic normal with the noon meal held in the Community Center. It will be followed by the 1 p.m. ceremony, which will be open to the public.
The four, or maybe six, pillars at the West Valley Veterans Memorial feature the names of Tribal and community members from Grand Ronde, Willamina and Sheridan who served in the four major branches of the U.S. military – Army, Navy, Air Force and Marine Corps.
The memorial was designed by Tribal Elder Steve Bobb Sr., a Vietnam War-era Marine Corps veteran who walked on in 2022, and features a man and woman dressed in traditional Native clothing standing side by side while reaching for the sky.
Details about this year's ceremony were unavailable before the May 1 deadline for Smoke Signals and will be published in the May 15 edition.
This will be the 20th Memorial Day celebration at the West Valley Veterans Memorial because the 2020 event was not held because of the COVID-19 pandemic.