Culture
Yesteryears -- March, 15, 2023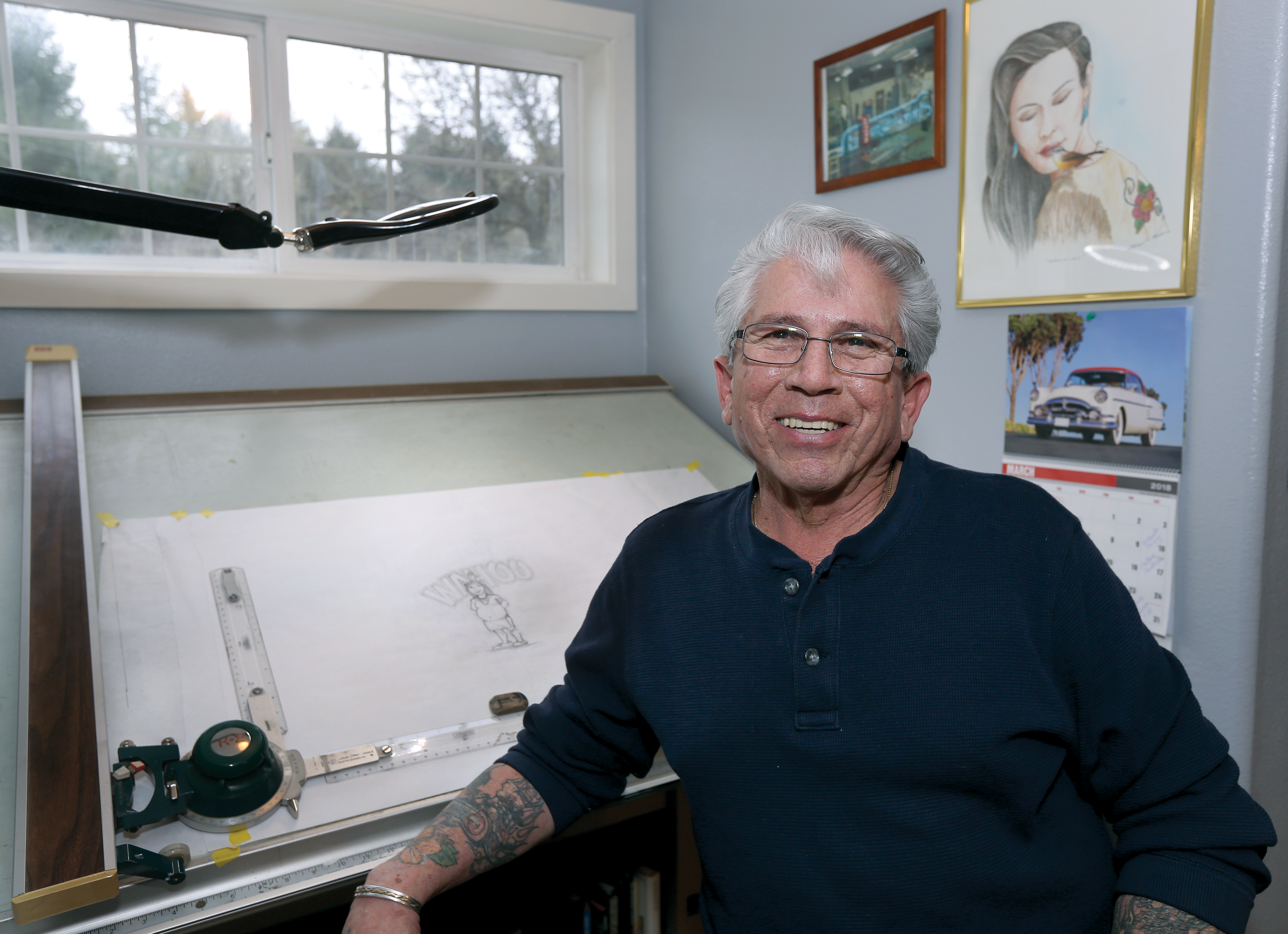 2018 – Tribal Elder Steve Bobb Sr. was featured in a March 15 edition of Smoke Signals. He talked about his artwork, family, military service in Vietnam, growing up in Grand Ronde and time on Tribal Council. Bobb was a passionate advocate for veteran's causes and was described as someone who always spoke his mind. "I always say that I am either extremely blessed or the luckiest guy on earth. To have been through what I have been through and still be here on this earth, I know I have a purpose."
2013 – Six European Fellows visited Grand Ronde, including the plankhouse and Spirit Mountain Casino's buffet. Marshall Memorial Fellows from Madrid, Vienna, Ankara, Berlin and Warsaw met America by visiting people living in a variety of different circumstances, including Tribal communities. The Marshall Memorial Fellowship was created in 1982 to introduce a new generation of European leaders to the United States.
2008 – Tribal Chairwoman Cheryle A. Kennedy testified about the Warm Springs Tribe's proposal to build an off-reservation casino in Cascade Locks, citing the Grand Ronde Tribe's "historical and ancestral" ties to the area. Kennedy said the Grand Ronde people had fished there and had burial grounds there. She spoke in a packed 400-capacity Gorge Pavilion in Cascade Locks. It was the second of five meetings being held by the Bureau of Indian Affairs regarding the draft environmental impact statement for the Warm Springs' proposed casino.
2003 – Baskets from the Grand Ronde Cultural Resources collection were on display at the Mission Mill Museum in Salem. The baskets showcased the skill and artistry of Willamette Valley Tribal weavers. "The idea of the exhibit was to showcase the baskets and show the continuity between weavers," Cultural Collections Specialist Lindy Trolan said. "We tried to incorporate a historical perspective with present day." 
1998 – Health and Human Services Division Manager Cheryle A. Kennedy gave an update on Tribal health and wellness at a March General Council meeting. She said that the prior year was very important because the programs had grown and were all housed at the new Health and Wellness Center. She said a research project conducted through the Centers for Disease Control and Prevention was completed and the findings were mailed to all Tribal households in December. "This project allowed us to find out certain things about our health," Kennedy said.
1993 – Approximately 40 people gathered to mark the open house and dedication of the Tribe's new Early Childhood Education facility. Tribal Council member Kathryn Harrison gave the invocation and guest speakers included early childhood educators from across the state as well as Education Department Manager Dean Azule and Tribal Council Chairman Mark Mercier.
1988 – Tribal Council Chairman Mark Mercier reported that major changes had been made to the Tribe's Election Ordinance. Beginning in the fall, there would be only three Tribal Council seats up for re-election each year, instead of all nine positions. This was done to maintain staggered terms, which also avoided a massive turnover at the same time if council members were not re-elected or chose not to run.
Yesteryears is a look back at Tribal history in five-year increments through the pages of Smoke Signals.