Tribal Government & News
Yesteryears - Jan. 15, 2022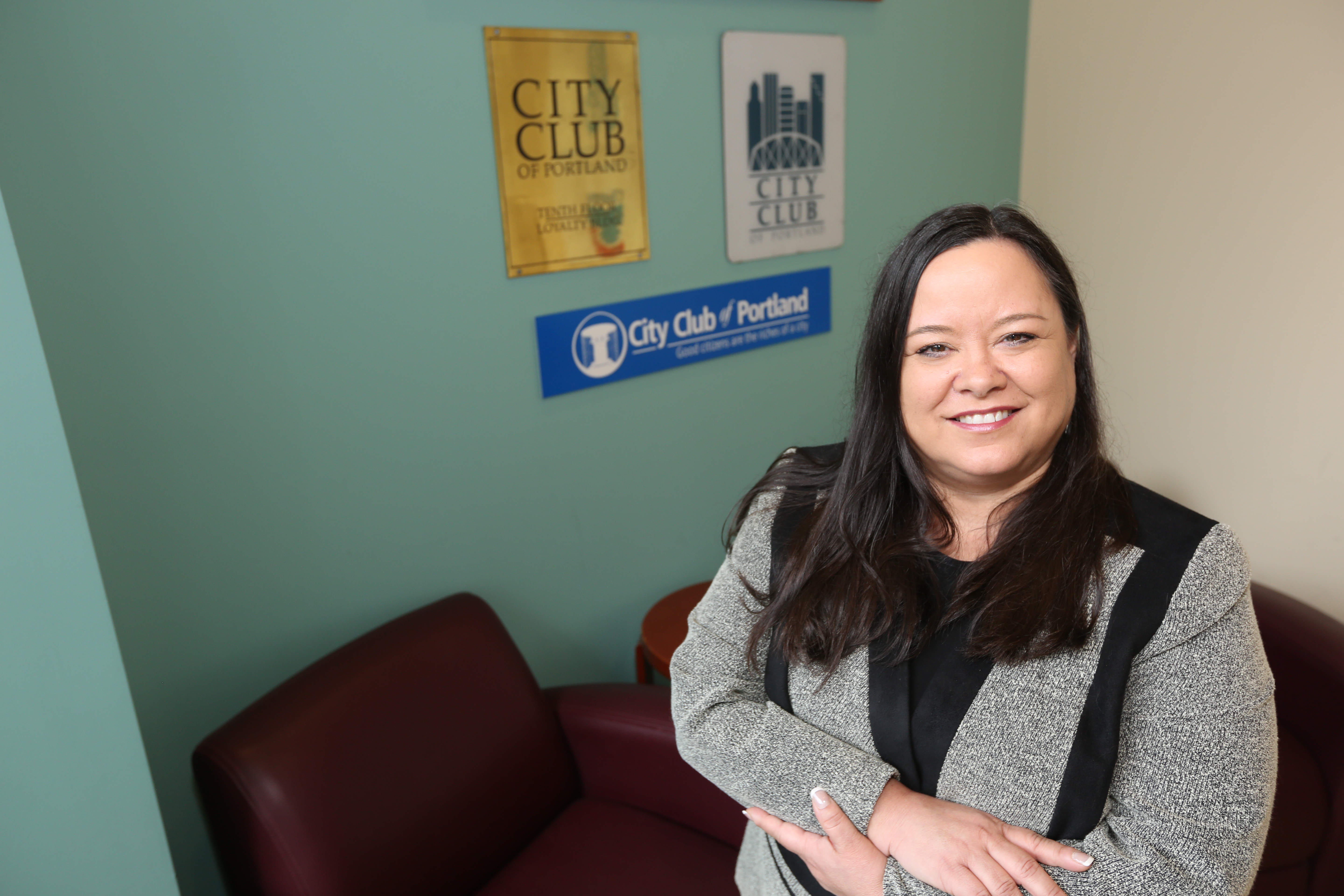 2018 – Tribal member Lisa Watson became the first Native American female leader of the City Club of Portland when she was named president of the organization. She became involved with the civic organization four years earlier at the urging of friend and past club executive director, and Portland Mayor Sam Adams. She joined the board of directors two years later. "We are working on becoming diverse in age, race, experience, socioeconomic and geographic areas, and education," she said.
2013 – Tribal police hosted an active shooter training at the former Grand Ronde Middle School. Approximately 30 officers from state, county and local departments participated with simulated weapons to practice effective responses in the event of an actual school shooting. Several community members volunteered to be role players, such as injured or scared bystanders, for the scenarios.
2008 – New Tribal attorney Jennifer Biesack began working for the Tribe's legal department, handling issues involving land, construction and housing. "Jenny is a welcome addition to the Tribal Attorney's Office," said Tribal staff attorney Lisa Bluelake. "She comes to us with a lot of experience, having previously worked as an in-house attorney for another Tribe. Her experience and personality complement the other attorneys in the office. It is a great fit."
2003 – The Grand Ronde Tribe's new residential community was under construction and expected to be complete by June. It was being built using federal money from the Department of Housing and Urban Development. The development was designed for moderate-income families and rent would not exceed 30 percent of income.
1998 –   The Grand Ronde Tribe and Spirit Mountain Development Corp. announced plans to build a $3.1 million retail and commercial center in Salem, and had entered into a partnership with Stew Stone of Prudential Commercial Services to help build the retail center. The project site would be located at the corner of Fairview Road and Commercial Street, and was intended to help the Tribe diversify its economic base and gain economic self-sufficiency for its members. "This project shows our confidence in Salem's future and by working with Stew Stone, we will produce a high-quality retail center that benefits the entire community," Tribal Council Chairwoman Kathryn Harrison said.
1993 – The Grand Ronde Tribal Council passed a Burial Ordinance that would provide a benefit for any deceased family member who was Tribal, a Tribal spouse, non-member child or parent. Adopted children were eligible for payment on the same basis as natural children. The Tribe would pay burial benefits up to a maximum of $3,000 directly to the funeral service provider selected by the applicant.
1988 – Tribal Council Secretary Kathryn Harrison was the only Native American woman present at a brown bag luncheon with Oregon Gov. Neil Goldschmidt. He met with representatives from all over the state to discuss a wide variety of women's issues. Harrison was selected to attend the meeting on behalf of the Oregon Commission on Indian Services, of which she was vice chair.
Yesteryears is a look back at Tribal history in five-year increments through the pages of Smoke Signals.