Tribal Government & News
Kennedy, George attend Kotek inauguration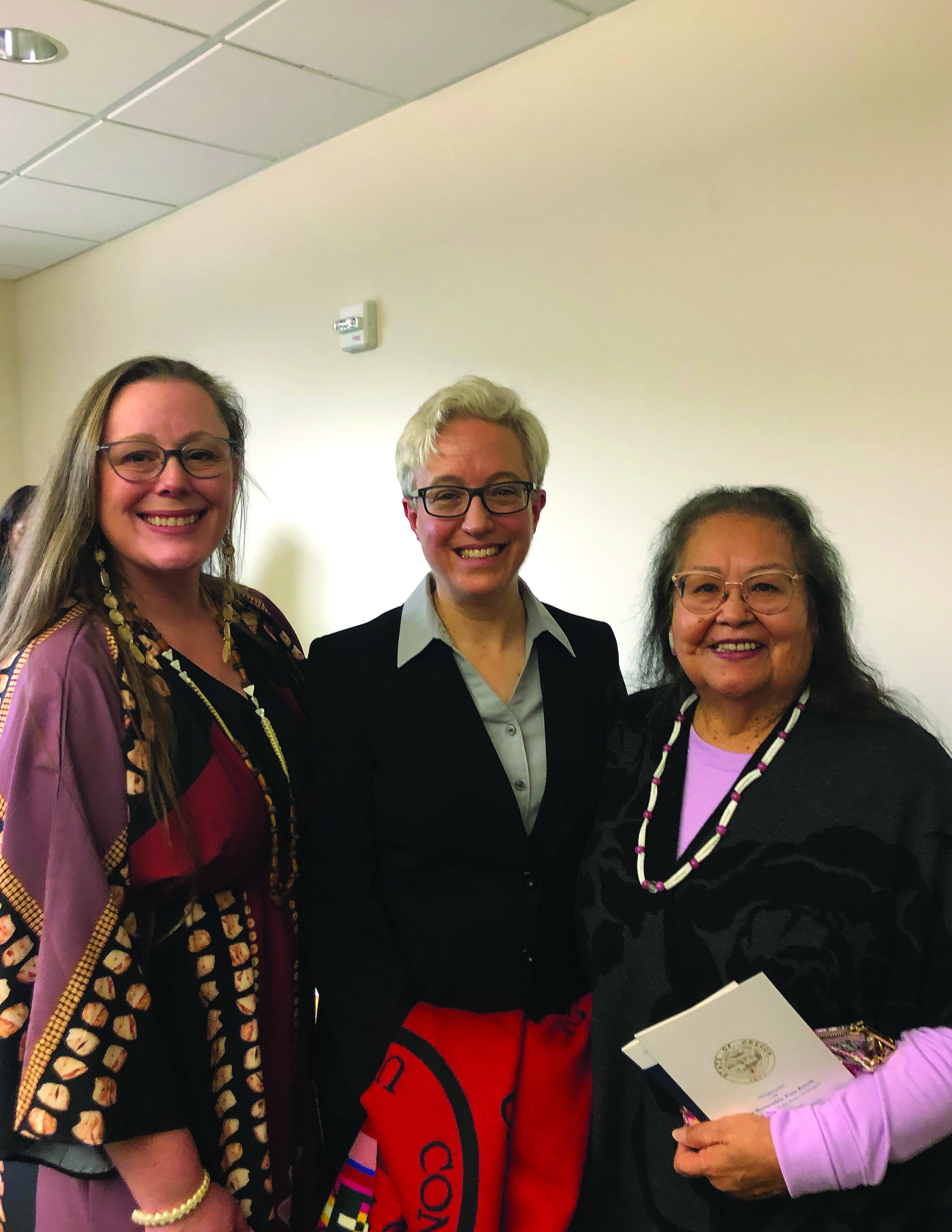 By Dean Rhodes
Smoke Signals editor
SALEM – Tribal Council Chairwoman Cheryle A. Kennedy and Tribal Council member Kathleen George attended the inauguration of Tina Kotek as Oregon's 39th governor on Monday, Jan. 9, at the State Capitol in Salem.
Kotek, a Democrat, narrowly defeated Republican Christine Drazan in the election held in November 2022. Independent candidate Betsy Johnson finished a distant third.
Kotek succeeds Democrat Kate Brown, who was term-limited out of office.
Kennedy and George were recognized before Kotek's swearing-in ceremony along with other Oregon Tribal leaders who attended the event.
"It was a little different," Kennedy said during the Tuesday, Jan. 9, Legislative Action Committee meeting. "This year it was different with Gov. Kotek. She arranged for the Tribal representatives to sit in the front row. For those who had gone with me before, they had been arranged either on the side, which is kind of under a sheltered area, or up in the balcony."
The Grand Ronde Tribe endorsed Kotek for governor after a Smoke Signals news story reported that she was the only gubernatorial candidate to commit to maintaining the state's current policy regarding Tribal gaming – one casino per Tribe on Reservation land.
The Siletz Tribe has applied to the Department of the Interior for permission to build a second casino in north Salem in addition to its Chinook Winds gaming facility in Lincoln City. If approved by Secretary of the Interior Deb Haaland, the Siletz proposal also would have to be approved by the state's governor to proceed.
Kotek was sworn in by Oregon Supreme Court Chief Justice Meagan Flynn and accompanied by her wife, Aimee Wilson.
George said Kotek's first official meeting after her inauguration was an informal discussion with Tribal leaders.
"In my opinion, that's a good effort," Kennedy said about the Tribal leader meeting. "It's very different than what I know I have seen since '80, that's 43 years. That is different and I appreciate that."