Culture
Walking On -- Darla Ann Jeffers Wilson, Rex Haller and Nancy Freel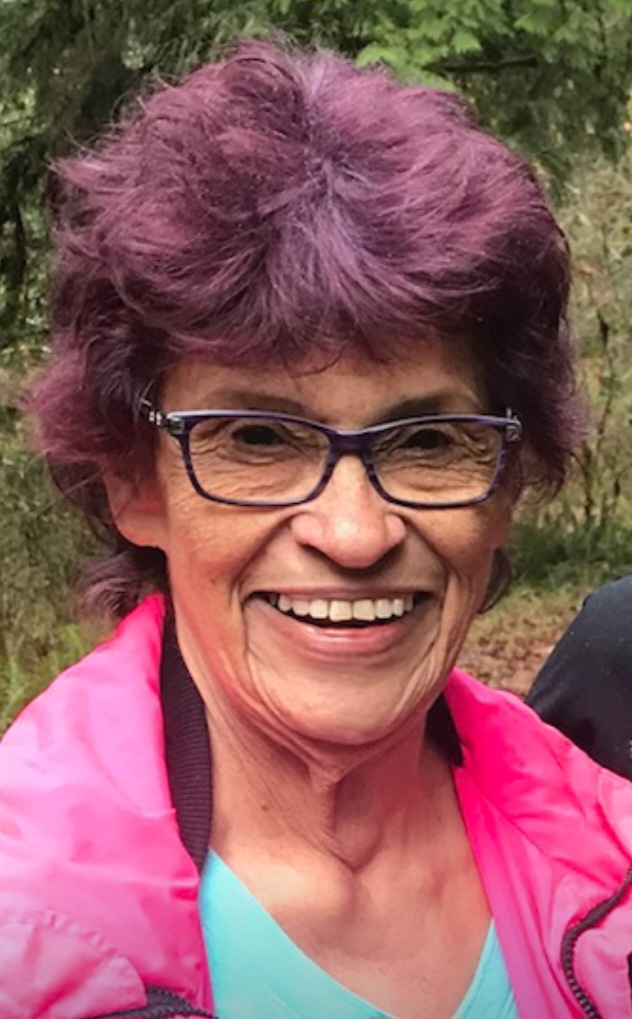 Darla Ann Jeffers Wilson
May 24, 1959 – Nov. 8, 2022
Darla Ann Jeffers Wilson was born May 24, 1959. Her parents were Donald Jeffers and Elota Minnick, and her grandparents were Ira and Bertha Jeffers and Carl and Nellie Minnick.
Darla grew up in western Lane County. She attended Lorane Grade School, Crow Junior High and graduated from Crow High School.
Darla was a quiet student in grade school. She was often made fun of for being an "Indian." It seldom bothered her as her family was taught to be proud of who you are.
Darla, being the oldest of six children, often took care of her younger siblings while mom and dad worked making money to raise the family in hard times. Her siblings were Tina Parker, Toy Jeffers (recently deceased), Mark Jeffers, Tonya Starmer and Natalie Jeffers. They all grew up on Simonsen Road near Crow and all of them were proud to be members of the Confederated Tribes of the Grand Ronde. Darla was an Elder in the Tribe.
At a younger age, Darla was always interested in learning new things. Her favorite thing to do was spend time with her grandfather "Grampsie." He taught her how to bait a hook on her fishing line and "spit on the worm for good luck." She loved to fish. He also taught her mechanics and how to use proper tools. Together, they would do small engine repairs. As a teenager, she could change the brakes on her Cougar car or rebuild a carburetor.
In her teen years, she did many things:
She entered the Applegate Trail Days costume contest, winning first place dressed as an "Indian."
Later, she was nominated to run for Rodeo Queen. She missing being queen, but won as princess.
She was active in school, keeping basketball stats for four years at Crow High.
She raced her Cougar at the Lowell mud flats.
She assisted in the pits at the drag races in Eugene.
She was hired to help rebuild the Crow Museum.
She did carpentry work and photographed the project.
Darla loved life. She was a very hard worker. She gained skills in photography, carpentry, electricity, artistic projects, operating machinery and, after two failed marriages, raising two beautiful daughters as a single parent.
Her oldest daughter, Jessica Goodman, blessed her with two wonderful grandchildren, Jayda, 9, and Jokota, 8, who were the sparkle in her eyes.
Her youngest daughter, Kiana Rimer, worked hard to be a first generation college graduate. She is now a health care worker taking care of the elderly in memory of her mother.
Over the years, Paula Sullivan, a co-worker at Craft World, became her lifelong friend. They shared many wonderful times, traveling, playing board games and laughing a lot.
Donavan Kaufman and Darla rekindled a friendship that lasted more than 39 years. They enjoyed everything together: fishing, geocaching, rock hunting, traveling, photography, crabbing, singing old songs and just relaxing around a cozy campfire, sharing a beer or two with Donavan playing her favorite songs on his harmonica.
And her sidekick for 12 years was her little dog, "Kofi."
Darla's favorite enjoyments were hummingbirds, photography, squirrels, all animals, nature, 1950s music (loud), old TV series, Cary Grant movies, football on TV, being an avid University of Oregon Duck fan, working or playing with children, driving through mud holes, family camping, hunting sea shells, teaching kids how to drive, flying kites and star gazing. Her colors were blue, lavender and Native colors. She loved Pepsi, lobster, strawberries, roses, lilacs, lady slippers and crawdads. But most of all, taking "grannie" sightseeing for daffodils in the spring, viewing Christmas lights, fishing, wild berry picking, shopping discount stores and a casino or two.
Everyone called her MacGyver. She could fix anything because of her many skills. If you had a problem or needed help, Darla was the "go-to." She was always taking time from herself to help others.
Darla's years of hard work began to wear and tear on her body. Four years ago, she began to lose weight. She lost energy and appetite. She was diagnosed with AL amyloidosis, a rare, incurable form of multiple myeloma cancer. After 12 weeks of chemo, she was admitted to Riverbend Hospital in Eugene. The family made the decision to remove life support. Her daughters, Kiana and Jessica, never left her side. They held her hands and repeated "We love you, Mom" and "It's OK to go." She passed away on Nov. 8, 2022, at 6:45 a.m.
So many very close friends and 58 family members and Kofi will carry her kindness, compassion, laughter and love in their hearts forever.
Other passings
Rex Dejon Haller
Nov. 9, 1965 – Dec. 12, 2022
Tribal Elder Rex Dejon Haller passed on Monday, Dec. 12, 2022, at the age of 57.
Funeral services were held Thursday, Dec. 29, in the Tribal gym. It was followed by gravesite service at the Tribal Cemetery and a meal held in the Tribal Community Center.
Dallas Mortuary Tribute Center assisted the family.
Nancy Sue Freel
Nov. 4, 1959 – Dec. 14, 2022
Tribal Elder Nancy Sue Freel passed on Wednesday, Dec. 14, 2022, at the age of 63.
Redmond Memorial Chapel is assisting the family.