Gaming
Pigs, flies feasting on casino's food waste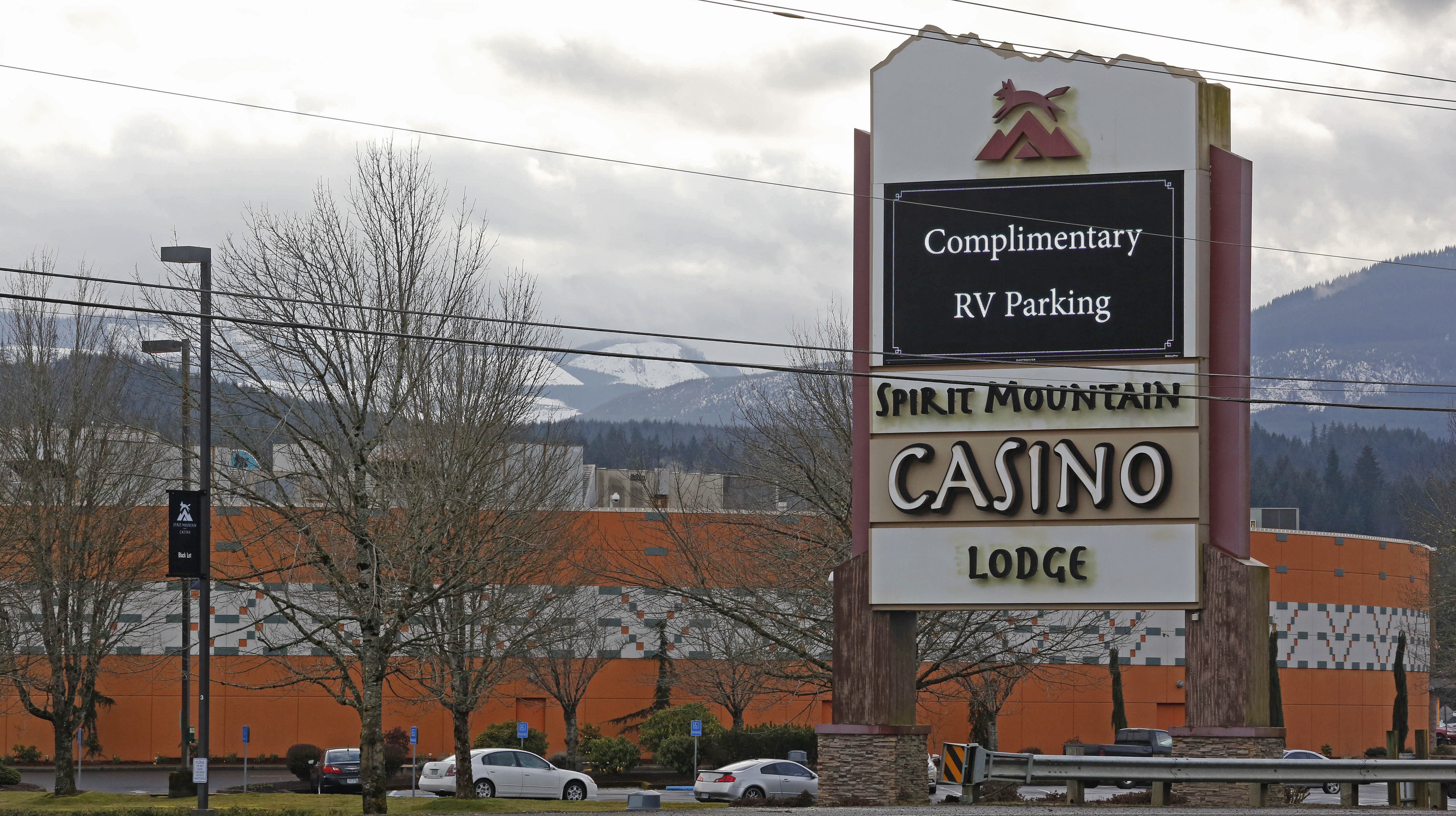 By Dean Rhodes
Smoke Signals editor
Many people are enjoying the new food outlets at Spirit Mountain Casino.
Italian in Amore.
Tex-Mex at Jalapenos.
Pub grub from the 10 Barrel Brewing Hop Yard.
Chinese at Happy Dragon.
It turns out, pigs and black soldier fly larvae also are or soon will be enjoying the food. They're just getting the leftover waste product it takes to create all of those delicious meals for the human guests.
Currently, Grand Ronde Tribal member Julie Endicott collects about 10 to 12 trash containers full of produce and vegetable waste from the casino and feeds her pigs on her Grand Ronde farm.
However, the casino was still dealing with about 40 gallons of food waste a week that it was just throwing in the trash.
Enter Chapul Farms located outside of McMinnville on North Alpine Avenue.
According to its website, Chapul Farms is "an insect agriculture project development company that designs, builds and operates commercial-scale black soldier fly larvae facilities."
"Our mission is to restore biodiversity to agriculture, soil and planet Earth for a more sustainable, resilient and secure food system," the website adds.
Casino Public Relations and Communications Administrator Jocelyn Huffman said the casino is in the beginning stages of incorporating Chapul Farms into its existing food waste program and hopes to have the company on board before the end of December.
"We're still working out the logistics," Huffman said. "Our priority is be as efficient as possible. Our to-go containers have become more efficient and more green. It's a continuing work in progress."
Tribal Council member Kathleen George, who also serves on the Spirit Mountain Gaming Inc. Board of Directors, briefed the membership on the new waste recycling program during the Tuesday, Dec. 6, Legislative Action Committee meeting.
"At any restaurant, food waste is a very real issue," George said. "At a facility with multiple restaurants, it's even more so. We took a substantial step in the right direction when the buffet closed because buffets are hugely wasteful."
"They are currently throwing away anything that isn't produce," Huffman added. "However, it's much less waste now than prior to the buffet closing."
Chapul will receive food waste from all casino dining outlets and feed it to the larvae, which will eat almost any kind of organic waste ranging from animal waste to food scraps. As they mature, the larvae grow into grubs and climb out of their food source and turn into pupae.
For those who instinctively think of flies as dirty and disease-born, those negative qualities do not apply to black soldier flies. They are considered non-pests since the adult does not have mouth parts and does not feed upon waste. They do not bite and are not associated with transmitting any diseases.
According to the Chapul Farms website, insects leverage millions of years of microbiological evolution to process organic material into healthy protein and fat, add microbial life to agricultural soils, eliminate food waste and reduce reliance on fossil fuels and "unsustainable inputs" to plant and animal agriculture.
Chapul Farms was founded in 2018 to focus specifically on black soldier fly larvae applications.
"I am regularly convinced that adding insects into the broader landscape of agriculture is a profoundly pivotal course of action to ensure long-term food security on planet Earth," says Chapul Farms founder Pat Crowley on the company website.
To watch a video about Chapul Farms and how it turns food waste into useful products, go to www.youtube.com/watch?v=xCbFRg212Cw.