Culture
Yesteryears - Dec. 1, 2022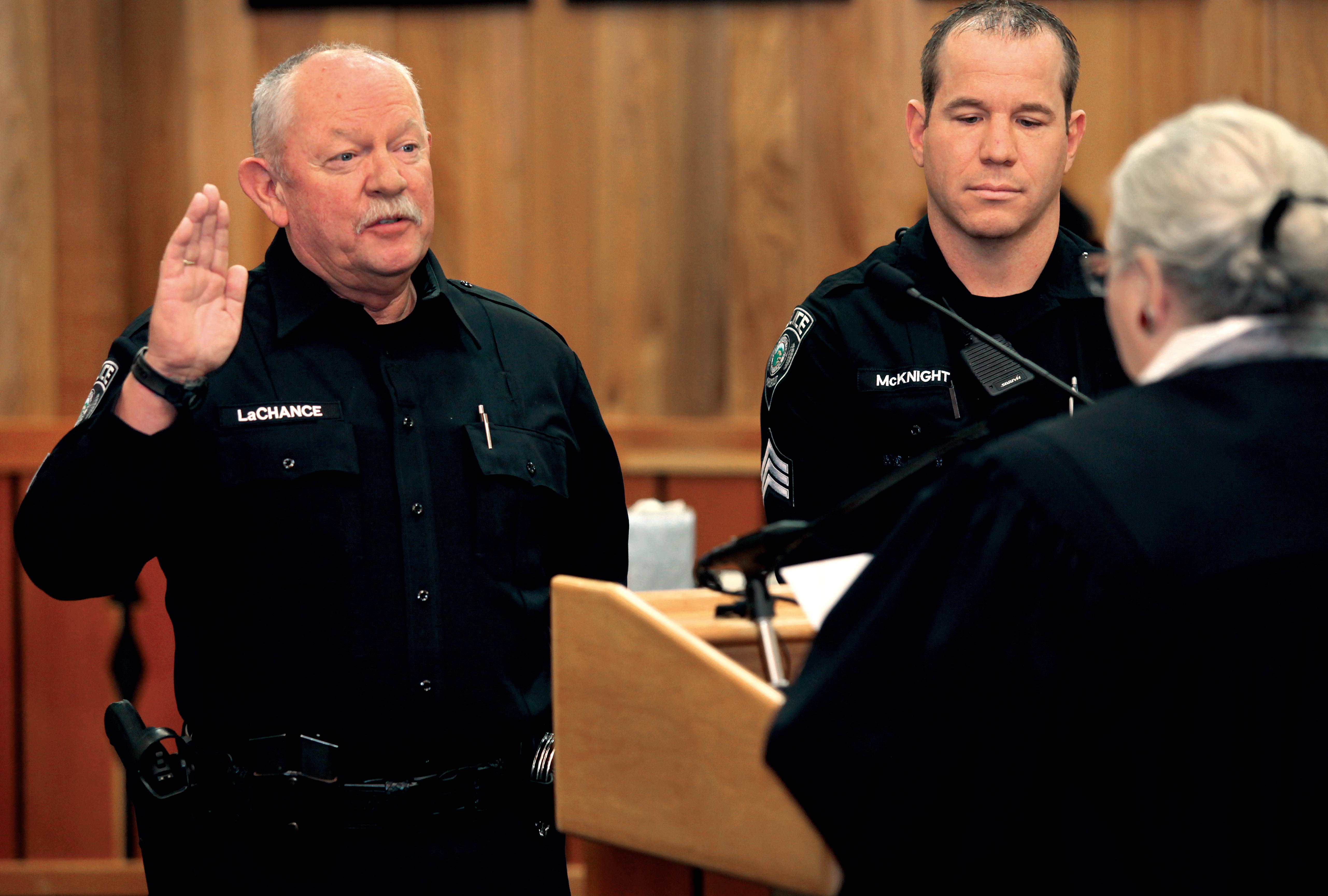 2017 – Pearl Lyon, the Tribe's Eldest Elder at 105 years of age, walked on in the early morning of Wednesday, Nov. 29, in McMinnville. Lyon was born Feb. 20, 1912, at Bay City Hospital in Tillamook before the sinking of the Titanic. She was the oldest of three sisters, which included Bernice Jensen and Ruby Bigoni. Lyon attributed her longevity to drinking rich goat's milk when she was a child.
2012 – During what Tribal Council Vice Chair Jack Giffen Jr. called "a monumental day for Tribal self-governance," Alvin LaChance Jr. was sworn in as chief of the Grand Ronde Tribal Police Department. LaChance, 60, was a longtime veteran of the Redmond Police Department and he joined fellow Tribal member Jake McKnight, who also was sworn in the same day as a sergeant, as the first two official members of the Tribal police force.
2007 – Several Grand Ronde officials attended the 10th annual Tribal State Summit. The purpose of the summit was for representatives of Oregon's nine federally recognized Tribes to meet with state government representatives. Attendees ranged from eight Oregon Tribal chairs to Gov. Ted Kulongoski, and included legislators, state department heads, state agency staff members and Tribal government representatives. The summit's theme was "Looking 10 Years Back and 10 Years Forward."
2002 – Twenty-two Tribal Elders traveled to Albuquerque, N.M., for a National Indian Council on Aging event called "Healing Ourselves, Healing Our Spirits, Healing Our World." With a focus on Elder abuse as an ongoing problem and healing circles as part of the solution, Tribal members came back to Grand Ronde equipped with this new knowledge. Other attendees noted the few programs available to them on their reservations. Tribal Elder Kathryn Harrison noted that even in Grand Ronde, there wasn't an Elder's advocate.
1997 – People attended the Confederated Tribes of Grand Ronde's 14th Restoration celebration, which featured a meal, historical displays, a blessing of the Sacred Hide and a mini powwow. Tribal Council Chair Kathryn Harrison spoke about the first and past Restoration celebrations. Past Tribal Council member Marvin Kimsey told the audience about the 10-year struggle to get the Tribe restored to federal recognition, which included working out of a small office, volunteering hours of time and traveling to meet with government officials.
1992 – Tribal Health Administrator Cheryle A. Kennedy was honored as Outstanding Portland Area Health Administrator at an awards banquet in Portland featuring more than 250 health care workers. Kennedy served as the Grand Ronde representative to the Native American Indian Health Board and had worked in the Grand Ronde Health Department for eight years. "It was wonderful to be nominated for the award. When I got the invitation to the banquet, I didn't know I'd won," she said.
Yesteryears is a look back at Tribal history in five-year increments through the pages of Smoke Signals.