Tribal Government & News
Tribe exempting December payments from debt collection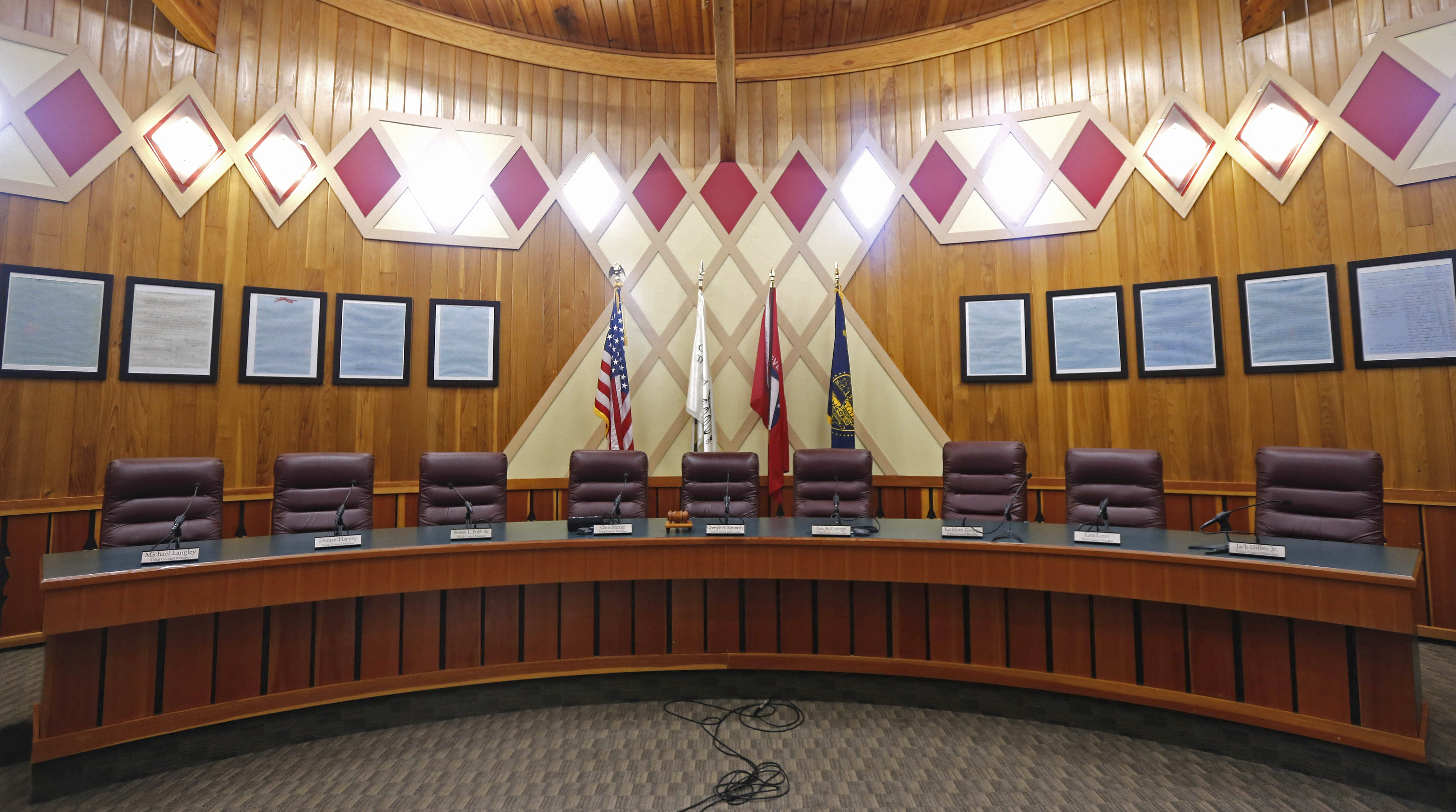 By Danielle Harrison
Smoke Signals assistant editor/staff writer
About 85 Tribal members who owe the Tribe money received an early Christmas gift on Wednesday, Nov. 30, when Tribal Council approved emergency amendments to the Debt Collection and Member Benefit ordinances that will exclude some financial distributions as "Tribal payments."
The amendment to the Debt Collection Ordinance will exclude member benefit payments, such as the annual timber distribution, from debt collections and also will stop debit-related withholding from December Tribal gaming per capita payments.
The emergency amendment to the Member Benefit Fund Ordinance will remove all references to Tribal debt and partial payment provisions.
Emergency amendments go into effect immediately and return to Tribal Council after a comment period for final adoption.
Currently, if Tribal members owe money to the Tribe, it is garnished from those checks.
Tribal Council Secretary Michael Langley said that the December holidays can be a challenging time for families, especially due to inflation this year, and that children shouldn't bear the brunt of adult decisions.
Tribal Council also approved a $662 timber distribution on Friday, Dec. 9.
During the Tuesday, Nov. 29, Legislative Action Committee meeting, the December distribution amount was announced by Finance Officer Chris Leno.
Fourth-quarter per capita distribution also will occur on Dec. 9, but Controller Christine O'Day said during a previous Legislative Action Committee meeting that the exact amount will not be known until after Thursday, Dec. 1.
In other action:
Tribal Council approved a $15 million investment in the Baird Venture BVP VI Special Affiliates Limited Partnership, a Delaware limited partnership that makes venture capital investments. Baird supervises the Tribal portfolio of investments. Baird Venture Partners is the U.S. venture capital fund of Baird Capital, Robert W. Baird's direct investment division that invests in early-stage and expansion-stage companies in the health care, technology and services, and industrial solutions sectors;
Set the agenda for the Sunday, Dec. 4, General Council meeting, which will include Elders Committee nominations and a report from the Grand Ronde Food Bank. The hybrid meeting (Zoom and Tribal Council Chambers) will start at 11 a.m.;
Approved an amended gaming compact with the state of Oregon that, among other things, allows for cashless wagering, revises licensing requirements for high- and low-security employees and enhances criteria for issuing grants through Spirit Mountain Community Fund to reach a broader need;
And approved an amendment to update the Elder Committee bylaws.
Also included in the Nov. 30 Tribal Council packet was an approved authorization to proceed that will use $90,000 out of the 2022 contingency budget to purchase a solar electric vehicle charging station.
To watch the entire meeting, visit the Tribal government's website at www.grandronde.org and click on the Government tab and then Videos.
Includes information from Smoke Signals Editor Dean Rhodes.