Tribal Government & News
Tribal Elder Deitz Peters speaks at West Point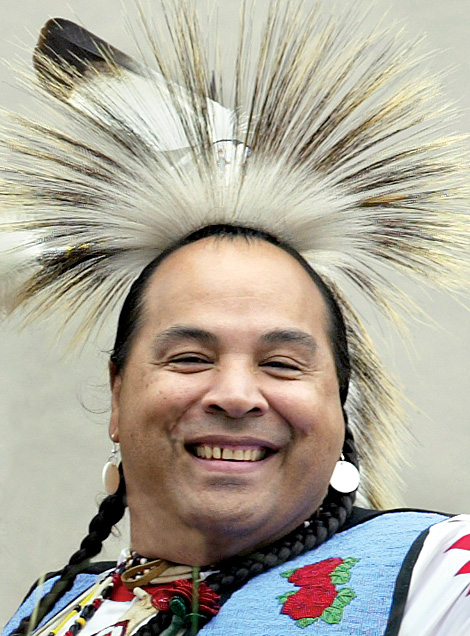 By Danielle Harrison
Smoke Signals assistant editor/staff writer
Grand Ronde Tribal Elder Deitz Peters has long been an advocate of Native culture and how it relates to military service.
Now, he has had the opportunity to travel to the U.S. Military Academy in West Point, N.Y., to talk to students about the experience of growing up in a Native military family and also to share more about Grand Ronde Tribal culture. Peters left on Sunday, Nov. 13.
West Point was established in 1802 and is the oldest of the five American military service academies. Its purpose is to educate future officers for commission into the Army.
Peters was asked to speak by his cousin and fellow Grand Ronde Tribal member Patrick Sorensen, who is an Army network operations chief with West Point connections. 
"I thought it was pretty cool that he asked me to do this," Peters said. "At that point, I told him it would be fun and we continued talking about it, but with no particular timeline."
Peters and Sorensen connected earlier in the year before Veterans Powwow in July when Peters made 12 necklaces and five beaded feathers for a future West Point graduation ceremony. While they were beading, he played the flute as he always does while working with feathers.
"(Sorensen) recorded it and said it was beautiful," Peters recalled. "He included it with a video that was to be played at the graduation ceremony."
The two stayed in contact and then in October Sorensen asked if he was still interested in speaking at the college.
Peters didn't hesitate in answering "yes," and was contacted soon after by a West Point representative, who comped him both airfare and hotel.
"I'll be talking to a large group of people and plan to bring my flutes and regalia," he said. "This will be fun."