Culture
Yesteryears - Nov. 1, 2022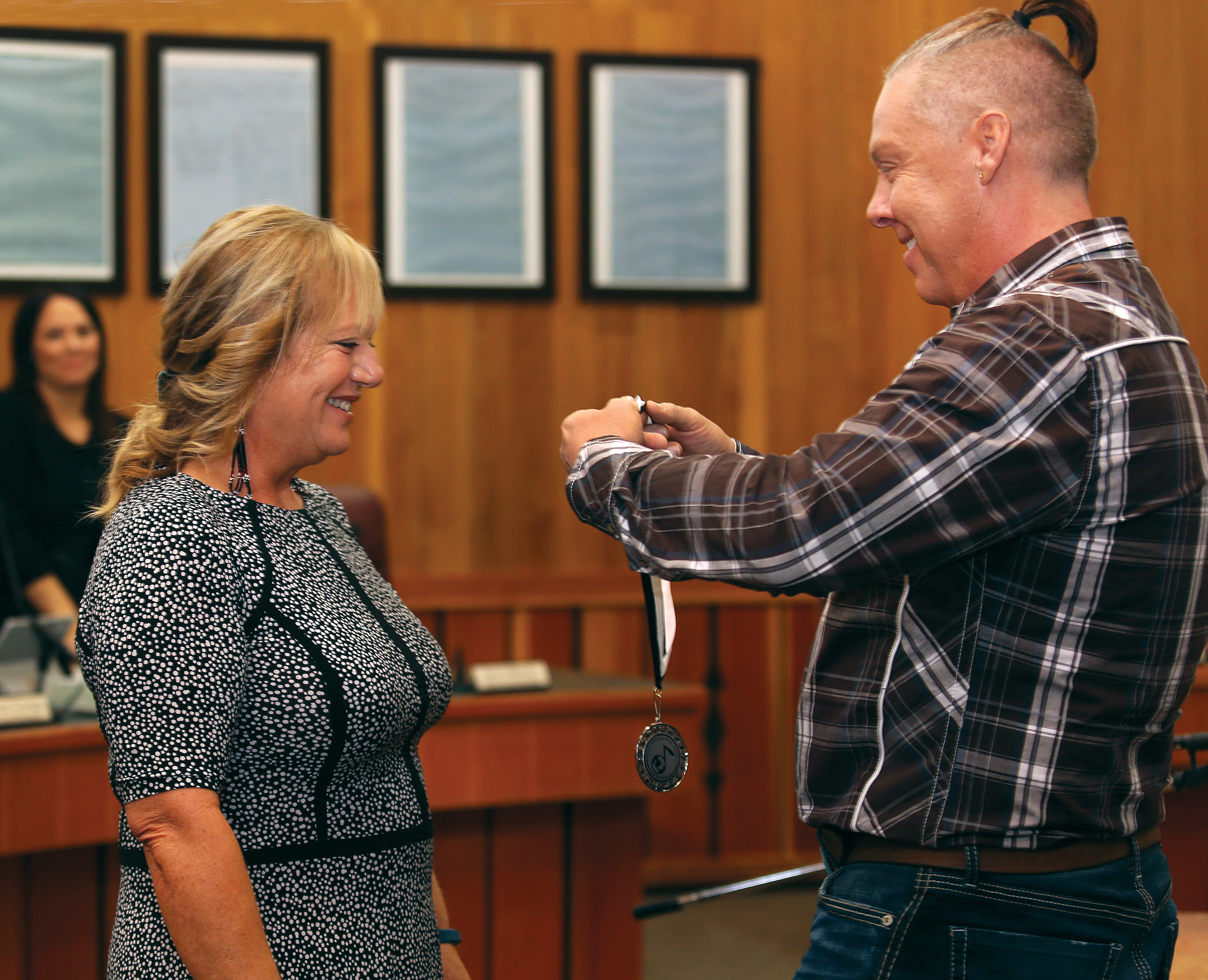 2017 – Tribal member Jan Looking Wolf Reibach ended his six-year award drought at the 17th annual Native American Music Awards when he won the award for best performance in a music video for his song "Ascension." He dedicated the "Ascension" compact disc to Tribal Council member Denise Harvey's son, who walked on in April 2000.
2012 – In a surprise move three weeks before Election Day, supporters of measures 82 and 83 threw in the towel. Organizers stopped airing TV commercials and took down a social media page. The two measures would have amended the state Constitution to allow private casinos, including one in Wood Village. Before giving up, proponents had spent more than $6 million on collecting signatures to place the two measures on the ballot and touting them statewide.
2007 – Tribal Elder Ruth Rickard, 77, was featured in an article that described her colorful life and work ethic. She raised four children as a single mother, but also found time for fun with family and friends. Rickard had a range of jobs in social service and restaurant settings during the years, including at a homeless and domestic violence shelter in Salem, and a Native American hospital in Alaska. 
2002 – The Tribe hosted its first beading class at the Community Center, which attracted 16 interested beaders. Many who attended the class already knew how to bead, but wanted to sharpen their skills or have a refresher course. There were also an equal number of novice beaders in attendance. The attendees were taught to do a basic beading stitch, called the Peyote Stitch. One attendee was Tribal Elder and longtime beader Norma Lee, who brought several beading books with her.
1997 – The after-school sports program pilot in Grand Ronde proved successful with 63 youth participating in soccer. The local Service Integration Team, which helped promote healthy families, received a grant to offer the sports program. The goal was to give youth positive life experiences.
1992 – The Tribe was preparing to celebrate its ninth anniversary of Restoration on Nov. 22. "The passing of the Restoration Act is a very significant event in Tribal history because it allowed the Confederated Tribes of Grand Ronde to function as its own entity and have Tribal status in the eyes of the federal government," an article stated.
1987 – Tribal administration was considering leasing the Grand Ronde Hotel for its office site to consolidate programs in one location and help alleviate overcrowding at its other offices. The hotel was built in the 1920s and had been most recently used as a senior living complex.
Yesteryears is a look back at Tribal history in five-year increments through the pages of Smoke Signals.