Culture
Yesteryears - Oct.1, 2022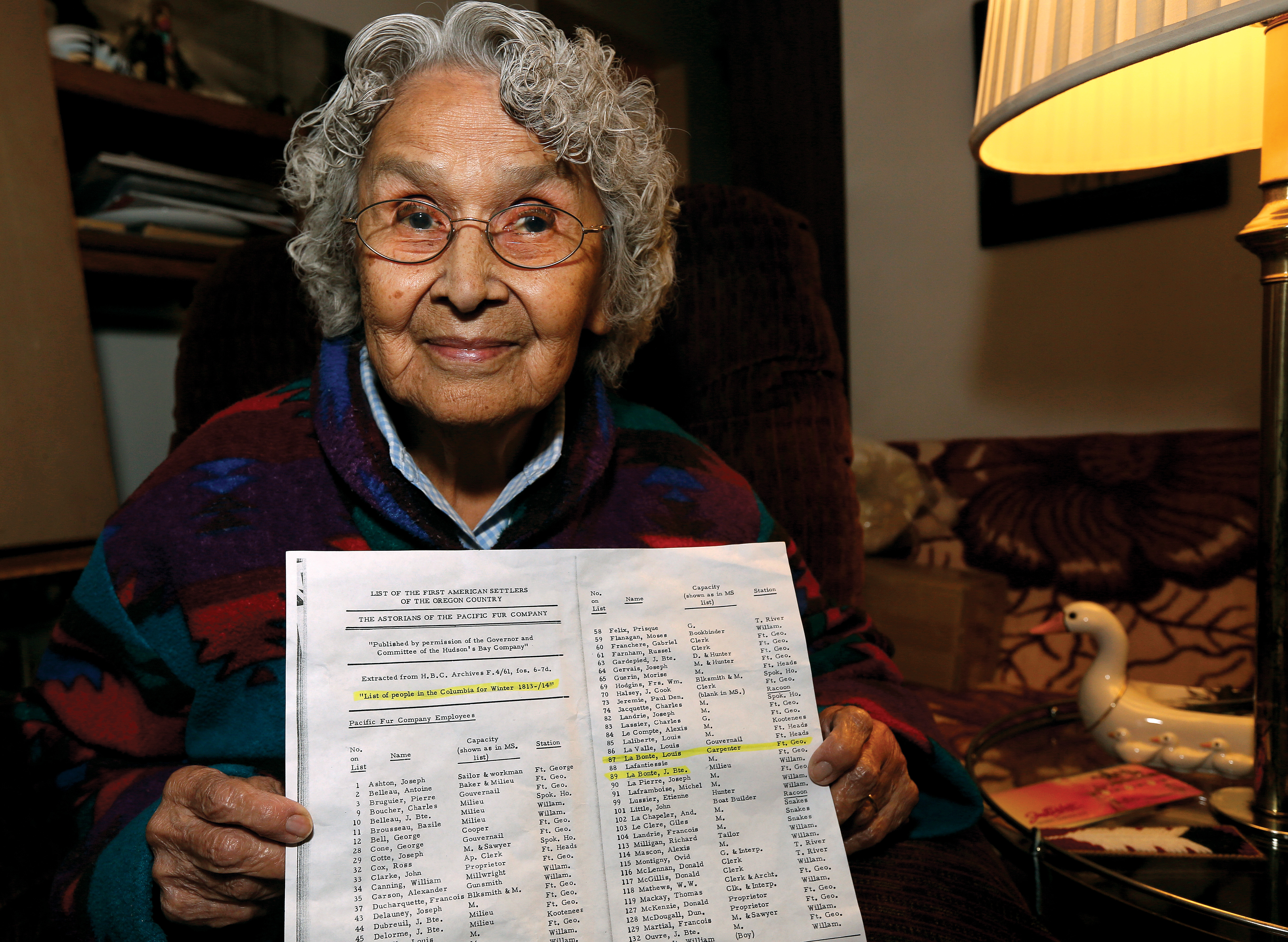 2017 – Tribal Elder Rosetta LaBonte Manangan traced the non-Native side of her family back to being some of the first settlers in Oregon. Her great-great-great grandfather Louis LaBonte was on a list of Astorians of the Pacific Fur Co. who lived near the Columbia River during the winter of 1813-14. She said she found the list of Astorians, as the Pacific Fur Co. men were known at the time, in her papers after having received it originally in 2007 from a friend who was a history buff.
2012 – Tribal member Erin Soderberg was taking her love of culture from her home in Alaska to Eastern Oregon University in La Grande. She learned Native carving and culture through a Tlingit master carver in southeastern Alaska and made carvings, moccasins, a bowl, rattle and other projects over the years. She was hoping being closer to home would help her become more immersed in her Tribe's culture. "I want to learn more because culture is part of who I am. Not living in Grand Ronde has affected me, because I always wanted to be more involved."
2007 – More than 100 people came to Grand Ronde to share ideas to combat use of methamphetamine. Two dozen speakers were featured during the two-day "Tools for Healing and Meth Prevention" conference. "It's a full-phase approach that deals with enforcement, treatment, prevention and recovery. If you leave any of these out, there will be a lapse in the program. The big thing now is to bring people together to learn from each other," Tribal Social Services Director David Fullerton said.
2002 – A scale replica of a planned Veterans Memorial in Grand Ronde was on display in the Tribal Governance Center to let people know what the full-scale statues would look like when the project was complete. The statues were designed by Tribal member and Vietnam War-era Marine Corps veteran Steve Bobb Sr. The memorial would be dedicated to all veterans from the Grand Ronde, Willamina and Sheridan areas.
1997 – The first residents moved into Grand Meadows, a new 37-lot manufactured home park in Grand Ronde. Tribal member Carl Lambert and his wife Betty were excited to be back in the area after Carl moved away in 1951. The retired couple said that they were looking forward to volunteering, taking computer classes, having lunch at the Elders meal site and meeting new friends.
1992 – Tribal member Chris Leno was featured for his new job as a business development analyst for Spirit Mountain Development Corp. His job duties included researching grants, gathering information on potential business ventures and attending conferences. He had one more term left at Oregon State University before he would receive a degree in marketing management. 
1987 – With the start of the fall school term, the Grand Ronde Tribal Education program reported it had approximately 15 adult vocational training students, 14 higher education students and 10 adult education students participating in various schools and programs. "The Tribal Education program is looking forward to a successful 1987-88 academic year. Let's show our Tribal members participating in school all our support and encouragement for the upcoming year."
Yesteryears is a look back at Tribal history in five-year increments through the pages of Smoke Signals.