Tribal Government & News
Tribal Council approves signing authority for newest member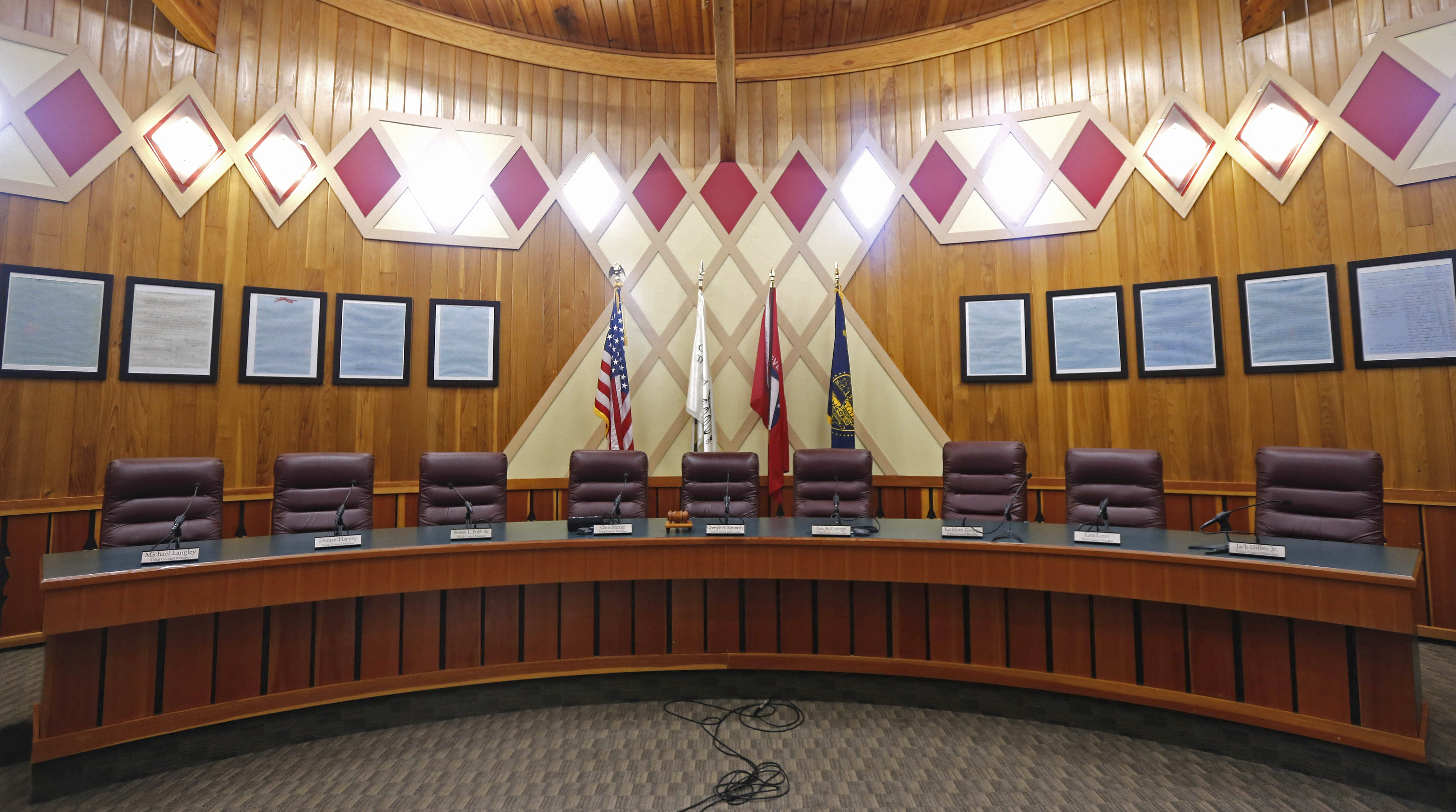 By Dean Rhodes
Smoke Signals editor
It happens most every fall.
During its Wednesday, Sept. 28, meeting, Tribal Council approved adding newly elected Tribal Council member Brenda Tuomi as an authorized signer on Tribal bank accounts and also OK'd her use of a Tribal credit card.
Tuomi finished second in the 2022 election and will serve her second term on Tribal Council through September 2025.
In addition, Tribal Council took former Tribal Council member Jack Giffen Jr. off the authorized list of signers on Tribal bank accounts and canceled his Tribal credit card.
Giffen, who served 18 years on Tribal Council, did not seek re-election and officially became a former Tribal Council on Sept. 14.
Tribal Council also set the agenda for the 11 a.m. Sunday, Oct. 2, General Council meeting that will feature an executive session briefing on the Tribal endowments from Robert W. Baird representatives. The meeting will be held on Zoom.
In other action, Tribal Council:
Approved the annual agricultural permits for using local Tribal lands to grow mostly hay and grass. Tribal Lands Department Manager Jan Reibach said the program, which started in 2009, has earned the Tribe more than $550,000 in leasing fees while saving on maintenance costs. He said projected revenue from fall 2022 to fall 2023 will be $43,812, a decrease from previous years as the Tribe pulls acreage from the program to be used for other Tribal projects;
Approved the acquisition of the 0.92-acre site at 6316 Salmon River Highway in Otis formerly occupied by Knight's Tackle Box. It is the location of the "eel rock" mentioned in Tribal oral histories. Funds to purchase the property were part of a supplemental budget approved on July 27;
Approved the Natural Resources Department applying for a Coastal Habitat Restoration and Resilience grant from the National Oceanic and Atmospheric Administration to replace culverts at the 667-acre Chankawan conservation property in Marion County. The grant ranges from $75,000 to $1 million and Tribal Fish and Wildlife Program Manager Kelly Dirksen said the Tribe will apply for between $250,000 and $500,000;
Approved the enrollment of five people into the Tribe because they meet the requirements outlined in the Tribal Constitution and Enrollment Ordinance;
And approved extending the Tribe's contract with Industrial Economics through September 2023. The company has been the Tribe's Portland Harbor superfund site cleanup consultant since July 2013.
Also included in the Sept. 28 Tribal Council packet were two approved authorizations to proceed that signed on to the updated Pacific Lamprey Conservation Agreement and appointed Tribal Aquatic Biologist Brandon Weems to the Pacific Lamprey Conservation Team, and nominated Vice Chair Chris Mercier as the Tribe's representative on the Willamette Falls Locks Authority, replacing Giffen.
To watch the entire meeting, visit the Tribal government's website at www.grandronde.org and click on the Government tab and then Videos.