Culture
Yesteryears -- Sept. 1, 2022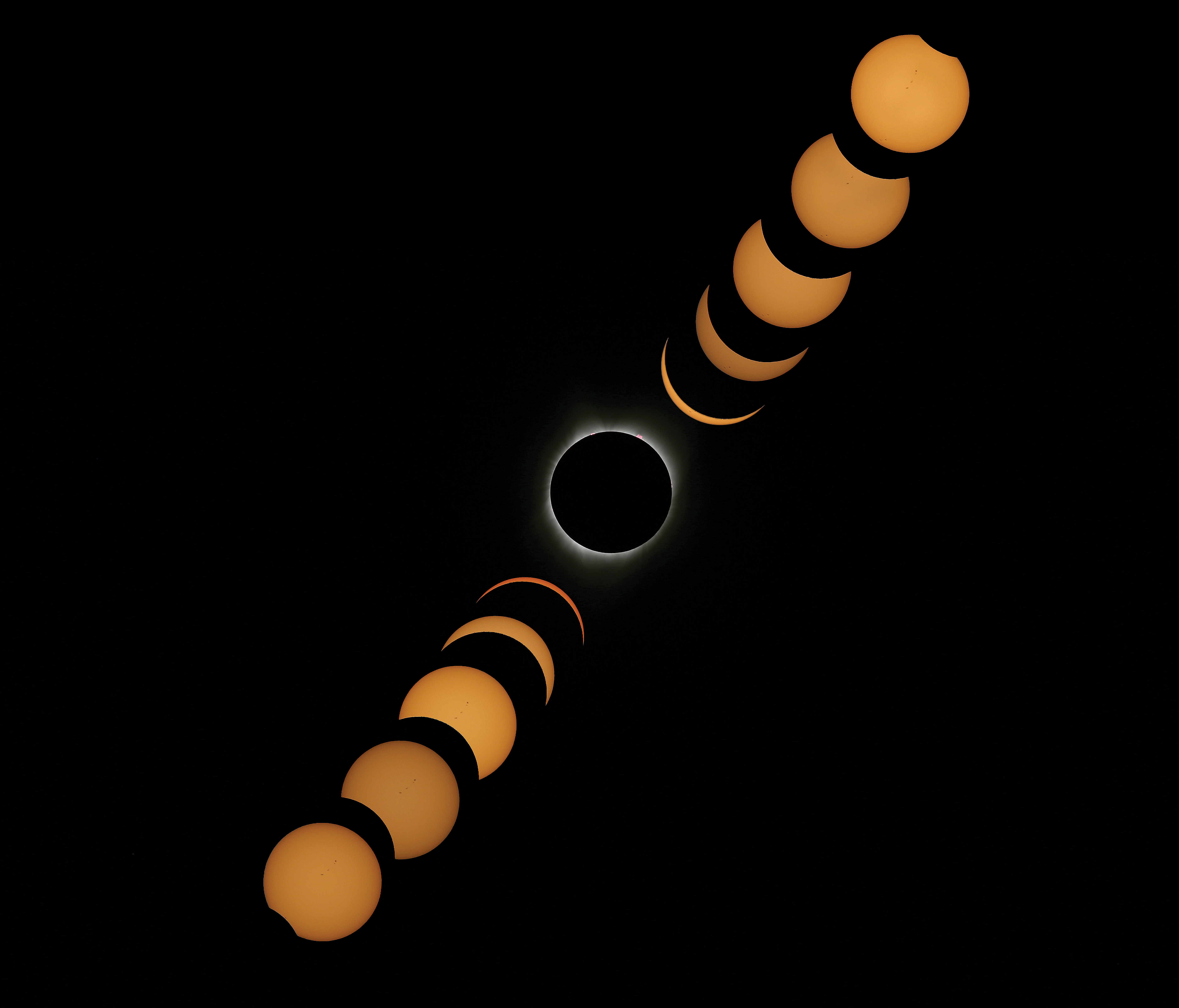 2017 – For 101 seconds beginning at 10:17 a.m. Monday, Aug. 21, the temperature in Grand Ronde dipped noticeably, street lights in Tribal Elder housing activated and the sun disappeared from the sky as totality for a solar eclipse enveloped the area. The total solar eclipse made landfall in Lincoln City, Ore., and ended its path across the United States in South Carolina. It was the first solar eclipse to traverse the continent since 1918.
2012 – Tribal musician Jan Michael Looking Wolf Reibach traveled more than 4,700 miles to Northern Ireland to preform concerts and tour the ancestral homelands of his great-grandfather. After a full day of radio interviews in Derry, Northern Ireland, Reibach headed to the Waterside Theatre, site of his scheduled concert that night, and met two other Grand Ronde Tribal members – Liam O Gallachoir, 7, and his mother, Mary Frost – while signing autographs. Reibach gifted the boy with a pair of boots, hand-beaded with wolves and medicine wheels, a small cedar flute and drum.
2007 – President George W. Bush signed a bill allowing development on Chemawa Station, the jointly owned Grand Ronde and Siletz property in Keizer. The signature approving Public Law 110-78 would enable the Tribes to move forward with developing the 15.7-acre property and diversify beyond their gaming profiles. The master plan called for a gas station, restaurants, retail and office space.
2002 – Tribal member Kevin Simmons, 26, was selected as the 2002-03 Hatfield Fellow by Spirit Mountain Community Fund. During his fellowship, Simmons would work in the office of Rep. David Wu, acting as a liaison between him and Tribes on issues that affect Native Americans. Simmons called his selection "a great honor for a young man."
1997 – Construction began on a 57,000-square-foot expansion at Spirit Mountain Casino with a tentative completion date of spring 1998. The expansion would include additions to the main casino, the bingo hall and buffet area, double the size of the current gaming floor and open up much needed space for new games.
1992 – The Grand Ronde Water Board held a meeting to get input on a possible expansion of the water system into the local community. The discussion was led by Water Board District Manager Ed Glass, who explained to Tribal and community members why there was a moratorium on new hookups, and why some residents were experiencing periods of water unavailability.
1987 – Miss Grand Ronde and Junior Miss Grand Ronde were selected in conjunction with the Tribe's third annual powwow. Cindy Martin was selected as the 1987 Miss Grand Ronde and Marlo George as Junior Miss Grand Ronde. The two would represent the Tribe during the following year at powwows, parades and other functions.
Yesteryears is a look back at Tribal history in five-year increments through the pages of Smoke Signals.