Culture
Tribe picks Robinson, Hudson for new artist fellowships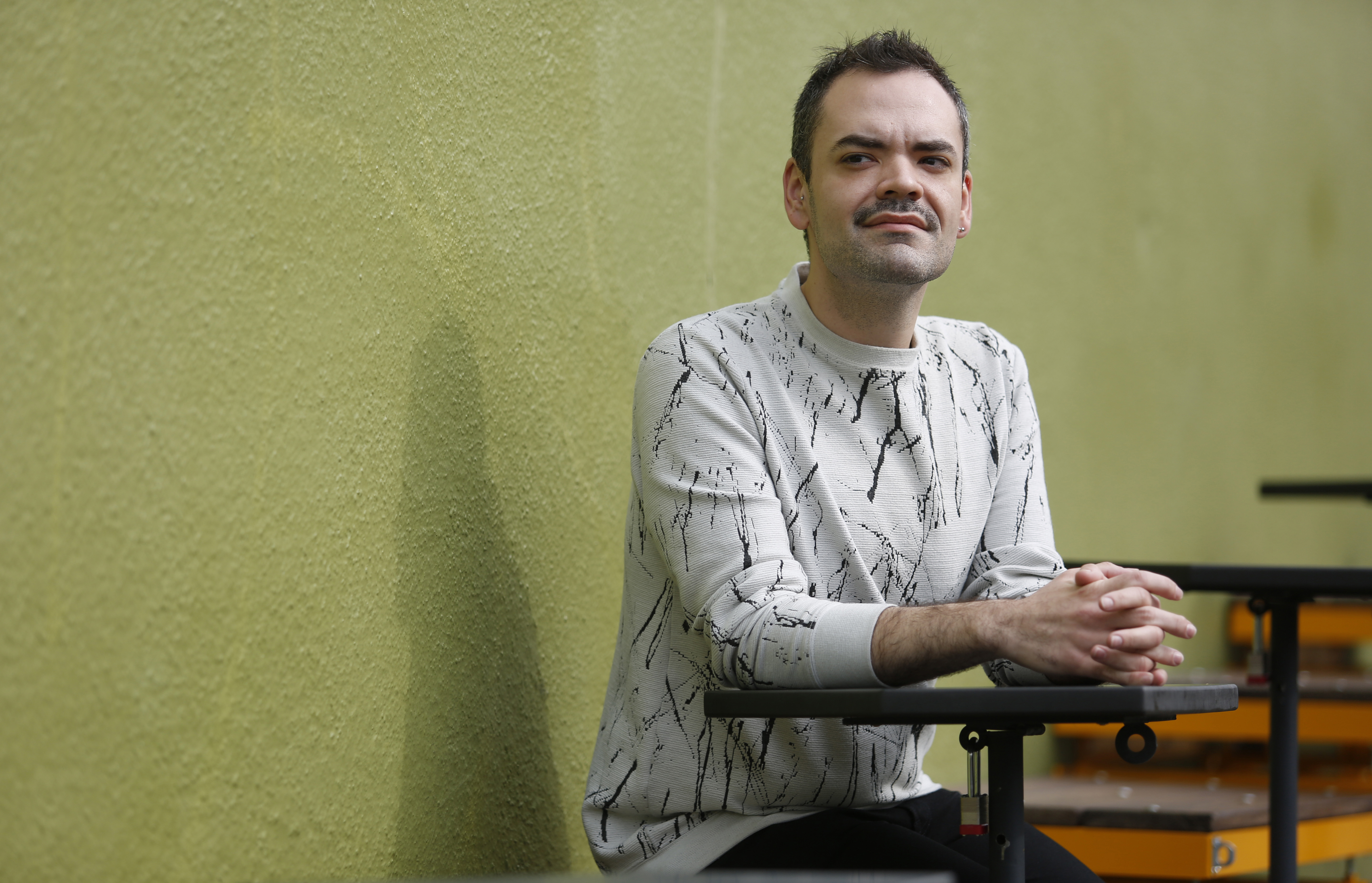 By Dean Rhodes
Smoke Signals editor
Chinook Nation member Greg Robinson and Grand Ronde Tribal member Anthony Hudson are the first two Indigenous Place Keeping Artist Fellows selected by the Grand Ronde Tribe.
The fellowship was created this year and provides up to $20,000 to each selected artist. It was created to develop Indigenous artist capacity within the Tribe's homelands and to help the fellows become more competitive for local, regional and nationwide funding opportunities.
Robinson draws on his family connections to the lower Columbia River to create pieces in different mediums using the style of Chinookan peoples. He works primarily in wood, large stone, bone and hide.
During the fellowship, Robinson will be working on an alternative to metal and stone as an outdoor art medium for Chinookan art. He plans to develop a large artwork using ultra high performance concrete and cast or carved glass to construct an outdoor sculpture that is durable and resistant to vandalism.
"My goal is to create work that contributes to the general public and other Natives knowing that a local Indigenous art form distinct to this region exists," Robinson said. "I hope that this work will help proliferate the understanding of Chinookan art as the Indigenous art form of the lower Columbia River and in doing so, aid in correcting the public's misunderstanding that art form elsewhere is of this place."
Cultural Resources Department Cultural Advisor Bobby Mercier said that Robinson is dedicated to studying Chinookan art in museums and collections worldwide.
"Creating beautiful pieces of art of his own and coming up with his own signature pieces has been shocking and powerful to our peoples and communities," Mercier said.
Robinson received the Department of the Interior's Cooperative Conservation Award in 2005 for his involvement in the planning and building of the Chinookan Cathlapolte Plankhouse in Ridgefield, Wash. He also created two pieces that adorn both sides of the Tilikum Crossing Bridge in Portland.
He also teaches Grand Ronde Tribal members carving, painting and design as an instructor in the Lifeways cultural program. His fellowship begins immediately.
During his fellowship, Hudson will focus on researching stories and records of gender variance and queer Indigenous traditions in the Tribe's ancestral homelands of western Oregon. This will include interviewing Two Spirit and queer Indigenous artists from the Grand Ronde Tribe and other Tribes and using the information for an initial draft of a memoir titled "Looking for Tiger Lily."
Hudson is a multidisciplinary artist and writer best known as Portland's premier drag clown Carla Rossi and his play "Looking for Tiger Lily," which follows his quest to find validation as a Native artist and be at peace with a confused identity. He was profiled in the Nov. 1, 2019, edition of Smoke Signals.
"To receive this honor from my Tribe is beyond massive," Hudson said. "Not only does it represent a huge, crucial step in my practice and toward the creation of my long dreamt of memoir, it also represents my affirmation of queer people within our Tribe and our ancestors, as well as our art, our histories and our present-day experiences.
"I am overwhelmed with joy to spend the rest of this year researching and interviewing queer Indigenous artists from our Tribe and other Nations, and to create a book that tells both my story and our stories as we actively reclaim what it means to be queer, Indigenous and sacred walkers between worlds."
"It's been an honor to watch Anthony develop as an artist and a person," said Grand Ronde Tribal Council member Lisa Leno. "I look forward to seeing what he accomplishes over the next year as one of our first Indigenous Place Keeping Artist Fellows."
Hudson's fellowship also begins immediately.
A call for applications is made each fall for the Indigenous Place Keeping Artist Fellowship and is open to individuals who can demonstrate a verifiable Indigenous connection to ancestral peoples of western Oregon from the lower Columbia River in the north to the Klamath River in the south. Fellows are selected based on available funding and the fellowship is administered by the Tribe's Cultural Resources Department.
For more information, e-mail Cultural.Resources@grandronde.org.