Culture
Yesteryears - Aug. 15, 2022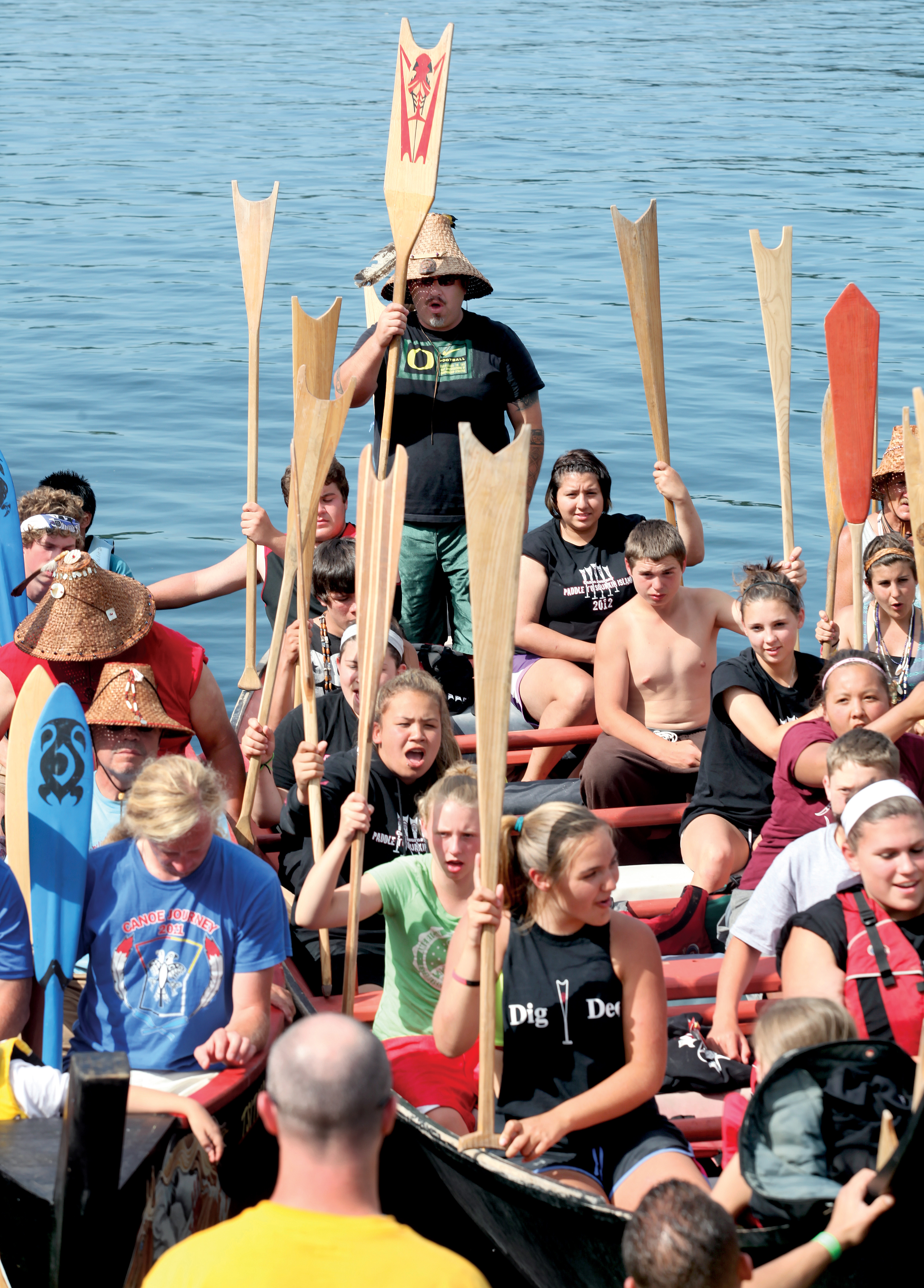 2017 – In an effort to continue improving communication with Tribal members, the Tribe was starting a LISTSERV service that would allow for multiple e-mail distribution groups to be established for different types of information. The first distribution groups would be for Tribal Council News, which would include agendas for meetings as well as other general Tribal news. Tribal Council Chief of Staff Stacia Hernandez said if interest was high enough, more lists would be added for different areas of Tribal business.  
2012 – The Grand Ronde Canoe Family completed its annual journey with the Paddle to Squaxin Island, which began at Wallace Marine Park in Salem and ended in Kamilche, Wash., several days later. "It gets tough," Tribal member Kyoni Mercier, 14, said. "But I keep praying and thinking about what our ancestors went through. There are Elders nowadays who are in wheelchairs, and they can't experience it." The Grand Ronde Tribe first participated in the annual northwest Tribal canoe journey in 2005.
2007 – Oregon Gov. Ted Kulongoski moved the Grand Ronde Tribe closer to full sovereignty when he signed his first state-Tribal proclamation in the Tribal Governance Building atrium. The proclamation was the first step toward giving Tribal members increased access to game for ceremonial purposes outside of state-mandated hunting and fishing seasons, as well as permitting the Tribe increased management of its own lands.
2002 – The Tribe held an open house for its new education complex on the Grand Ronde campus, which included a full-size gymnasium, library, youth education classrooms and preschool classrooms. With more than 30,000 square feet of space, the new campus was large enough to meet all of the Tribe's educational needs for the foreseeable future. "Our Tribal Council is very generous and supportive of the Education Division," Tribal Education Director Marion Mercier said. "This building is a tribute to their dedication to education. It's very much a worthwhile investment."
1997 – Tribal Cultural Resources Protection Specialist June Olson and other Tribal members visited the Fern Ridge area just outside of Eugene for a day of harvesting camas. The Cultural Resources program was in the process of creating a list of Tribal members throughout Oregon interested in traditional gathering and harvesting, with the ultimate goal of revitalizing camas fields on Reservation lands or on trust lands to be harvested on a yearly basis.
1992 – The Northwest Area Indian Health Board met in Newport for a two-day conference to discuss Native American health issues with Tribes all over the Northwest. Grand Ronde Health Program Representative Cheryle A. Kennedy went on behalf of the Tribe. The meeting focused on varied issues including HIV, drug/alcohol misuse and the Indian Health Service budget for the coming year.
Yesteryears is a look back at Tribal history in five-year increments through the pages of Smoke Signals.