Tribal Government & News
Yesteryears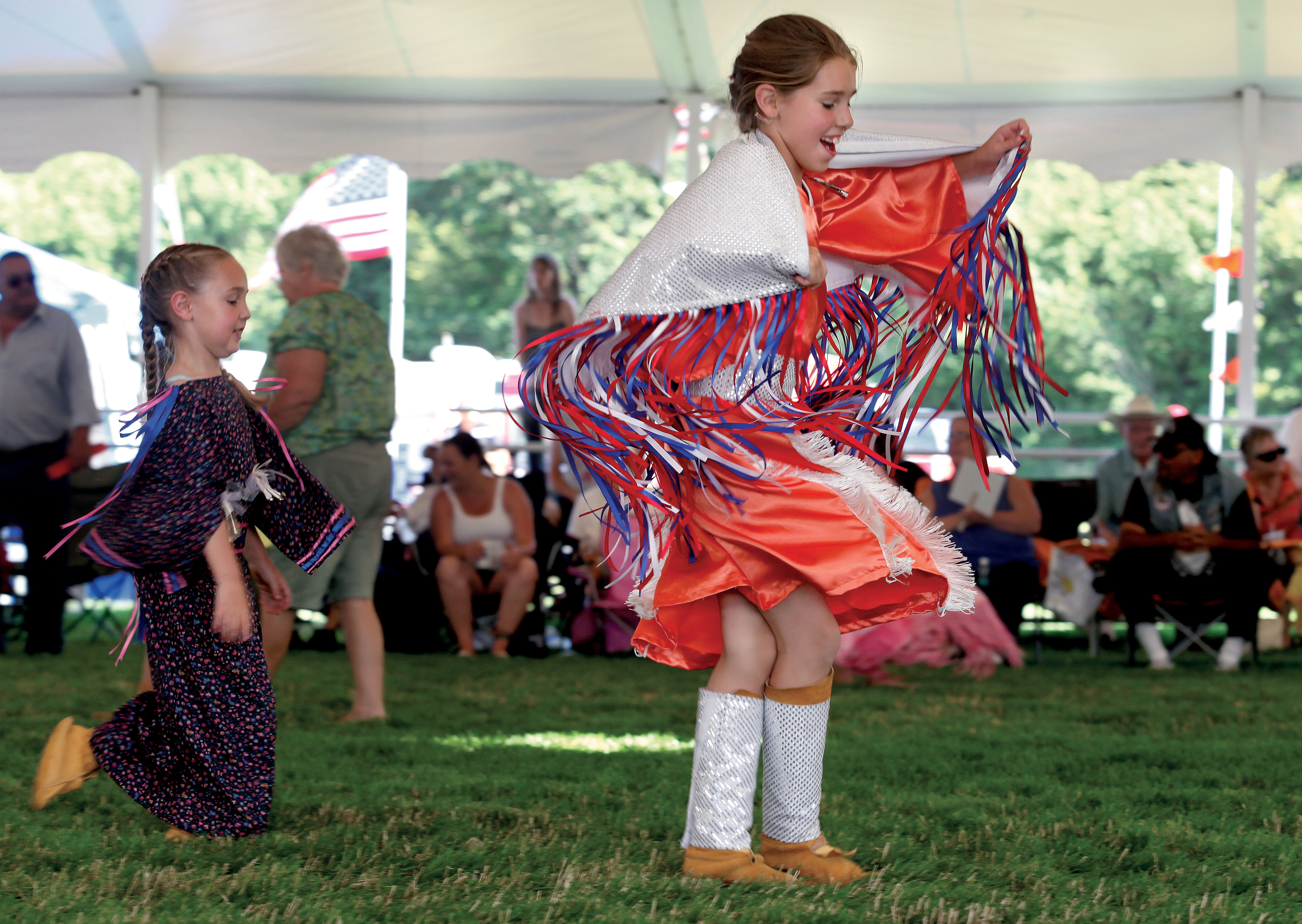 2017 – The Confederated Tribes of Grand Ronde hosted U.S. Sen. Ron Wyden's Polk County Town Hall on July 2 and the debate over repealing and replacing the Affordable Care Act was mentioned several times by the approximately 50 people who attended. Wyden started the Town Hall, his 828th since being elected in 1996, by asking that he not receive any partisan questions and that he not be queried about tweets sent out by President Donald Trump.  
2012 – The circle of veterans extended halfway around the tent at the annual Marcellus Norwest Memorial Veterans Powwow held at uyxat Powwow Grounds. Nick Sixkiller was the master of ceremonies, and Tribal Elder Deitrich Peters and his wife, Rose, were the head man and woman for the powwow. An owl dance, team dance, hoop dance and grass dances were held throughout the weekend and supported by drums from far and near. Past and present Veterans Royalty members attended and the Culture Committee hosted an arts and crafts booth. The Veterans Special Events Board held raffles to support the annual powwow work.
2007 – Tribal Elder and Vietnam veteran Steve Rife completed the 265-mile Trail of Tears walk in time to make grand entry for the Veterans Powwow. He dressed in regalia made by his wife, Margie, in whose honor he did the walk, and carried an eagle staff made by his sister. He was joined in the last mile by friends, relatives and members of the Grand Ronde Honor Guard.
2002 – A new, elevated viewing area for Tribal Elders was installed at the Tribe's powwow grounds on the Grand Ronde Tribal government campus. Maintenance technicians Duke Olson and Lenny Logan built the platforms, which were also handicapped accessible, and provided shade and a good view of events.
1997 – Spirit Mountain employees, including Camille Mercier and Adam Henney, presented the Junior Achievement curriculum in Grand Ronde and Willamina. An aspect of the program was the community involvement component, where local business people shared the curriculum with students. Mercier and Henney gave a presentation called "Watching Our Money Grow" at Grand Ronde Elementary School.
1992 – Approximately 78 people participated in the planning session for developing a prioritized list of health care services for the new clinic that was being built on the Grand Ronde Reservation. "I know your time is very valuable and we appreciate your willingness to give to this project," a Smoke Signals article stated. "Also, a special thank you to the community health council for all the work you have put in to make this meeting possible."
Yesteryears is a look back at Tribal history in five-year increments through the pages of Smoke Signals.