Culture
Yesteryears -- July 1, 2022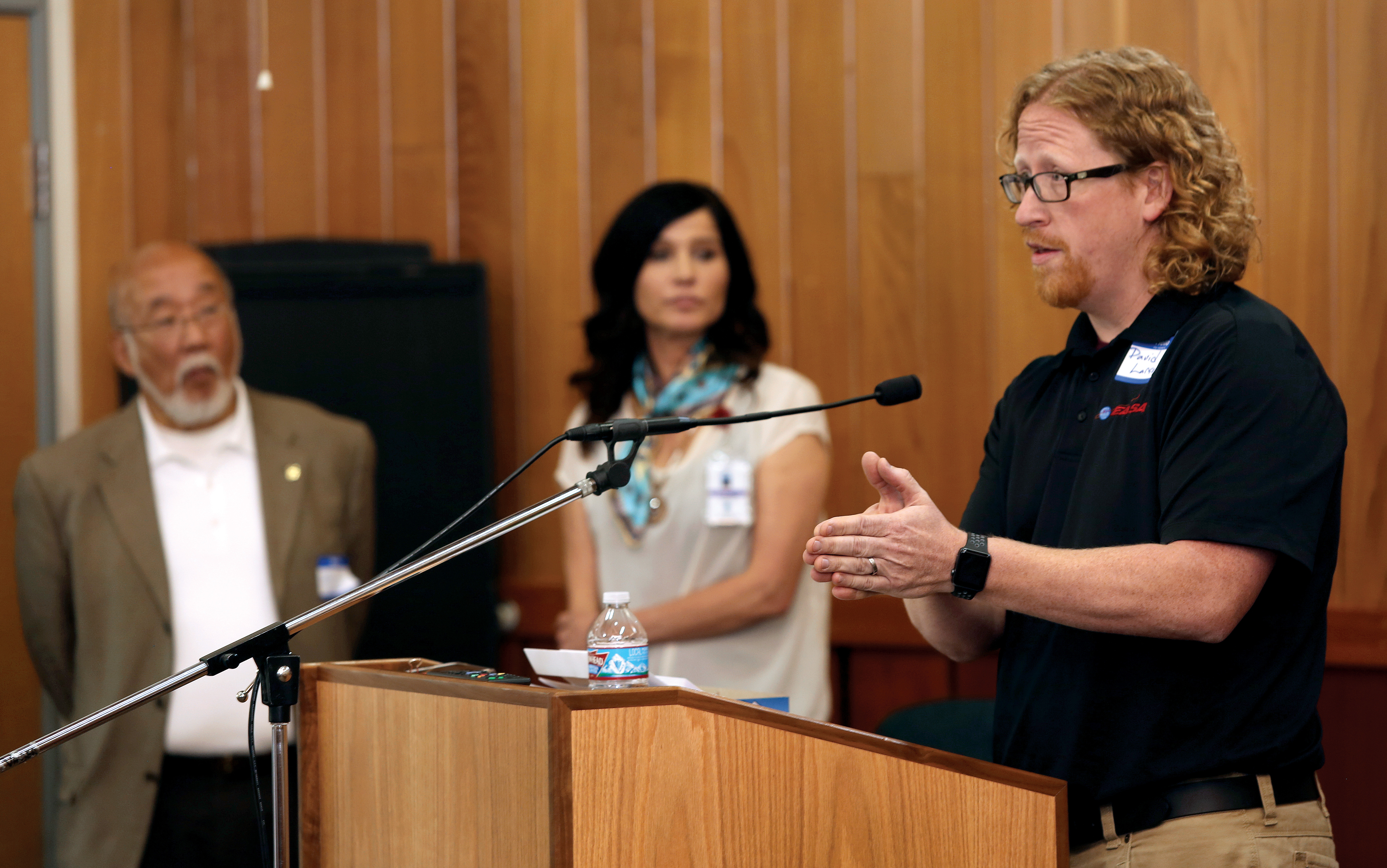 2017 – With 33 grants totaling $671,500 distributed at its most recent check presentation, Spirit Mountain Community Fund surpassed the $74 million mark in charitable giving since it was formed in 1997. In those two decades, the Tribe's philanthropic arm distributed 2,474 grants funded by 6 percent of proceeds from Spirit Mountain Casino.
2012 – Tribal voters approved a primary election amendment to the Tribal Constitution, but it fell 13 votes short of the required two-thirds approval to institute the measure. In certified election results, 407 Tribal voters favored a primary election and 222 opposed it for a 64.7 percent approval rate, just 2 percentage points short of the requirement. If the amendment had been approved, starting in 2013 the field of Tribal Council candidates would have been pared to six candidates through a primary election if 10 or more Tribal members were nominated in June.
2007 – Tribal members flew to New York City for the annual visit to Tomanowos, the Willamette meteorite, which is housed in the American Museum of Natural History. Tribal Council member Jack Giffen Jr. led a group that included Elders Monty Parazoo, Gladys Hobbs, Sharon Hanson, Louise Medeiros, Violet Folden, Anna Hannah and Kathryn Harrison. The group also included Public Affairs Director Siobhan Taylor, Tribal members and Public Affairs Secretary Teri Mercier and Language Specialist Bobby Mercier.  
2002 – Spirit Mountain Stampede brought more than 200 riders competing for more than $14,000 in prize money to the Tribe's rodeo grounds on the Tribal campus. Tribal members Shonn Leno and Duke Kimsey competed in the bareback riding event. Kimsey, a former ring toss winner, won the event.
1997 – The Grand Ronde Tribe and Spirit Mountain Casino announced a $100,000 grant from the casino would be given to the Portland Art Museum to underwrite a landmark exhibition of Native American art, the first stage in its plans for a permanent installation of its collection. The grant also supported transportation and admission costs to the exhibit for more than 3,500 Oregon students.
1992 – Tribal members Celeste Wolf, Willie Mercier, Crystal Tonihka, Peggy Brickell and adviser Camille Van Vleet attended the National UNITY Conference in St. Paul, Minn. They joined approximately 1,000 Native American youth from all over the United States. "I made friends not only with people from all over the U.S., but with people in my own community," Willie Mercier said. The conference theme was "Discovering Our Common Ground."
Yesteryears is a look back at Tribal history in five-year increments through the pages of Smoke Signals.