Culture
Yesteryears -- June 15, 2022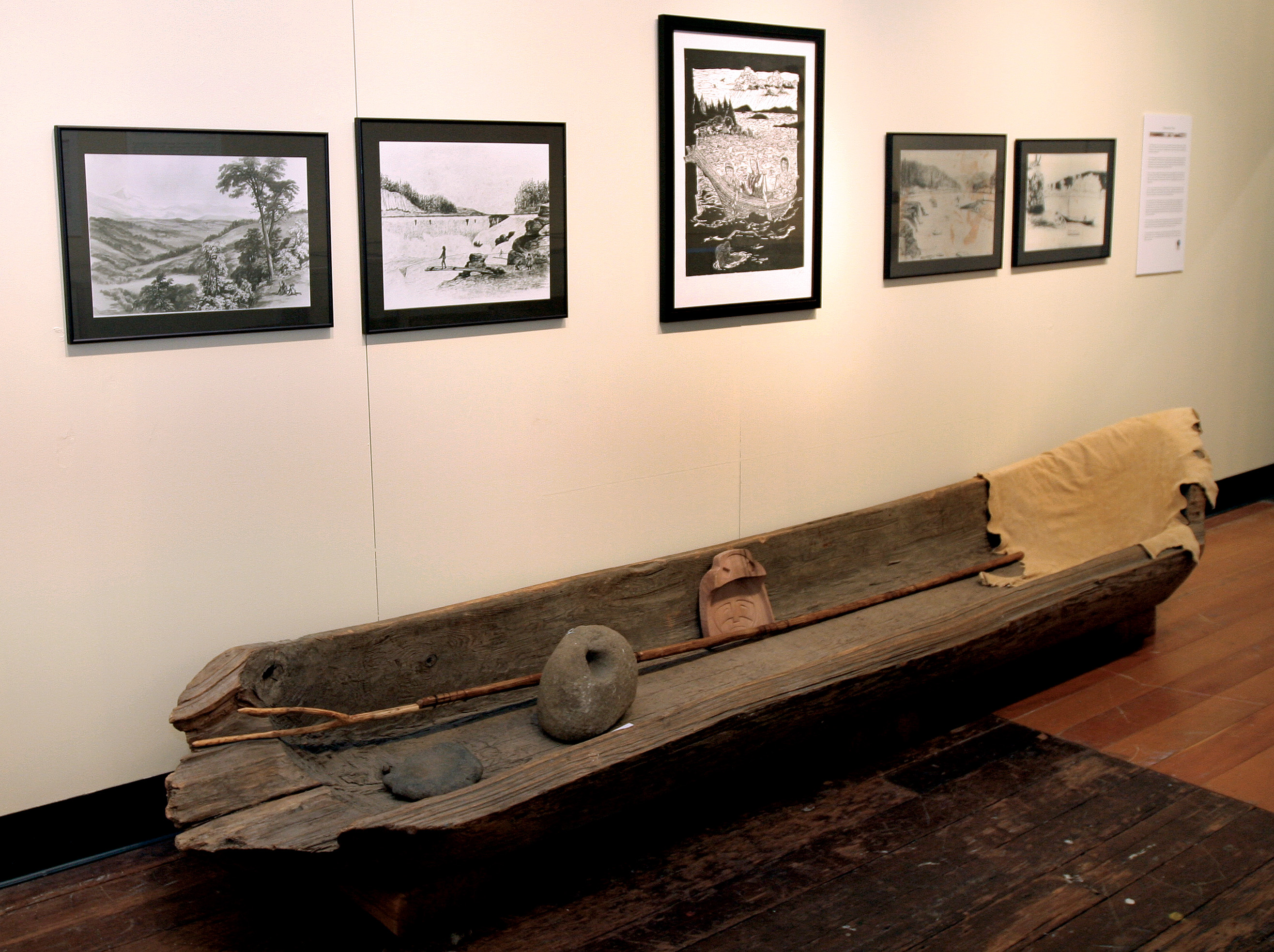 2017 – An emotional Reyn Leno announced during a Tribal Council meeting that he would not seek re-election in 2017, ending 21 years of service on Tribal Council. Leno said he would be on a plane to Hawaii with his children and grandchildren during Tribal Council nominations. His 21 years on council were the most of any Tribal member who had been elected since 1983's Restoration. "When I think of being on council, I always think you are only one of nine up here. If anybody thinks you don't make a mistake up here, you're kidding (yourself)."
2012 – The Willamette Heritage Center and the Confederated Tribes of Grand Ronde won the 2012 Award of Merit from the Leadership in History program of the American Association of State and Local History for its exhibit "Grand Ronde Canoe Journey." David Lewis, manager of the Tribe's Cultural Resources Department, said the award "means we are doing good work, and the local community is beginning to recognize and understand the importance of the cultural work occurring."
2007 – The old Porter House, built in the 1920s, was torn down to make way for the new Elders Activity Center. The house served as a home, as the Tribe's alcohol and drug rehabilitation center, an AA meeting hall and most recently as an office for the workers building the Elder foster care homes nearby.
2002 – Smoke Signals hired staff writer Ron Karten to work at the Tribal newspaper. Karten hailed from New York and was a longtime freelance writer. He said the best part of his job was making connections. "I really like my work," he said. "I really like talking to people and writing about people. I'm just floored by the people I meet (here). Everybody's been wonderful."
1997 – Spirit Mountain Casino's float "Mountain Joy," which depicted a bobcat playing with a butterfly, won first place for the second year in a row at Portland's Rose Festival Grand Floral Parade. The theme of the festival was "Having Fun," and Tribal members Jackie Provost, Emma Leno and Miranda Provost represented the Tribe while riding on the float during the parade.
1992 – Oregon Rep. Les AuCoin's wife, Susan, and her daughter, Stacy, toured Nanitch Sahallie, the Tribe's youth residential drug and alcohol treatment center in Keizer. It was reported that the AuCoin family was very interested in the Tribe's dedication in helping Native Americans afflicted with chemical dependency and would share what they had learned.
1987 – Tribal member Tamara Kennedy was one of the first Grand Ronde Tribal members to graduate from Chemawa Indian School since the Tribe was terminated in 1954. She said the best thing about attending the school was meeting students from different Tribes, and during her time there she played softball, basketball and participated in a youth mentorship program.
Yesteryears is a look back at Tribal history in five-year increments through the pages of Smoke Signals.