Tribal Government & News
Community Fund surpasses $89 million in giving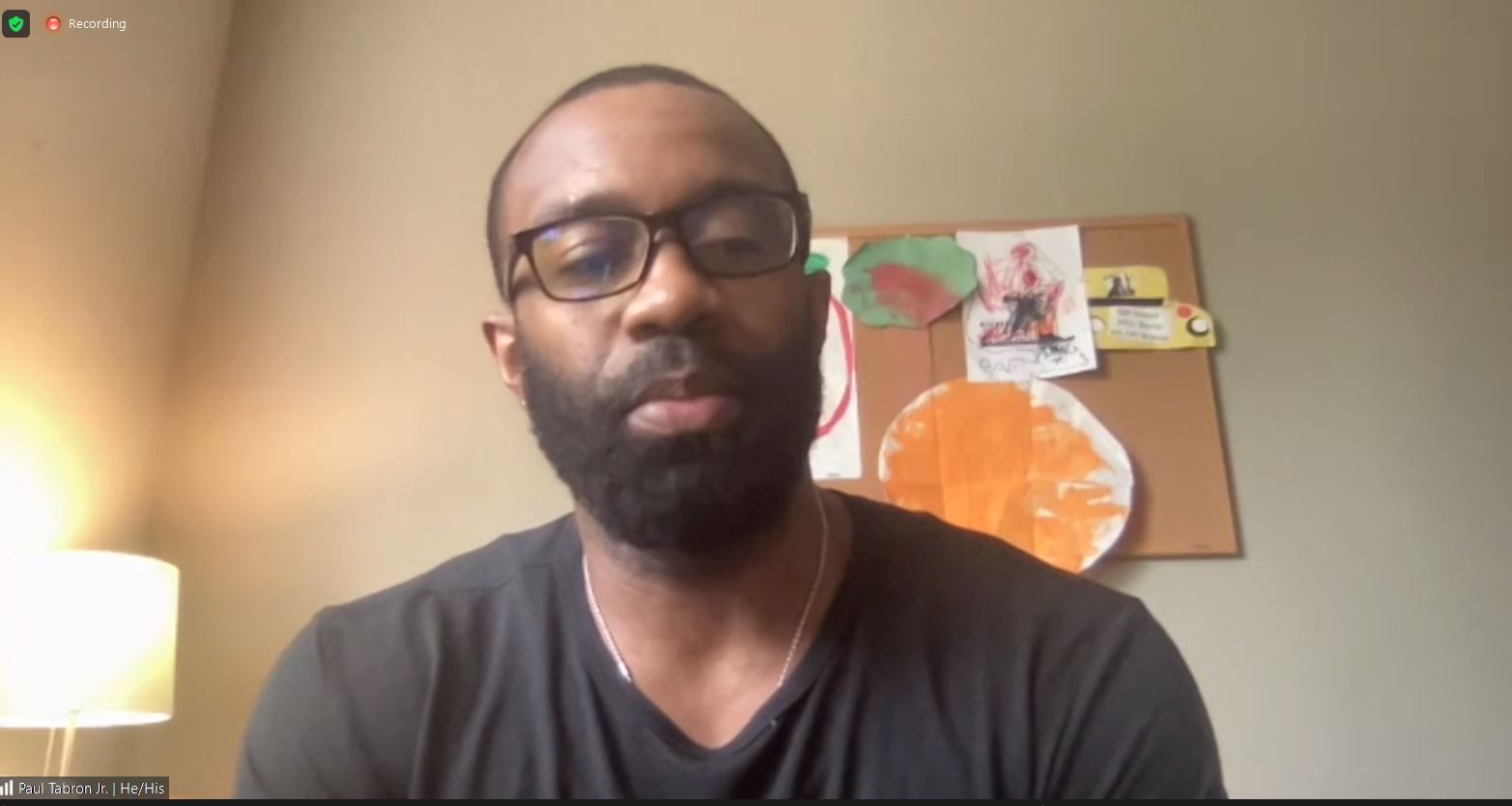 By Danielle Harrison
Smoke Signals assistant editor/staff writer
Spirit Mountain Community Fund awarded $724,999 in grants on Wednesday, June 8, during a 70-minute virtual check presentation event, bringing the Grand Ronde Tribe's philanthropic giving since 1997 to more than $89 million.
The Community Fund receives 6 percent of proceeds from Spirit Mountain Casino and awards that money to nonprofits in 11 northwest Oregon counties to fund efforts in the areas of arts and culture, environmental preservation, education, health, historic preservation and public safety, and to the nine federally recognized Tribes in Oregon under a Tribal Grants program.
The Community Fund was created as part of the Tribe's gaming compact with the state of Oregon. It is supervised by an eight-member Board of Trustees that includes Tribal Council members Denise Harvey, Jack Giffen Jr. and Michael Cherry, who is also a former Community Fund director.
The event was the sixth virtual check presentation held by the Community Fund since the beginning of the COVID-19 pandemic in March 2020. It opened with a prayer and flute song from Tribal Lands Manager Jan Michael Looking Wolf Reibach.
Executive Director Angie Sears and Board of Trustees Chairman Chip Lazenby welcomed virtual attendees.
"I miss the in-person meeting we had and hopefully we can get together soon," Lazenby said. "This is the 25th year Spirit Mountain Community Fund has been in existence and it has given away close to $90 million. It's been a joy to learn of all the amazing work the nonprofits in our local communities have done. In a lot of ways, our work is the easy part. You have your feet on the ground and are doing the hard work."
Sears said that this is a way to give thanks and celebrate the organizations' achievements.
"While we look forward to the in-person presentations, we know we will be together again," she said. "Thanks for all you do and for being here today." 
Sears also introduced Community Fund employees -- Grants Coordinator Jesse Knight, Program Coordinator Angela Schlappie and Administrative Assistant Marissa Leno.
Next, the approximately 37 people who attended watched a video on the history of the Tribe and then Knight and Schlappie announced the grant awards.
Due to the virtual format, Knight and Schlappie gave every organization representative the opportunity to briefly speak about their programs.
During the check distribution portion, the Community Fund awarded seven small grants worth $47,840 and 17 large grants worth $677,159.
Small grant recipients were:
Coalition of Communities of Color of Portland, $6,840, for its Oregon Water Justice Network program;
Golden Road Arts of Hillsboro, $3,500, for its program translating online art lessons into Spanish;
McMinnville Area Habitat for Humanity, $7,500, for its Women Build 2022 program;
Oregon Social Learning Center Foundation of Eugene, $7,500, for its Students With Involved Families & Teachers program;
Outside In of Portland, $7,500, for its technology library for the employment and education resource center;
Play It Forward of Portland, $7,500 for equal access to Music MAGIC at King Elementary School;
And Willamette Vital Health of Salem, $7,500, for its Music Therapy: Creating Legacies & Spaces for Healing program.
Large grant recipients were:
Boys & Girls Club of Western Lane County in Florence, $20,000, for its Anchors for Stormy Seas unfinished learning and well-being program;
CASA of Polk County Inc. in Dallas, $50,000, for recruiting, training, supervising and retaining court-appointed special advocates in Polk County;
Center for Hope and Safety of Salem, $100,000, for Hope Plaza;
Central High School in Independence, $100,000, for its career and technical education revitalization to increase inclusion and career readiness;
Elevate Oregon of Portland, $50,000, for empowering high-need youth to academic and personal success;
Liberty House of Salem, $50,000, for its Hope & Wellness services to provide trauma-informed care to children;
Linn County Animal Rescue of Lebanon, $25,000, to fund an executive director position and provide operating capital for facility improvements;
More Than A Phone of Portland, $24,348, for its program to help victims of domestic violence;
Native Fish Society of Oregon City, $25,000, for its restoring wild fish program;
Northwest Housing Alternatives of Milwaukie, $40,000, to fund education supports for low-income families affected by COVID-19;
Reading Results of Portland, $42,000, for its Read to Succeed: Access for All during COVID-19 recovery program;
Self Enhancement Inc. of Portland, $50,000, for its Bridges to Brighter Futures program;
WeShine Initiative of Portland, $50,811, to build a neighborhood-based micro-village to serve Indigenous Portland residents;
And William Temple House of Portland, $50,000, for access to culturally responsive counseling services.
Two beaded necklaces were raffled off to Reading Results and Self Enhancement Inc., and an Ikanum saddle blanket designed by Travis Stewart went to Linn County Animal Rescue.
 "I want to thank each and every one of you for being a part of this," Board of Trustees Vice Chairman Arnie Roblan said. "Some of the hardest work we ever do is to whittle down the applications. … As these are all important things that need to be done."
During the past 25 years, the Community Fund has given out 3,185 grants to organizations totaling more than $89.5 million, he added.