Tribal Government & News
Tribal Council OKs license that will improve forest fire detection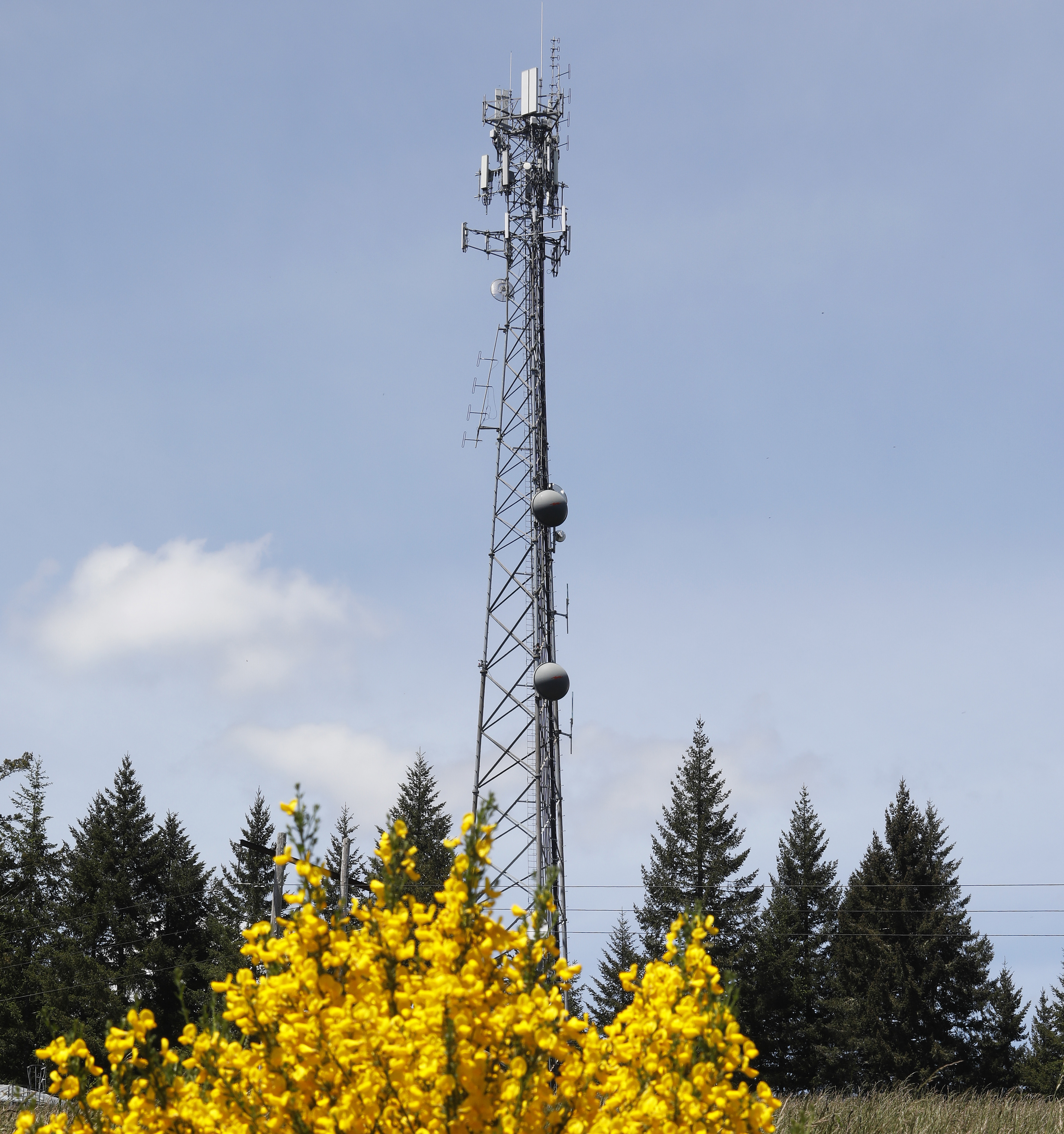 By Dean Rhodes
Smoke Signals editor
The Confederated Tribes of Grand Ronde will soon have two cameras with a combined 360-degree view mounted on the 200-foot North Buswell cell phone tower across from Spirit Mountain Casino that will provide around-the-clock monitoring for potential forest fires on Reservation lands.
Tribal Council approved a five-year licensing agreement with Pano AI of San Francisco to install the cameras that are programmed to detect smoke and alert fire authorities to check to see if a fire has started during its Wednesday, June 1, meeting.
In lieu of payment from Pano, the Tribe will receive 20 licenses that will give 20 staff members viewing access to the two cameras.
"While this system could be a powerful tool to keep an eye on our lands, they're similar to a smoke detector in the sense they can alert us to danger," a Tribal Lands Department staff report states. "It's still dependent on staff and fire dispatch to follow up on and extinguish the fire as needed."
Pano AI started in 2020, inspired by the spike in major forest fires occurring worldwide. It's artificial intelligence cameras detect smoke and send an alert back to a 24/7 Pano AI intelligence center, where people analyze the data and determine if it's a fire incident and notify the appropriate fire department.
Depending on various factors, such as weather and topography, the cameras can monitor anywhere from 10 to 20 miles in the distance.
The company currently has camera stations across Colorado, California, Oregon and Montana.
The Lands Department staff report says Pano AI is also willing to explore options for placing cameras near other Tribal properties, such as the conservation properties of Chahalpam, Chankawan and Rattlesnake Butte, and the Tillamook forestlands.
"If given the go-ahead, the Tribe would have another tool in our toolbox to protect one of our largest assets, our forestlands," the report says.
Tribal Council approval authorizes Tribal Lands Manager Jan Reibach to execute the licensing agreement with the company.
In other action, Tribal Council:
Approved applying for a $2 million Indian Health Service Small Ambulatory Program grant that would be used to expand the Great Circle Recovery medication-assisted treatment opioid clinic in Salem by renovating the 5,293-square-foot second floor into usable space;
Reappointed Ralph Baker and Steve Nuttall to serve on the Grand Ronde Gaming Commission with terms expiring in June 2025. Tribal Council also approved a new stipend policy for Gaming Commission members that requires them to attend at least one of the monthly meetings to receive the stipend;
Approved the enrollment of three infants into the Tribe because they meet the requirements outlined in the Enrollment Ordinance and Tribal Constitution;
Approved blood quantum adjustments for 14 Tribal members;
Approved applying for a $154,000 U.S. Fish & Wildlife Service 2022 Tribal Wildlife grant that would remove 20 acres of a blighted hazelnut orchard on the Takilth conservation property and return it to riparian hardwood and flood plain forest. Takilth is located in the flood plain of Mill Creek;
Approved the Tribe working with the Long Tom Watershed Council of Lane County on a project to return fire as a forest management tool in the Willamette Valley. The Watershed Council received a $130,000 grant to work on the project. The Tribe's Rattlesnake Butte conservation property northwest of Junction City is within the Long Tom watershed;
Approved a modification to the Tribe's ceremonial hunt season that will protect pregnant blacktail deer by not allowing them to be hunted between January and June in the hopes of countering a drop in the local deer population;
And sent a new proposed Probate Ordinance out for a first reading, which will allow Tribal members 30 days to comment. The new ordinance seeks to encourage Tribal members to plan for the transfer of their property upon their deaths and authorizes Tribal Court to hear and determine probate proceedings to simplify the process for surviving family members. Tribal Council Chairwoman Cheryle A. Kennedy said during the Tuesday, May 31, Legislative Action Committee meeting that filing probate cases in Tribal Court would be voluntary on the part of surviving family members.
To watch the entire meeting, visit the Tribal government's website at www.grandronde.org and click on the Government tab and then Videos.