Tribal Government & News
General Council briefed on Health & Wellness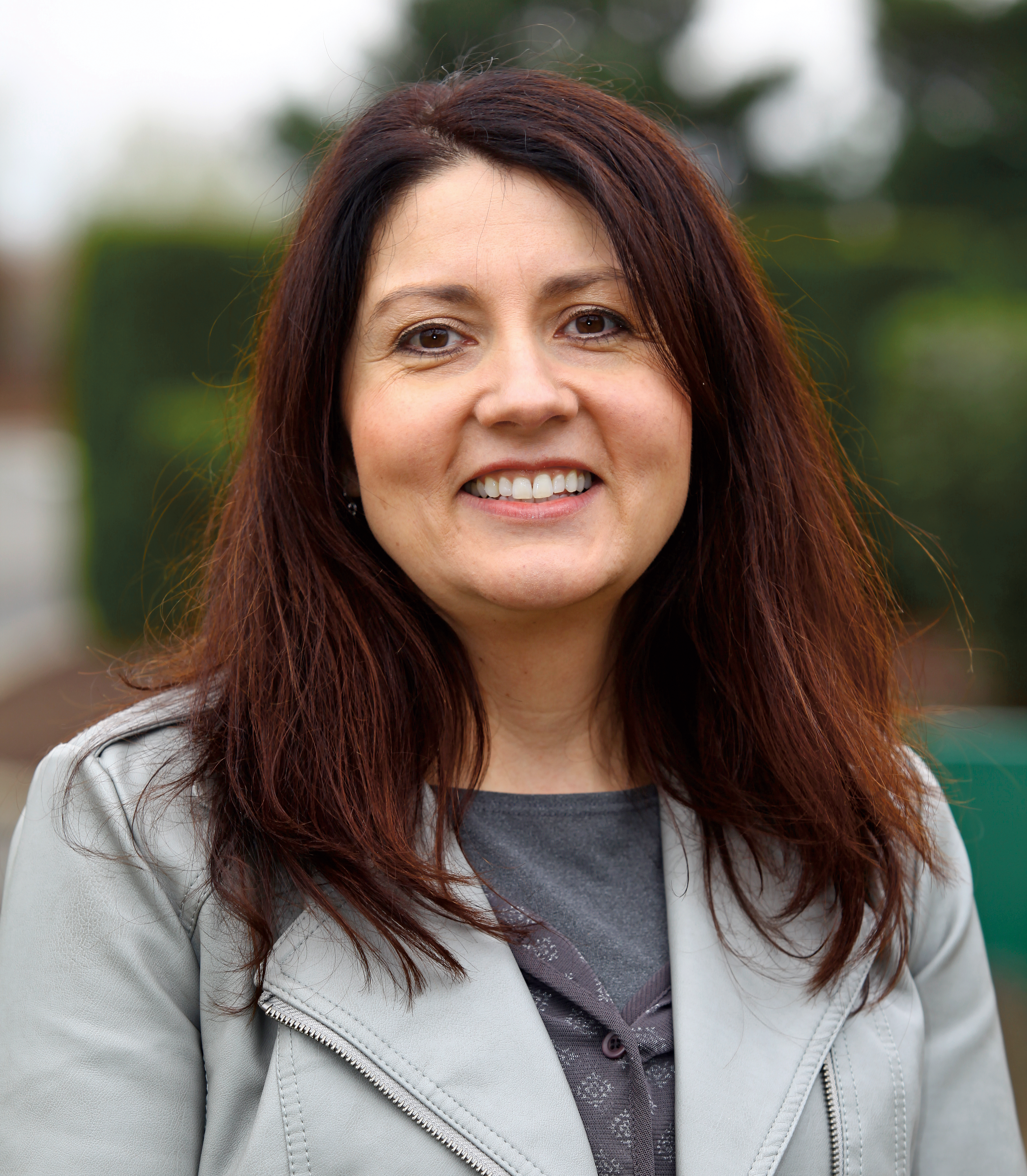 By Danielle Harrison
Smoke Signals staff writer
Health Services Executive Director Kelly Rowe briefed General Council on initiatives her department is pursuing during the Sunday, May 1, hybrid meeting held in Tribal Council chambers and on the Zoom teleconference application.
"I'm honored and privileged to have served the membership in this position for seven years this fall," Rowe said. "Thanks for the opportunity to be here. It's an honor to lead health and wellness for our Tribe." 
Rowe said that the Health & Wellness Center will fete its 25th anniversary in the fall with a celebration during the first week of October.
"We'll be doing lots of different activities around the theme 'good medicine,' " Rowe said. "We're looking to put together a cultural wellness component and build a canoe. It's important for us to bring culture into health and wellness. There will also be lots of giveaways. This center is the culmination of so many dreams for the Tribe."
During her presentation, which was simultaneously broadcasted via the Zoom teleconference application, Rowe shared several construction photos of the health clinic and noted that Tribal Council Chairwoman Cheryle A. Kennedy had put her heart and soul into making it a reality when she served as the Tribe's first health administrator, starting the Health & Wellness Department shortly after 1983's Restoration. 
Rowe also touched briefly on COVID-19, but emphasized it was not going to be the primary focus of her presentation.
So far, the clinic has vaccinated 23,000 Tribal and community members.
"We are thrilled to be able to do that," she said. "We're also happy to be moving forward from that."
Starting in late summer, the clinic will have three new medical providers: Two internal medicine doctors and one nurse practitioner.
On the program development side, Rowe said that a hospice program is in the works for both in-home and the Tribe's two Adult Foster Care lodges.
"It's important for us to honor our Elders when they transition to end-of-life care," she said.
The Tribe is planning to build a 10,000-square-foot public health building near the clinic that will include epidemiology services, exercise classes, social activities and vaccination clinics. It will also have a demonstration kitchen and outdoor salmon pit and gathering area. The project is being funded by an Indian Community Development Block Grant and American Rescue Plan Act monies.
"It will bring another place for us to provide needed services," Rowe said.
Lastly, Rowe praised the efforts of employees at the Great Circle Recovery medication-assisted clinic in Salem. The outpatient treatment center has been serving several clients who have been with the program since it opened last April, which is rare among those with opioid use disorder.
"There is a 70 percent retention rate which is amazing and something we are very proud of," she said.
The Great Circle Recovery Portland clinic is finally moving forward with construction after several permitting delays.
"Being able to replicate what we are doing in Salem is critical," Rowe said.
After her presentation, Rowe took six questions from the audience.
"Thanks so much for what you and the staff are doing to keep our community healthy," Tribal Council member Michael Cherry said.
General Manager David Fullerton announced that Rowe had been named Indian Health Service Health Director of the Year and would be honored at a June celebration in Portland.
"It's a great honor for her and we're really glad she is receiving that," he said.
Next, Cultural Education Specialist Cristina Lara updated the membership about the Museum of Natural History Tribal Internship Program in New York City.
Pre-pandemic, two Tribal members between the ages of 14 and 18 were selected to serve as interns at the museum and educate visitors about the 15.5-ton Willamette meteorite called Tomanowos. It has been housed at the museum since 1906 and is a sacred object to the Confederated Tribes of Grand Ronde.
The meteorite collected water that the Clackamas Chinooks believed was invested with divine qualities. It became a sacred site for western Oregon Tribes, particularly the Chinooks, who believed it was sent to Earth by the Sky People.
Lara said that going forward, she is hoping to collaborate with the museum to provide three virtual events to increase community and youth involvement with the program.
She's also planning to create a list of best practices to build a deeper community understanding of the internship itself. 
"I was the first intern to go to New York City and a lot of things have changed since then," Lara said. "We need to look at how we are going to prepare our young people to be there."
The last time the Tribe sent interns and a group of Tribal members to New York City to visit Tomanowos was in 2019.
In other action, Robert Wiggs, Anthony Quenelle, Tauni McCammon, Josephine Ingraham and Ron Tuomi won the $50 door prizes; and Sarah Harvey, Rosemary Jameson and Darci Labonte won the $100 door prizes.
The next General Council meeting will be held at 11 a.m. Sunday, June 26, and will be a special meeting to nominate candidates for Tribal Council. It, too, will be a hybrid meeting with limited in-person attendance and the ability to participate remotely via the Zoom application.
To watch the entire meeting, visit the Tribal government's website at www.grandronde.org and click on the Government tab and then Videos.