Tribal Government & News
Tribal Council approves transition house construction contract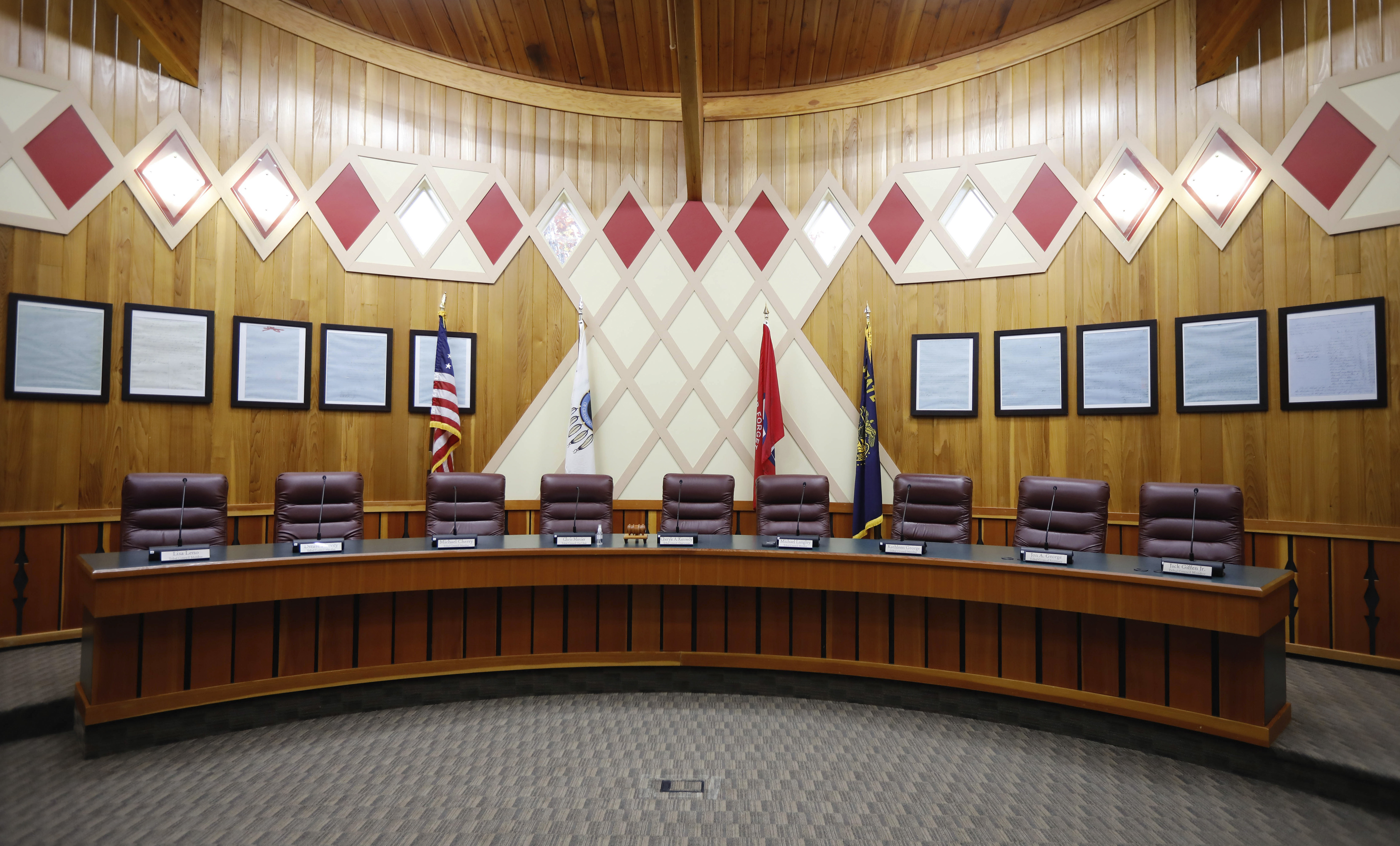 By Dean Rhodes
Smoke Signals editor
Tribal Council approved a contract with Scholten Construction of Willamina to construct improvements to the Men's Transitional House during its weather-affected Wednesday, Dec. 29, meeting held via the Zoom teleconference application.
Because of winter weather and dangerous driving conditions in northwestern Oregon, Tribal Council's regular Tuesday morning Legislative Action Committee meeting was moved to 2 p.m. Wednesday, two hours before the regularly scheduled Tribal Council meeting. All Tribal Council members attended remotely.
Tribal governmental offices were closed the entire week of Dec. 27-31 because of the inclement weather. road conditions and the New Year's Day holiday observation.
The $139,622 construction contract will have Scholten install the infrastructure and utilities to support up to three modular homes at the transitional house, which helps male Tribal members leaving prison or drug rehabilitation programs re-assimilate back into the community.
In other action during the last meeting of 2021, Tribal Council:
• Approved a purchase and sale agreement to buy the Lily's Ranch property in Polk County. The purchase price was not disclosed during the meeting;
• And approved the enrollment of 11 individuals and one infant and the re-enrollment of two individuals into the Tribe because they meet the requirements outlined in the Enrollment Ordinance and Tribal Constitution.
Tribal Council also approved the agenda for the Sunday, Jan. 2, General Council meeting, which will be held at 11 a.m. on Zoom and feature a presentation by the Education Department.
To watch the entire meeting, visit the Tribal government's website at www.grandronde.org and click on the Government tab and then Videos.