Tribal Government & News
Tribal police visit Willamina School District in response to vague nationwide TikTok threats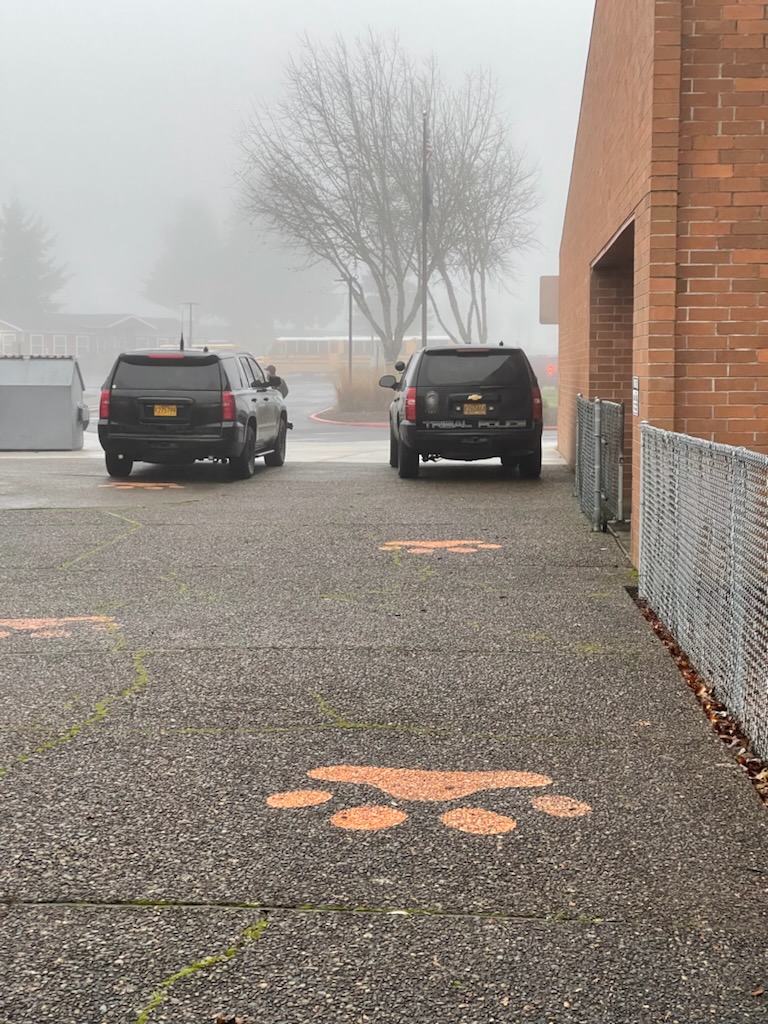 By Dean Rhodes
Smoke Signals editor
WILLAMINA – Two Grand Ronde Tribal Police Department vehicles were dispatched to the Willamina School District's Oaken Hills campus on Friday, Dec. 17, in response to vague and viral TikTok warnings of nationwide school violence.
"School is operating as normal, with heightened alert to incoming phone calls, e-mails or messages," Superintendent Carrie Zimbrick said. "In addition, we had CTGR officers on campus this a.m. to greet students as they arrived. So far, all is quiet and safe."
The TikTok posts reportedly challenged people to call in bomb threats or make threats of school shootings today.
The U.S. Department of Homeland Security said on Friday morning that it has no evidence to suggest the claims are credible, but encouraged the public to "remain alert."
According to CNN reporting, TikTok spokesperson Hilary McQuaide said that while the company is aware of vague warnings on its platform of possible school violence, it still has not found any original, specific threats of violence that might have prompted the nationwide viral warnings.
TikTok said Friday that it continues to monitor its platform for suspicious activity.
News reports cited school districts in Minnesota, Virginia and Texas that closed today because of the stress and anxiety the threats cause for students, families and staff.
Today is the last day of school for the Willamina School District before the two-week Christmas break.
"We are so grateful to our Tribal Police Department," Zimbrick added.