Tribal Government & News
Tribal police seeking authority to license dogs, issue parking tickets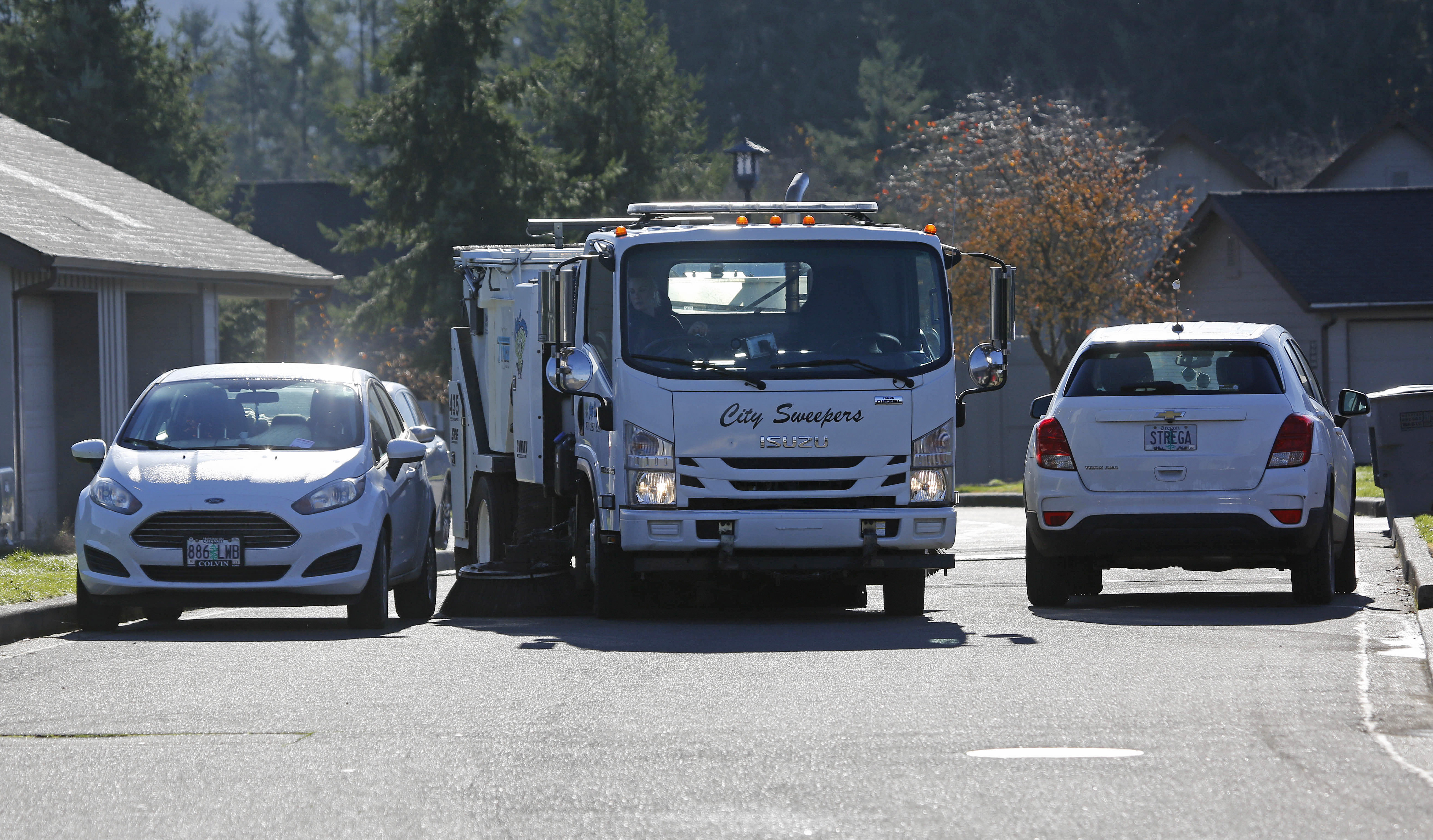 By Dean Rhodes
Smoke Signals editor
Grand Ronde Tribal Police Department officers may soon have the authority to license dogs and issue parking tickets if proposed amendments to the Public Safety Ordinance are approved.
Tribal Council sent the proposed amendments to the ordinance, which has not been updated since 2014, out for a first reading during its Wednesday, Dec. 1, meeting.
The first reading will give Tribal members 30 days to comment on the proposed amendments and they will be advertised in the Dec. 15 and Jan. 1 editions of Smoke Signals with a comment deadline of Jan. 15, 2022.
In addition to dog licensing and parking violations, the proposed amendments would give Tribal police the authority to impound or tow a vehicle. The amendments are being requested by the Tribal Housing and Tribal Police departments to improve safety in the community.
"The issues have been going on since the start of the Police Department when it comes to parking and dog issues," Police Chief Jake McKnight said in response to an e-mail from Smoke Signals. "The biggest parking issues are people parking in no-parking areas. We don't mind you parking in front of your house if someone is taking in groceries or taking their young ones in the house, this should only take a couple minutes and you can quickly move your car if we need you to. It becomes a problem when people remain parked and we can't find the owner to move the vehicle. It is hard to get emergency vehicles past illegally parked vehicles if there is a medical situation or fire.
"The issue we have with unlicensed dogs is we don't know who the owners are when the dog is running around the community. This becomes an issue because my officers don't have a place to take them. We currently do not have an agreement with any dog shelters."
McKnight added that Tribal police officers will work with community members and not immediately ticket everyone who has an unlicensed dog or is parked illegally.
"I just ask everyone to not take advantage of our kindness and try to get your dogs licensed and don't park in no-parking areas," he said.
In other action, Tribal Council:
Approved submitting an amendment to the Environmental Protection Agency to request a maximum of $274,600 in 2022 to fund the Tribe's technical consultant regarding continued Portland Harbor site cleanup activities;
Approved the addition of 25 Tribal members to the historically important Restoration Roll, bringing the total number of Tribal members added to the roll in 2021 to 189. The Tribe has added a total of 510 Tribal members to the roll since 2019;
Approved the enrollment of one infant into the Tribe because he or she meets the enrollment requirements outlined in the Tribal Constitution and the Enrollment Ordinance;
And approved two professional services agreements with Wood Environmental Inc. and Stantec Consulting Services, both of Portland, to assist the Tribe in implementation of an $800,000 Environmental Protection Agency grant received in May to clean up the 23-acre Blue Heron Paper Mill site in Oregon City. Both agreements are for a maximum of $300,000 each.
To watch the entire meeting, visit the Tribal government's website at www.grandronde.org and click on the Government tab and then Videos.