Tribal Government & News
Tribal Council approves seventh supplemental budget of 2021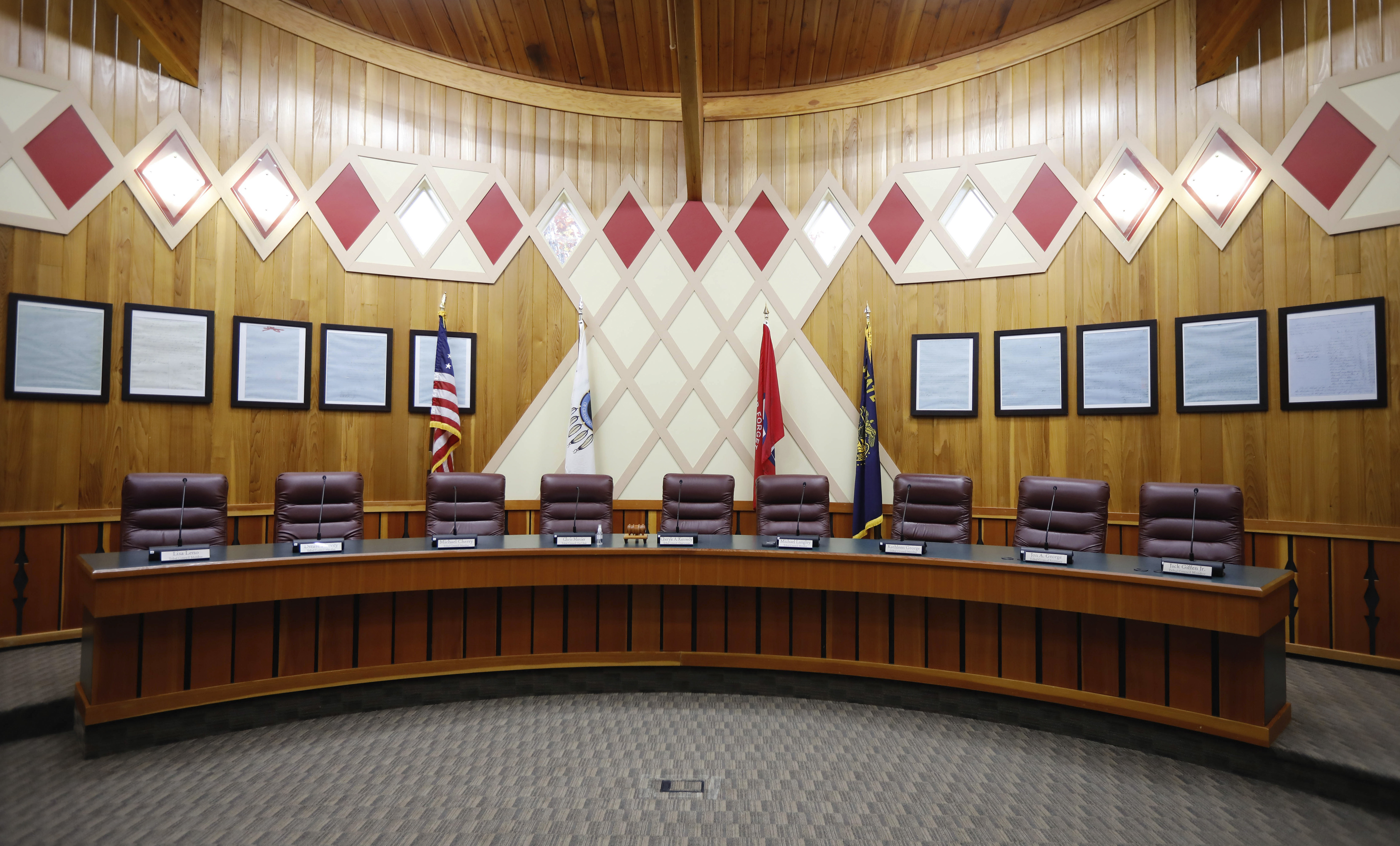 By Dean Rhodes
Smoke Signals editor
Tribal Council approved the seventh supplemental budget of 2021 to allocate $455,000 to purchase the six-acre Walton property in Grand Ronde during its Wednesday, Nov. 17, meeting.
Tribal Council approved buying the property during its Oct. 27 meeting, but a purchase price was not disclosed at the time.
The Walton property is located southeast of the Grand Ronde Fire Station off Grand Ronde Road. It was part of the original Richard Cook allotment and adjacent to property the Tribe owns.
"While the property is not in a prioritized area of land acquisition, it does fall within our land acquisition strategy in that it is adjacent to existing Tribal lands," the staff report stated.
Previous supplemental budgets in 2021 have allocated an additional $300,000 to the Small Loan Program, funded a cost-of-living increase for the Elders' pension program, allowed the Natural Resources Department to purchase a new 500-gallon wildland fire engine, funded the purchase of properties in Grand Ronde and Wood Village, allocated $486,000 to cover Tribal salaries because of an increase in the minimum wage and funded the purchase of the 37.65-acre Bateman property in Grand Ronde.
In other action, Tribal Council:
Approved the Community Development Plan, which has been three years in the making. Approval allows Tribal staff to finish the final layout so that it can be distributed to the Tribal membership in 2022;
Approved an amendment to the Tribe's Self-Governance funding agreement with the Department of the Interior. The Tribe is slated to receive a record $2.911 million in 2022;
And approved the Tribe applying to the Department of Housing & Urban Development for a $4.27 million Indian Housing Block Grant that would be used to build 20 more apartments – five four-plexes – in the Wind River Apartment development north of Tyee Road.
Tribal Council also approved the agenda for the 11 a.m. Sunday, Dec. 5, General Council meeting, which will feature a presentation by the Social Services Department. Elder Committee nominations also will be accepted during the meeting, which Tribal Council Chief of Staff Stacia Hernandez said may be a hybrid virtual-regular meeting with about 30 Tribal members allowed to attend in person.
To watch the entire meeting, visit the Tribal government's website at www.grandronde.org and click on the Government tab and then Videos.