Tribal Government & News
Tribal Council OKs grant application to convert Procurement building for veterans services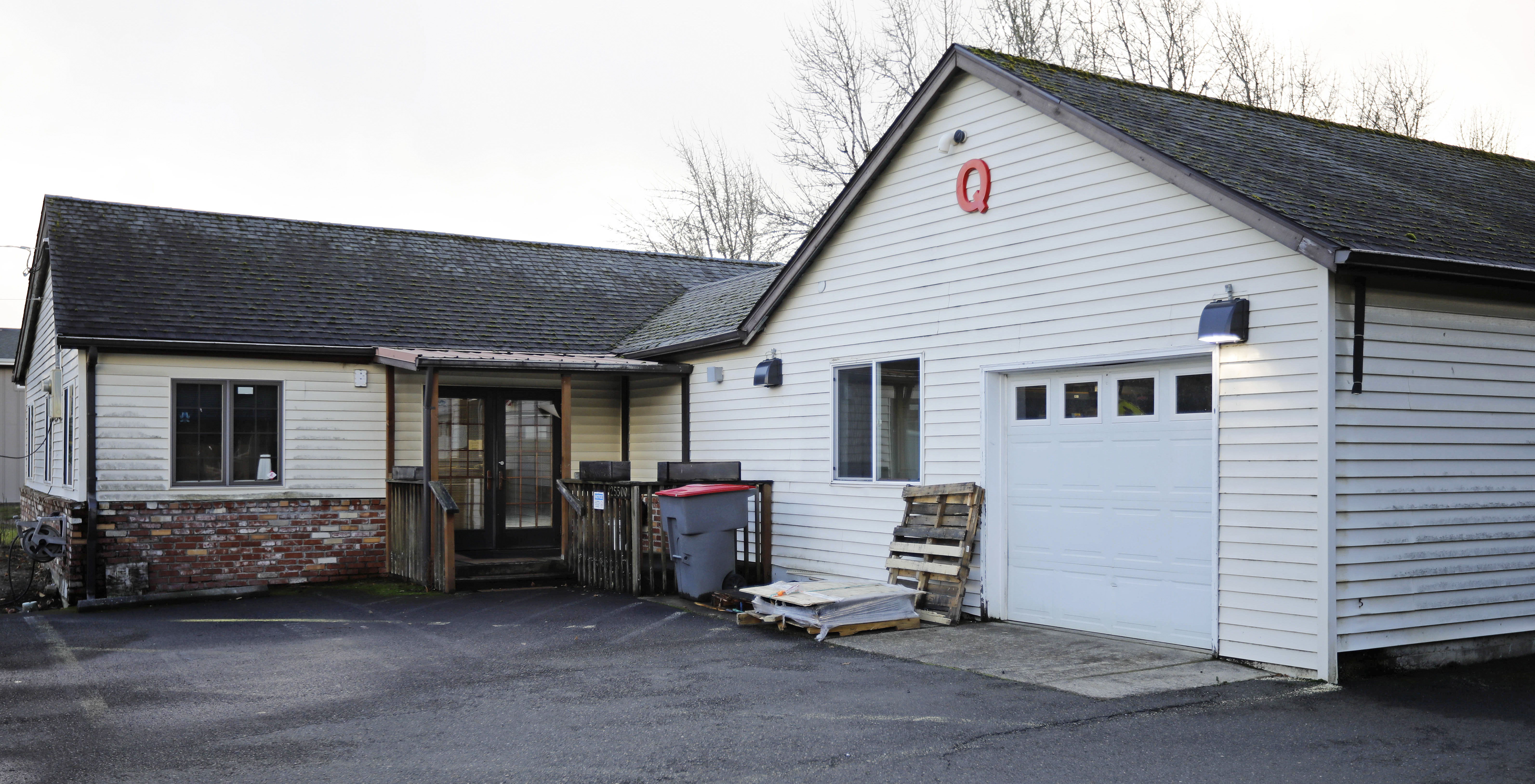 By Dean Rhodes
Smoke Signals editor
The Tribe's Veterans Service Office and the veterans it serves will have a new home in 2022 and the Tribe is seeking a grant from the Oregon Office of Veterans' Affairs to help convert the building.
Tribal Council approved applying for a $51,888 grant that would help renovate the Procurement building across Grand Ronde Road from the Tribal Housing Department office for Ramona Quenelle, who started working as the Tribe's Veterans Service Officer in July 2020.
The budget includes providing for a handicapped ramp and purchasing computers, tables and chairs, new blinds and carpeting. The current garage would be converted into a gathering area and the conference room would be used for program conferencing, training and confidential meetings.
Veterans would be able to use the computers to check on their federal Veterans Affairs benefits and access forms electronically.
Procurement soon will be vacating its current location for a new building south of the Grand Ronde Police Station on the west side of Grand Ronde Road.
In other action, Tribal Council:
Approved the enrollment of five infants into the Tribe because they meet the requirements outlined in the Enrollment Ordinance and Tribal Constitution;
Approved the Tribe's Natural Resources Department applying for a maximum $17,000 in funding from the Natural Resources Conservation Service to improve habitat for existing elk and deer meadows on the Reservation. The project would include mechanical and chemical control of invasive species and replanting of grasses and shrubs;
Approved Friday, Dec. 10, as the next per capita payment date. Finance Officer Chris Leno said that the per capita amount will not be determined until early December;
Authorized a Tribal credit card for new Human Resources Manager Sarah Harvey to pay for recruiting posting fees on websites, special job boards and professional associations, as well as myriad other recruiting and departmental expenses;
Sent a new Fuel Tax Ordinance out to the membership for a first reading. The new ordinance would allow the Tribe to impose a motor vehicle fuel tax at the same rate as the state, which is currently 36 cents per gallon. The Legislature amended the state statute to allow for the tax effective Jan. 1, 2022. Tribal members will have 30 days to comment on the proposed ordinance;
And appointed Kalene Contreras to the Housing Grievance Board with a term expiring in March 2024.
Also included in the Nov. 10 Tribal Council packet was an approved authorization to proceed to distribute $730 timber revenue payments to Tribal members. The payment is being sent out early to accommodate Tribal members who might have to shop earlier for Christmas because of national supply chain difficulties, Tribal Council Secretary Michael Langley said during the Tuesday, Nov. 9, Legislative Action Committee meeting.
To watch the entire meeting, visit the Grand Ronde Tribal government website at www.grandronde.org and click on the Government tab and then Videos.