Tribal Government & News
$2 million in federal funds for Blue Heron redevelopment included in proposed appropriations bill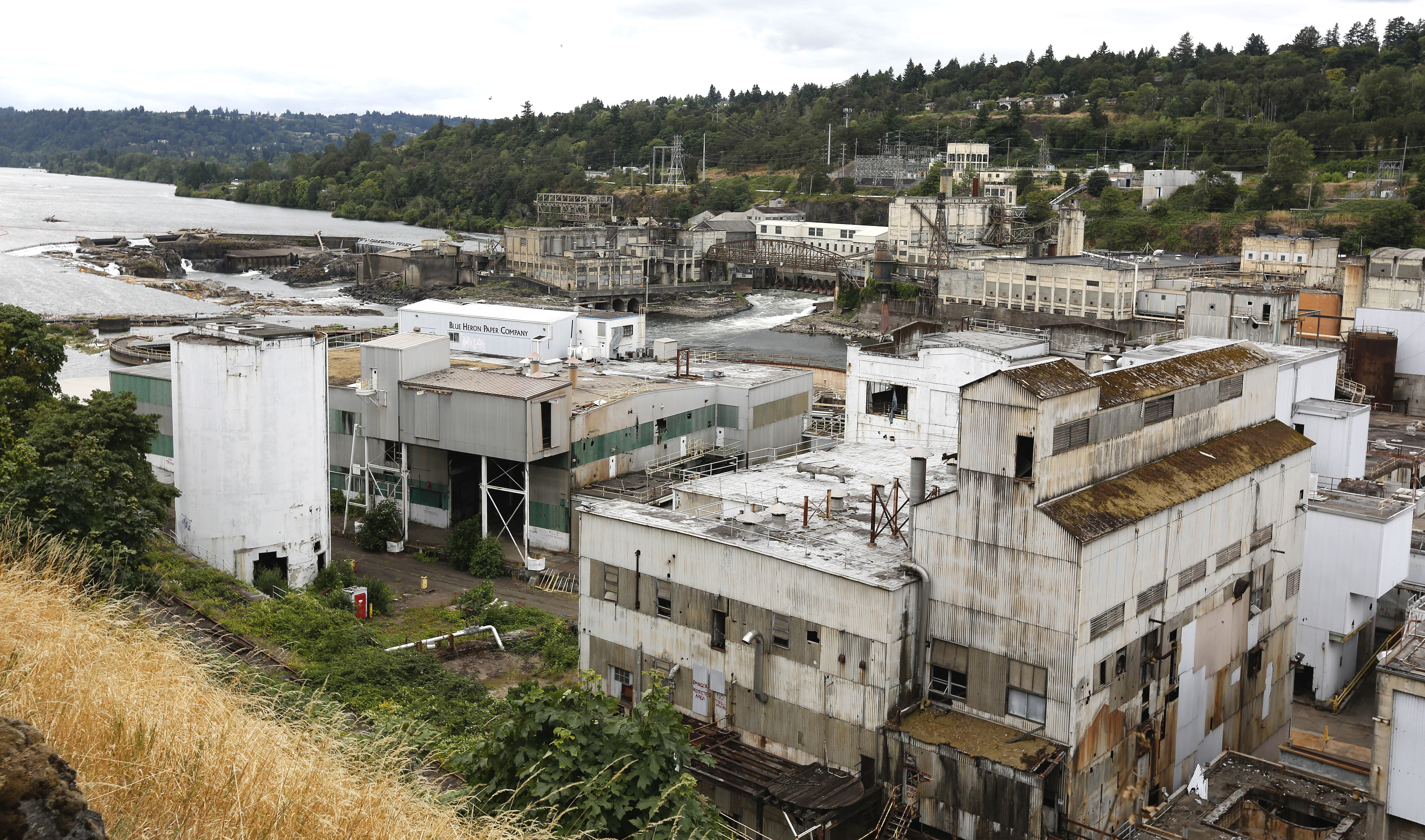 By Dean Rhodes
Smoke Signals editor
The Confederated Tribes of Grand Ronde may receive $2 million in federal funding for its redevelopment of the former Blue Heron Paper Mill site at Willamette Falls, according to Oregon Sen. Jeff Merkley's office.
"As a member of the Senate Appropriations Committee, I've secured investments that will make a real difference in communities throughout Oregon," Merkley said in a press release. "I'm pleased I was able to secure this $2 million in support of the Grand Ronde Tribe's ongoing effort to clean up and restore the Blue Heron site at Willamette Falls – a location that holds significant historical and cultural significance to Tribal nations. I will continue to advocate for this funding as it moves through Congress, and do everything I can to support the sovereignty and self-determination of Tribal nations in Oregon."
The funding will be included in an upcoming Transportation, Housing and Urban Development appropriations bill, Merkley said.
"Since its foreclosure, the old Blue Heron site has sat empty and abandoned," said Tribal Council Chairwoman Cheryle A. Kennedy. "The funding allocated to the Grand Ronde Tribe under the appropriations bill will allow us to make significant improvements to the property's infrastructure and take this project one step closer to welcoming family and friends back to Willamette Falls. We want to thank our senators for work they've done to highlight this important project."
The bill also includes support for a variety of other areas and is the basis for negotiations with the House of Representatives as Congress works to fund the federal government for fiscal year 2022.
Merkley is the first Oregon member of Congress from either chamber to serve on the Appropriations Committee since Sen. Mark Hatfield. He joined the powerful committee in 2013.
The Tribe purchased the 23-acre Blue Heron site in August 2019 for $15.25 million. In addition to the possible $2 million in federal funding, the Tribe received an $800,000 grant from the Environmental Protection Agency in May to begin environmental remediation at the site, which has been home to a paper mill and other industrial and commercial uses since the arrival of European settlers in the mid-1800s.
The Tribe started demolition of the more than 50 abandoned and dilapidated buildings in September.