Tribal Government & News
Tribal Council approves fifth supplemental budget of 2021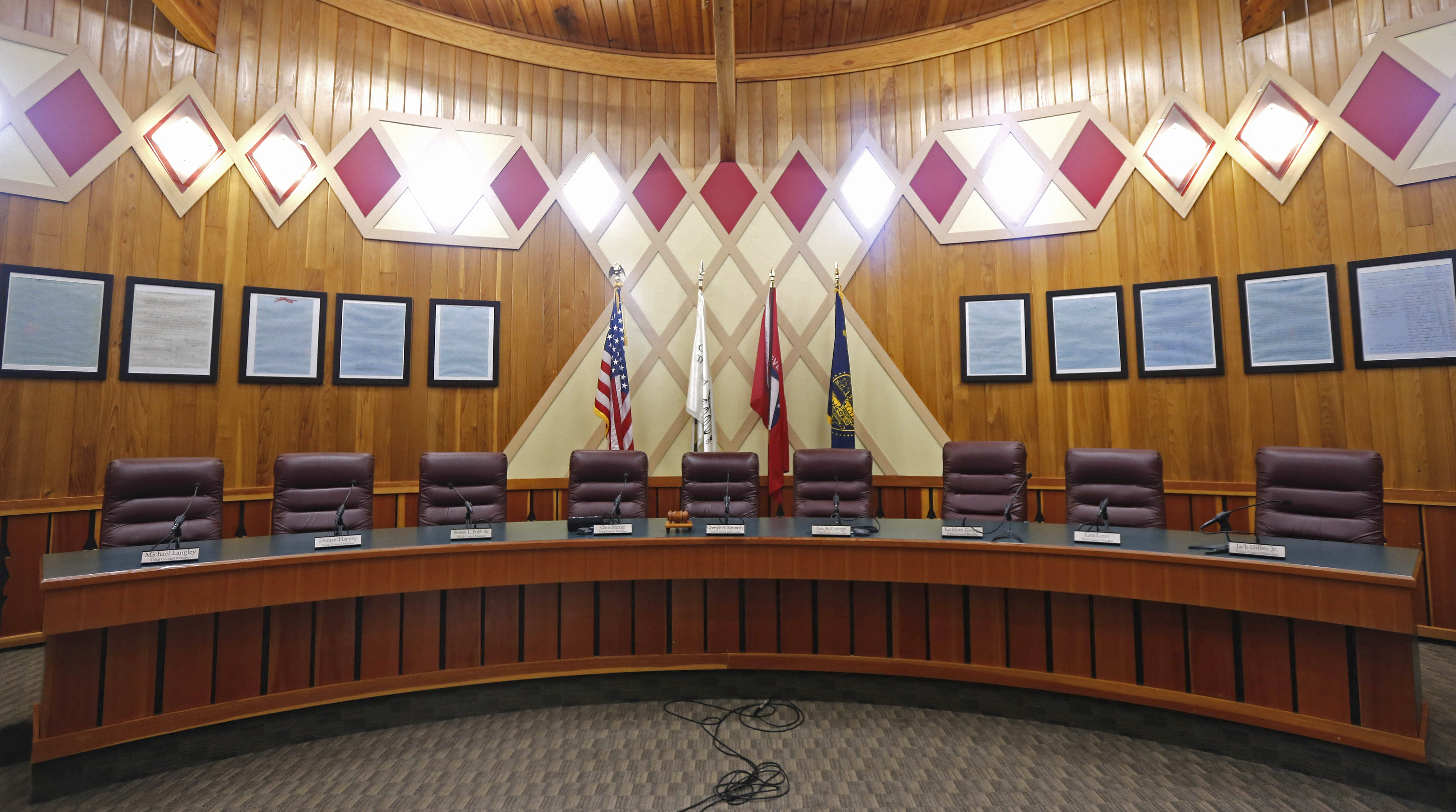 By Dean Rhodes
Smoke Signals editor
Tribal Council approved the fifth supplemental budget of 2021 during its Wednesday, Sept. 29, meeting to fund an increase in wages for Tribal governmental employees.
The $486,000 allocation will cover the increased salaries due to the Tribe raising its minimum wage to $15 an hour and a complementary increase for some employees to offset wage compression caused by the minimum wage increase.
Interestingly, the sixth supplemental budget of 2021 was approved before the fifth on Sept. 15 when Tribal Council OK'd spending $360,000 to purchase the 37.65-acre Bateman property in Grand Ronde.
Previous supplemental budgets in 2021 have allocated an additional $300,000 to the Small Loan Program, funded a cost-of-living increase for the Elders' pension program, allowed the Natural Resources Department to purchase a new 500-gallon wildland fire engine and permitted the Tribe to purchase properties in Grand Ronde and Wood Village.
In other action, Tribal Council:
Approved the Tribe's $7,500 in annual dues to the Affiliated Tribes of Northwest Indians and named Tribal Council member Jon A. George as the principal delegate to the organization and also OK'd the Tribe's $30,000 in annual dues to the National Congress of American Indians and named Tribal Council Secretary Michael Langley as the principal delegate to the organization;
Approved a Tribal credit card for newly elected Tribal Council member Michael Cherry and removed former Tribal Council member Steve Bobb Sr. as a signer on Tribal accounts;
Re-appointed Tribal Council member Kathleen George to the Spirit Mountain Gaming Inc. Board of Directors and appointed Cherry to the board to fill a vacant seat. Both terms run through September 2024;
And approved the enrollment of 24 people into the Tribe and the re-enrollment of four individuals because they meet the requirements outlined in the Tribal Constitution and Enrollment Ordinance.
Tribal Council also approved the agenda for the 11 a.m. Sunday, Oct. 3, General Council meeting, which will be a presentation by Baird regarding the Tribe's investment portfolio. The meeting will be held via the Zoom teleconference application.
Also included in the Sept. 29 Tribal Council packet was an approved authorization to proceed that names the new home ownership development in Grand Ronde tipsu-ili'I, which translates into grassland. Rejected names included lakal-ili'I (flatland) and haws-lulu (circle of houses).
To watch the entire meeting, visit the Tribal government's website at www.grandronde.org and click on the Government tab and then Videos.