Tribal Government & News
Tribe to start demolition work at Blue Heron site on Tuesday, Sept. 21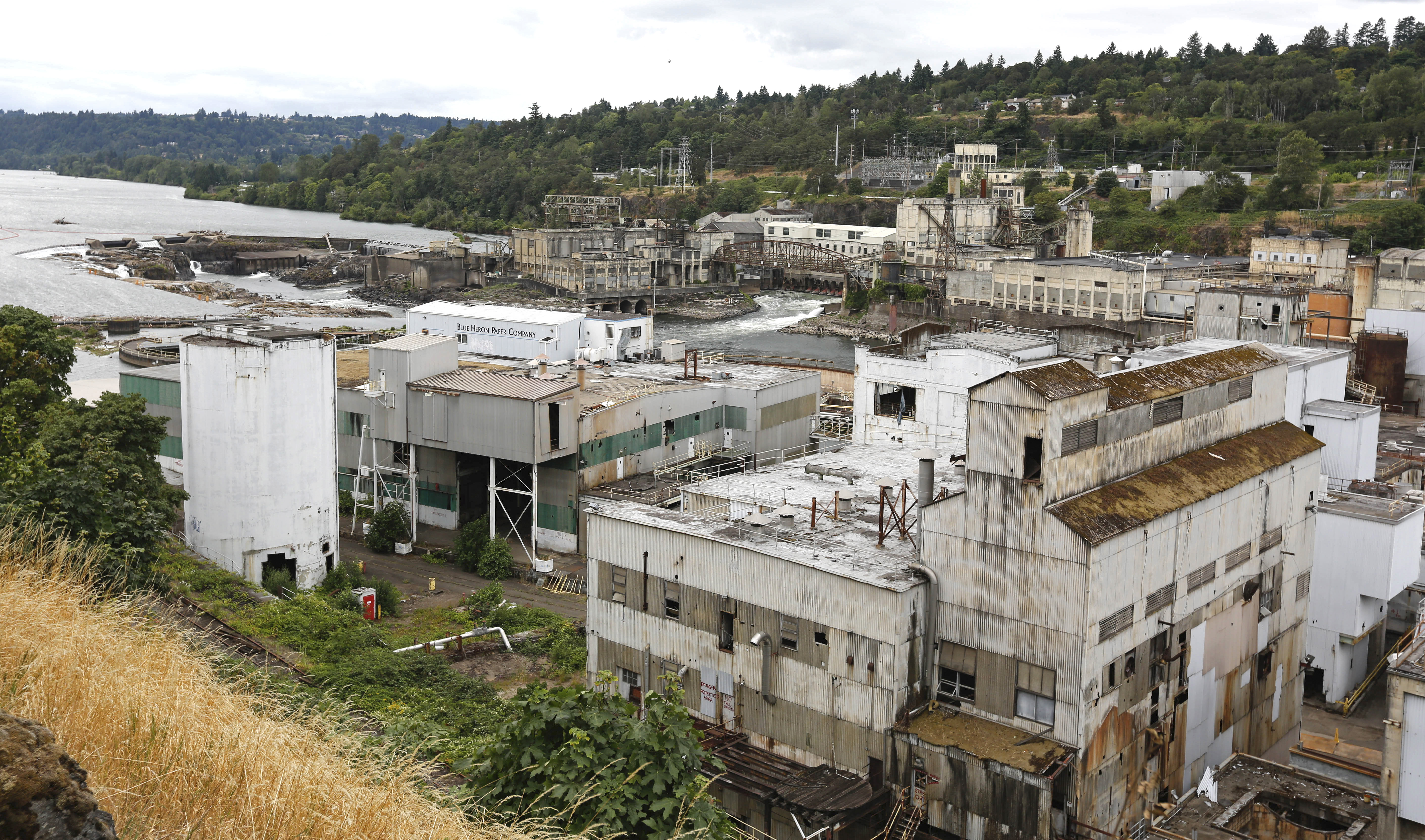 By Dean Rhodes
Smoke Signals editor
OREGON CITY – The Confederated Tribes of Grand Ronde will hold a private demolition event on Tuesday, Sept. 21, to mark the start of onsite work at the former Blue Heron Paper Mill site.
The event is closed to the public.
"This is a special time for our people as we bless the site and begin our work to heal the land as stewards of the falls," said Tribal Council Chairwoman Cheryle A. Kennedy in a press release announcing the event. "We are excited to take these initial steps toward real progress toward our vision for this site and re-introducing the general public to this special place."
The Tribe purchased the property in August 2019 for $15.25 million and shared its vision for the site in March of this year. The vision is focused on healing the landscape through extensive ecological restoration, celebrating the site's Tribal connection and bringing the public back to Willamette Falls through mixed-use development and gathering places.
The site has been used for numerous industrial purposes since the 19th century and includes more than 50 abandoned and dilapidated buildings.
Since acquiring the property, the Tribe has worked with the Oregon Department of Environmental Quality regarding remediation efforts and also received an $800,000 grant from the Environmental Protection Agency for site cleanup.