Tribal Government & News
Yesteryears -- July 15, 2021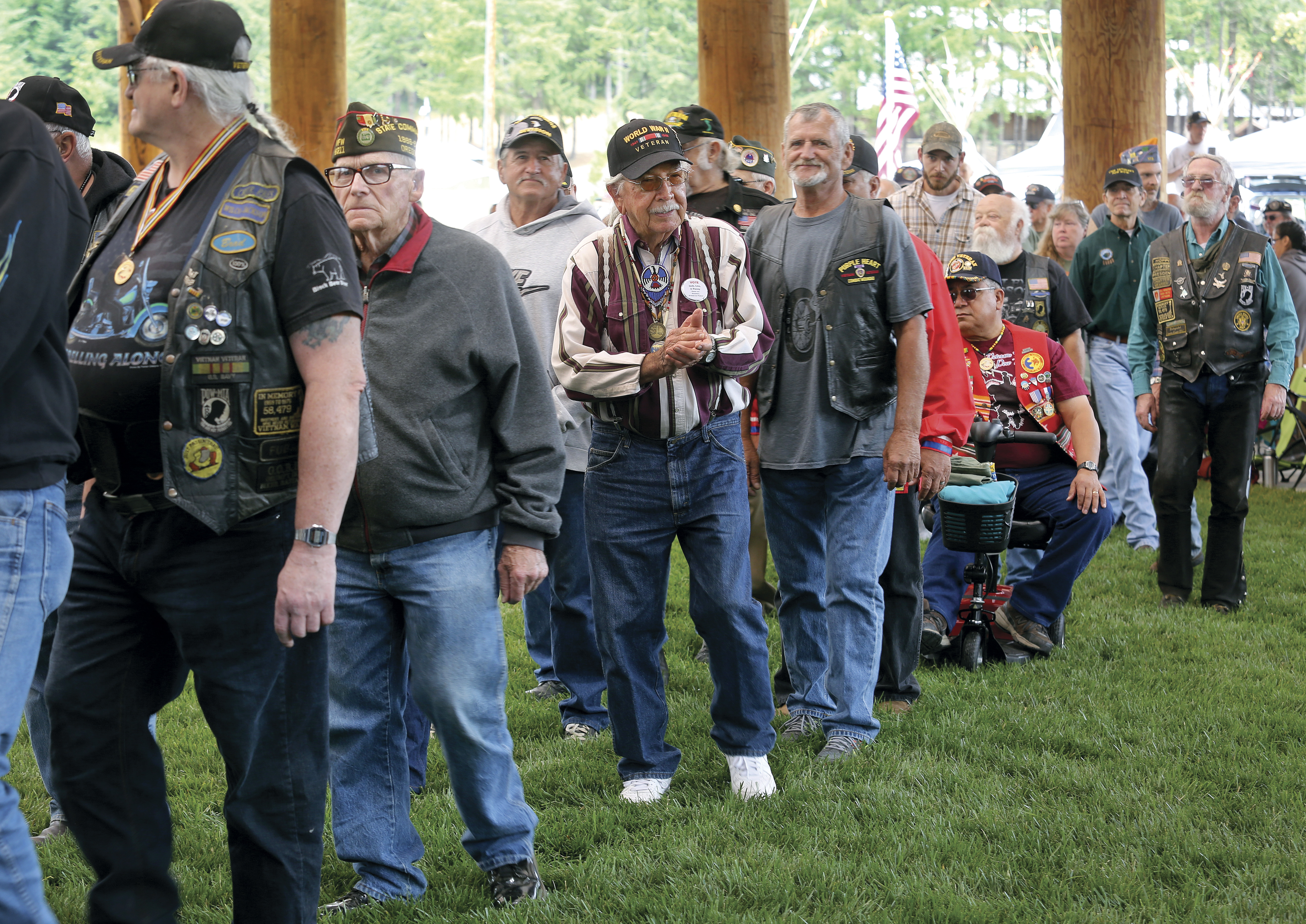 2016 – The fourth annual Veterans Summit: Gathering of Warriors at uyxat Powwow Grounds continued to attract large numbers. Even the rainy weather didn't keep people from turning out to honor Vietnam veterans. They were chosen as the focus for the event as 2016 marked the 50th anniversary of the country's military escalation in that conflict. Every Vietnam veteran who attended received a commemorative eagle pin. "On Friday, I was really worried about how many veterans we would get, but then on Saturday we ended up having a grand entry that had one of the highest turnouts of veterans we have ever had in the circle," Tribal Council Chairman Reyn Leno said. "That was a great turnout."
2011 – Tribal member Jordan Schultz had his moment in the spotlight when he had an opportunity to try out for "American Idol" when the popular show came to the Rose Garden in Portland. Schultz was among 6,000 hopefuls who waited hours in line to try out for the show. The 22-year-old was also a radio producer and host at 750 AM The Game in Portland. Although he ultimately did not advance to the next round of auditions, Schultz left with no regrets. "It was fun," he said. "I had a friend that got through. I know there's options. I'm going to deal with rejection many more times in my life. This wasn't the first and it won't be the last. You can't take it personally."
2006 – Three Elder foster care homes were completed and ready for residents. The Black Bear, Cougar and Elk lodges each had five private rooms, and common areas for cooking, eating, socializing and relaxing. The Elder Foster Care homes were built as a joint project of the Tribe and grants from the U.S. Department of Housing and Urban Development.
2001 – Two Tribal members, Connie Lopez and her sister Carmen Brown, completed the San Diego Rock and Roll Marathon after being inspired by Native American running legend Billy Mills. It was the fourth marathon for Lopez and the first for Brown. "I'm very proud of her," Lopez said. "With this being her first marathon, she did very well." 
1996 – Legends restaurant opened with weekend visitors who gathered for food, fun and celebration. Special prizes were given away all four days of the grand opening and included cash wheel prizes of up to $500, season tickets to the Portland Trail Blazers, Super Bowl tickets, an all-expenses paid trip to the Summer Olympics in Atlanta, and a brand new Chevy Blazer. Legends first opened to Tribal members and their families and included a sit-down lunch of their choice in the restaurant.
1991 – Tribal member Mary Ring was honored for completing a course at the Native American Leadership Institute on Aging in Arlington, Va. She was one of 32 people selected from throughout the United States for the program. She served as the Community Services director for the Klamath Tribe. Some of the subjects studied at the institute included leadership skills development, negotiations, management and federal legislation affecting Native American Elders.
Yesteryears is a look back at Tribal history in five-year increments through the pages of Smoke Signals.