Tribal Government & News
Tribal Council proposes one-year moratorium on disenrollments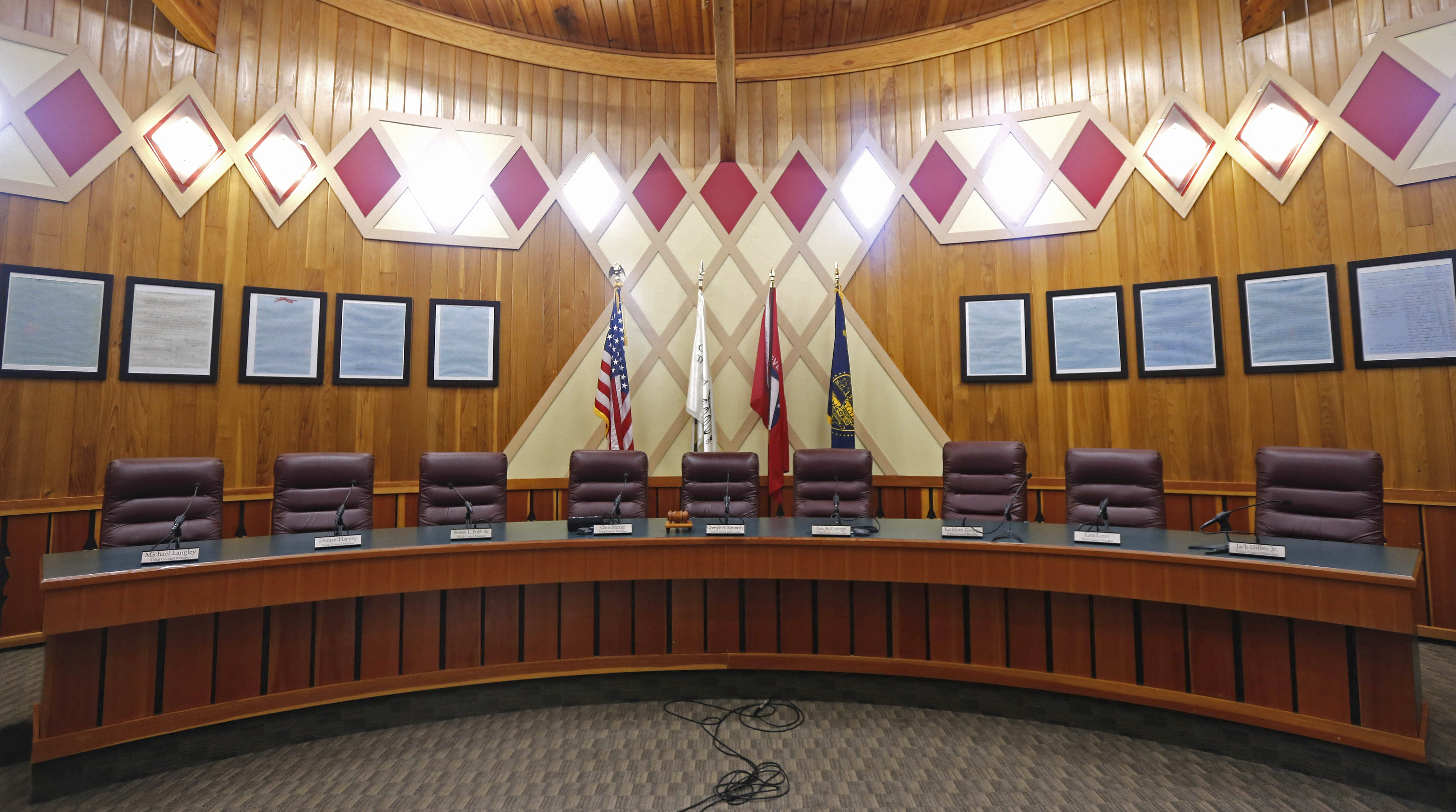 By Dean Rhodes
Smoke Signals editor
Tribal Council sent a proposed amendment to the Enrollment Ordinance that would create a one-year moratorium concerning loss of membership in the Tribe out for a first reading at its Wednesday, June 2, meeting.
The move will require the proposed amendment to be advertised in two editions of Smoke Signals and give Tribal members 30 days to comment.
During the Tuesday, June 1, Legislative Action Committee meeting, Tribal Council member Kathleen George said the proposal is the result of the current enrollment hearings being held by the Tribe.
In October 2019, Tribal Council hired Carefree, Ariz., attorney Robert Lyttle to research Tribal enrollment issues and conduct public meetings. The first meeting was held virtually on Wednesday, May 26, and attracted approximately 130 Tribal members and lasted almost three hours.
The next meetings are scheduled for Thursday, June 10, 17 and 24 with the June 10 and 24 meetings to be held in Grand Ronde with limited in-person attendance as well as Internet accessibility. Tribal Council Chief of Staff Stacia Hernandez said the in-person meetings will have a maximum of 50 people in attendance.
Tribal Council Chairwoman Cheryle A. Kennedy said that the purpose of the four enrollment meetings is to gain input from members and work toward an advisory vote that at least two-thirds of the membership would support. The Tribal Constitution requires any proposed changes to the Constitution be approved by 66.7 percent of those voting.
The proposed disenrollment moratorium will not protect a Tribal member who is found to be dually enrolled in another Tribe, which is in violation of the Tribal Constitution.
In other action, Tribal Council:
Approved applying for two grants from the Bureau of Indian Affairs' Invasive Species Program. Fish & Wildlife Program Manager Kelly Dirksen said the $125,653 grant for the Chankawan conservation property in Marion County would combat Scotch broom and the $25,520 grant for the Rattlesnake Butte conservation property in Lane County would combat Scotch broom and blackberries.
Approved applying for a maximum $200,000 Tribal Wildlife Grant from the U.S. Fish & Wildlife Service that would replant 40 acres of the Chahalpam conservation property in Marion County back to its original riparian hardwood/floodplain forest status.
Approved appointing Denaee Towner to the Housing Grievance Board with a term expiring in March 2024 and re-appointing Kevin Schultz and Dennis Dinsmore to the Grand Ronde Gaming Commission with terms expiring in June 2024;
And approved two timber sales for the Natural Resources Department. The Near North Salvage timber sale would harvest storm-damaged trees on approximately 134 acres and bring in a net revenue of approximately $31,000. The Coal Creek 2021 Right-of-Way timber sale would affect four acres and bring in a net revenue of about $14,000.
Also included in the June 2 Tribal Council packet were authorizations to proceed that approved a cultural significance letter for the Willamette Wildlife Mitigation Program's fiscal year 2023 proposals and approved a services agreement not to exceed $130,000 with the nonprofit Willamette Partnership.
To watch the entire meeting, sign on to the Tribal government's website at www.grandronde.org and click on the Government tab and then Videos.