Culture
Lamprey harvesting season begins June 1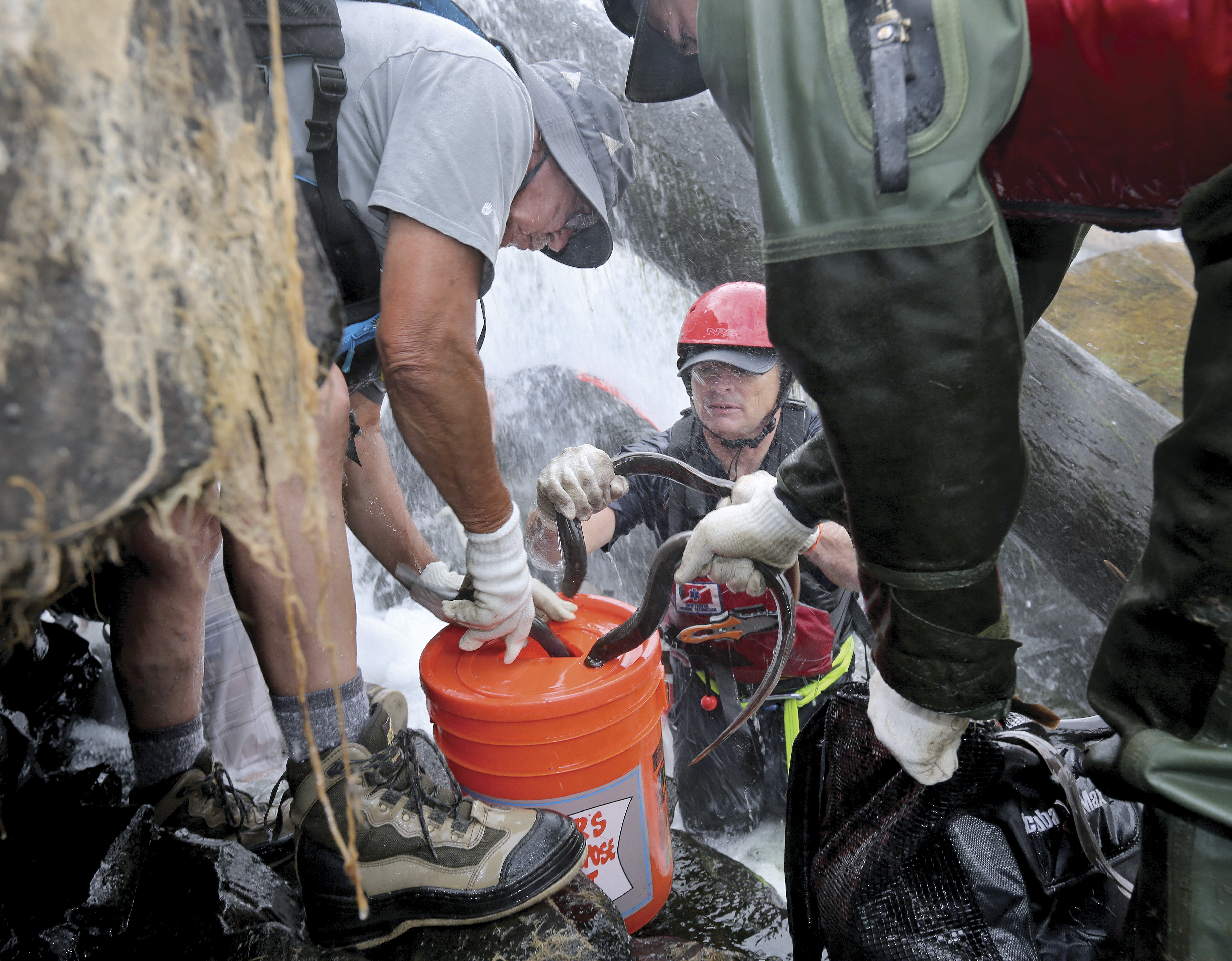 The Oregon Department of Fish & Wildlife has established the Pacific lamprey harvesting season as June 1 through July 31 of this year. Harvesting is allowed Fridays through Mondays from 7 a.m. to 6 p.m. and is not allowed Tuesday through Thursday.
Harvesting is confined to the east side of Willamette Falls and does not include the horseshoe area at the peak of the falls. Harvesters should avoid these areas.
Gear is restricted to hand or hand-powered tools only. A permit is required, but Tribal members are allowed to use their Tribal enrollment card in lieu of a state-issued permit.
In addition, Tribal members may harvest for distribution to other Tribal members as long as it is done free of charge. Commercial sale of lamprey and the use of lamprey as bait in fisheries is prohibited.
A catch must be recorded on a harvest card available from the Tribe's Natural Resources Department or by contacting the Clackamas ODFW office at 17330 S.E. Evelyn St. All harvest cards must be returned by Aug. 31.
Tribal members planning to harvest lamprey should contact Natural Resources to arrange for a packet at 503-879-2424. Due to COVID-19 protocols, an appointment is required to obtain onsite services from Natural Resources.