Tribal Government & News
Yesteryears -- May 1, 2021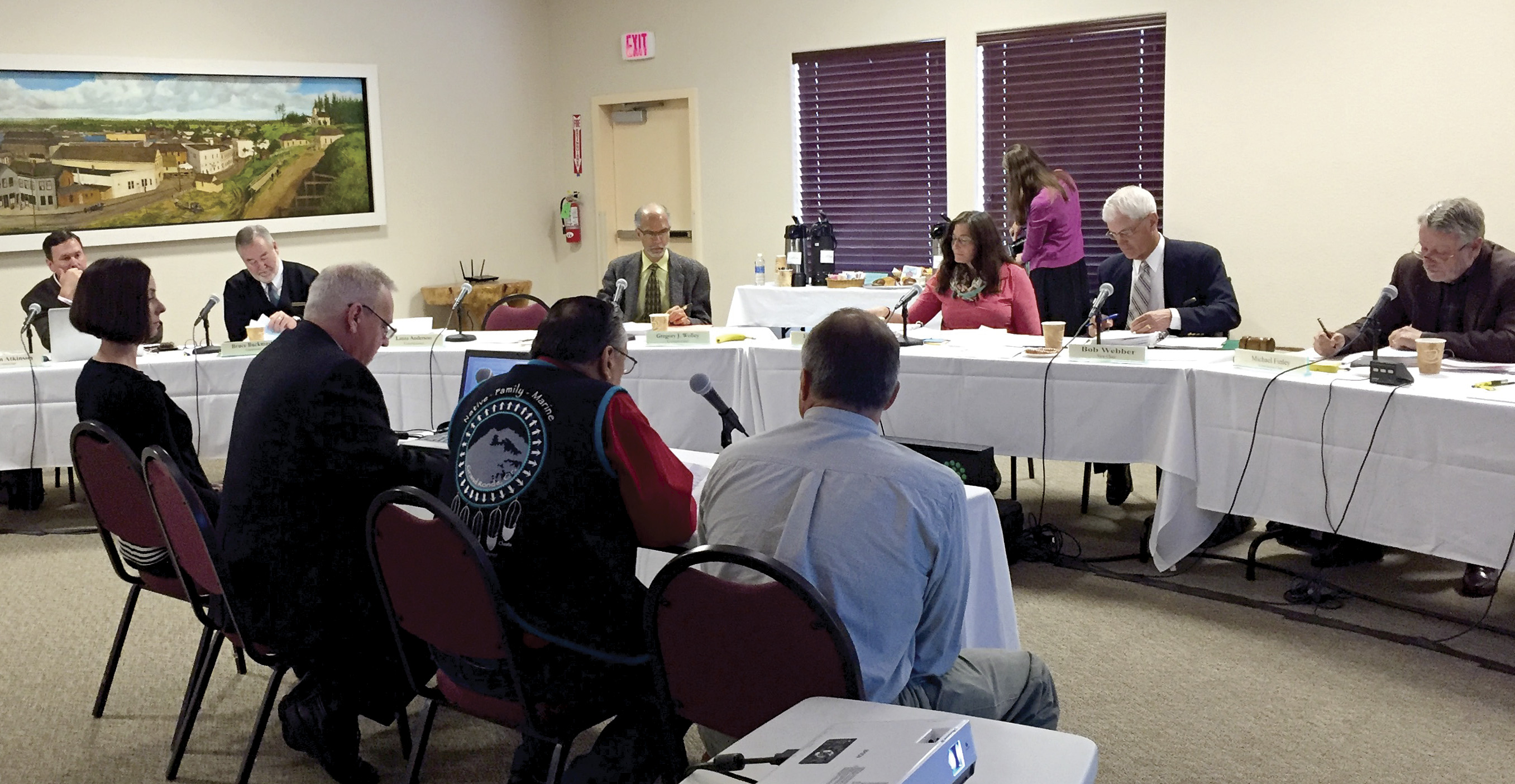 2016 – The Oregon Fish & Wildlife Commission voted to allow ceremonial fishing by members of the Confederated Tribes of Grand Ronde at Willamette Falls, restoring rights lost by the Tribe in the 1980s when it was seeking support for its Reservation Plan. The new rule allowed for the harvest of hatchery spring Chinook salmon and/or hatchery summer steelhead for ceremonial purposes with a limit of no more than 15 fish per year taken by Tribal members.
2011 – A two-day small business conference for Native American entrepreneurs called "Trading at the River" was held at Spirit Mountain Casino. Topics included how to keep Tribal dollars on the Reservation through small, Native-owned businesses, and how to be a catalyst for change in the community by providing jobs for Native people. The conference was sponsored by the Oregon Native American Business and Entrepreneurial Network, which was formed in 1991 as a nonprofit, public benefit corporation by four Tribes, including the Confederated Tribes of Grand Ronde.
2006 – Willamette University repatriated a 2.2-pound fragment of the meteorite Tomanowos after finding it in a supply closet. "I am relieved to return it," Willamette Associate Professor of Anthropology Rebecca Dobkins said. For Tribal members, having a piece of the meteorite returned was a bright moment in a troubling episode. "This piece is home," Tribal Council Chairwoman Cheryle A. Kennedy said. "But it's not a good situation because there has been so much cutting on the meteorite. To me, it's like carving up a body."
2001 – Several representatives from New York's American Museum of Natural History visited Grand Ronde. Tribal Council met with the representatives to confirm details for the Tribe's first visit with the meteorite Tomanowos. They agreed the museum would be closed for all other visitors during the visit and blessings from Tribal members. Tribal Education Department representatives also met with the museum delegation. "What we talked about was the opportunity for local Tribal member students to participate in an internship at the museum in New York," Tribal Education Manager Marion Mercier said.
1996 – Construction information for the new Health & Wellness Center was discussed at a General Council meeting when architect Frank Whalen gave an update on the progress of the new clinic. He expected groundbreaking to begin in August and construction taking approximately one year for the 29,000-square-foot, two-story building budgeted at approximately $3.5 million. Whalen added that future expansion of the building would be easy as all four wings could be expanded depending on the growth in each department.  
1991 – Tribal youth Joe Mercier won the state freestyle wrestling championship in the 9- and 10-year-old division. His regular season record stood at 33-1. By winning the state championship, Mercier qualified for the national tournament in Boise, Idaho.
1986 – Tribal Council Chair Mark Mercier updated the membership about the Tribe's Reservation Plan. "Last month, the BIA requested a draft legislation copy for the BIA in the central office in Washington, D.C., for their review," he said. Tribal Council members also met with the local community, timber and lumber businesses and local government officials. "I cannot stress enough the importance of asking you, the membership, to write (letters) of support to your congressional delegation, (to) let your voice and feelings be heard," Mercier said.
Yesteryears is a look back at Tribal history in five-year increments through the pages of Smoke Signals.