Tribal Government & News
2021 powwows canceled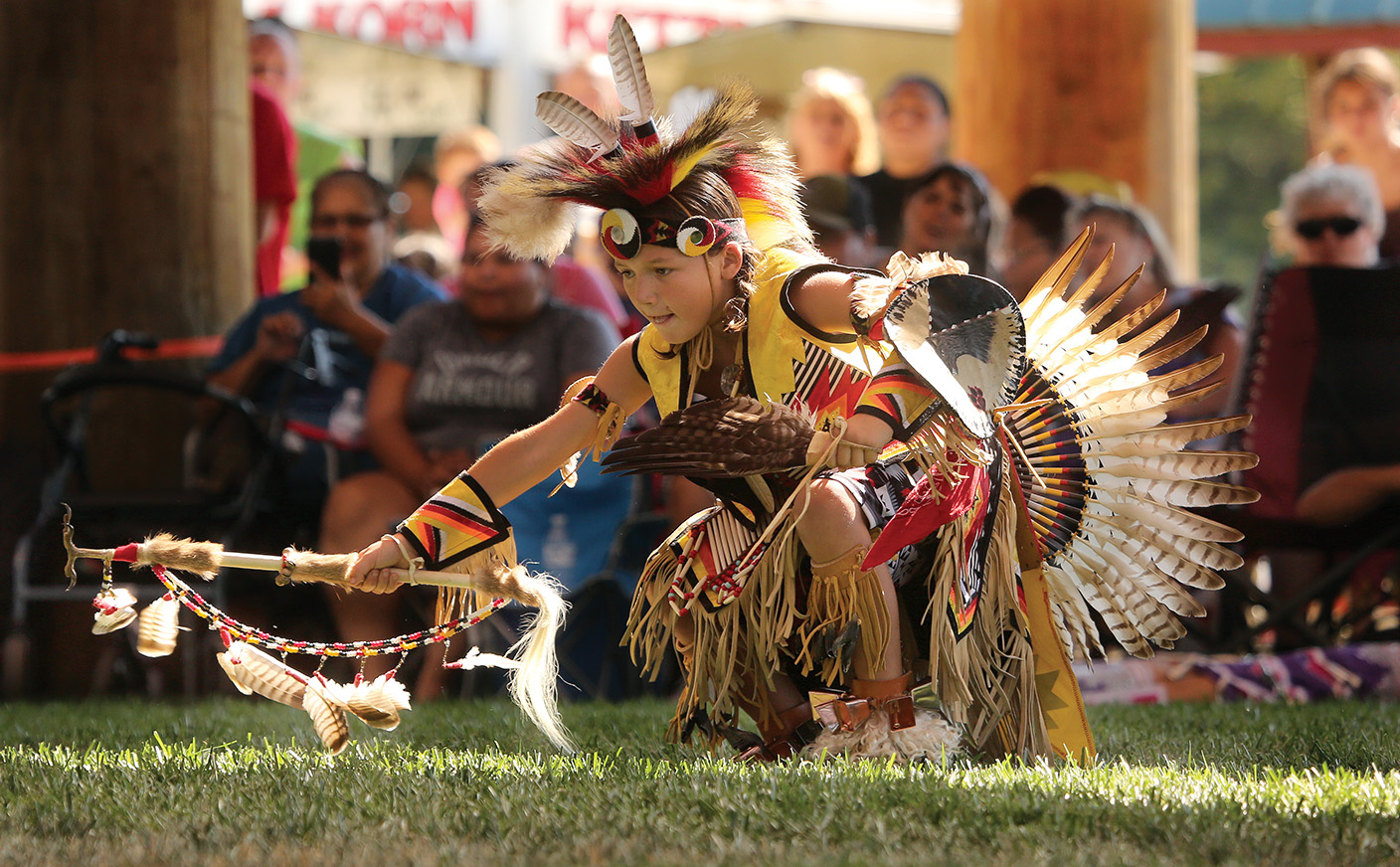 By Dean Rhodes
Smoke Signals editor
For the second year in a row, the Confederated Tribes of Grand Ronde will not be holding its two main powwows – the Marcellus Norwest Memorial Veterans Powwow in July and the annual Contest Powwow in August.
"This was a difficult decision to make and one that we do not take lightly," the Tribe announced on its Facebook page on Monday, April 12. "Over the past year, everyone has made significant progress against COVID-19. However, the ongoing gathering restrictions as well as the lack of time to plan these events if restrictions are lifted led to the decision to cancel."
The two powwows regularly attract hundreds, if not thousands, of visitors to the Grand Ronde area at uyxat Powwow Grounds off Hebo Road.
The Tribal government moved into its third phase of re-opening in March that limits recreational activities to a maximum of 50 people and social distancing guidelines must be followed. The May 31 West Valley Veterans Memorial event is returning in 2021 with a 50-person limit.
"We will miss gathering with everyone at powwow, but we must put the health and well-being of our community, and guests, at the forefront of our actions. We look forward to seeing everyone in 2022," the Facebook statement added.
Reported new cases of COVID-19 in Oregon have been fluctuating between more than 700 to as low as less than 300 recently, according to the Oregon Health Authority.
According to www.grandronde.org, the Tribe has vaccinated more than 13,000 people since the end of December and there were five new active cases detected by the Health & Wellness Clinic as of Monday, April 12.