Tribal Government & News
Yesteryears -- April 1, 2021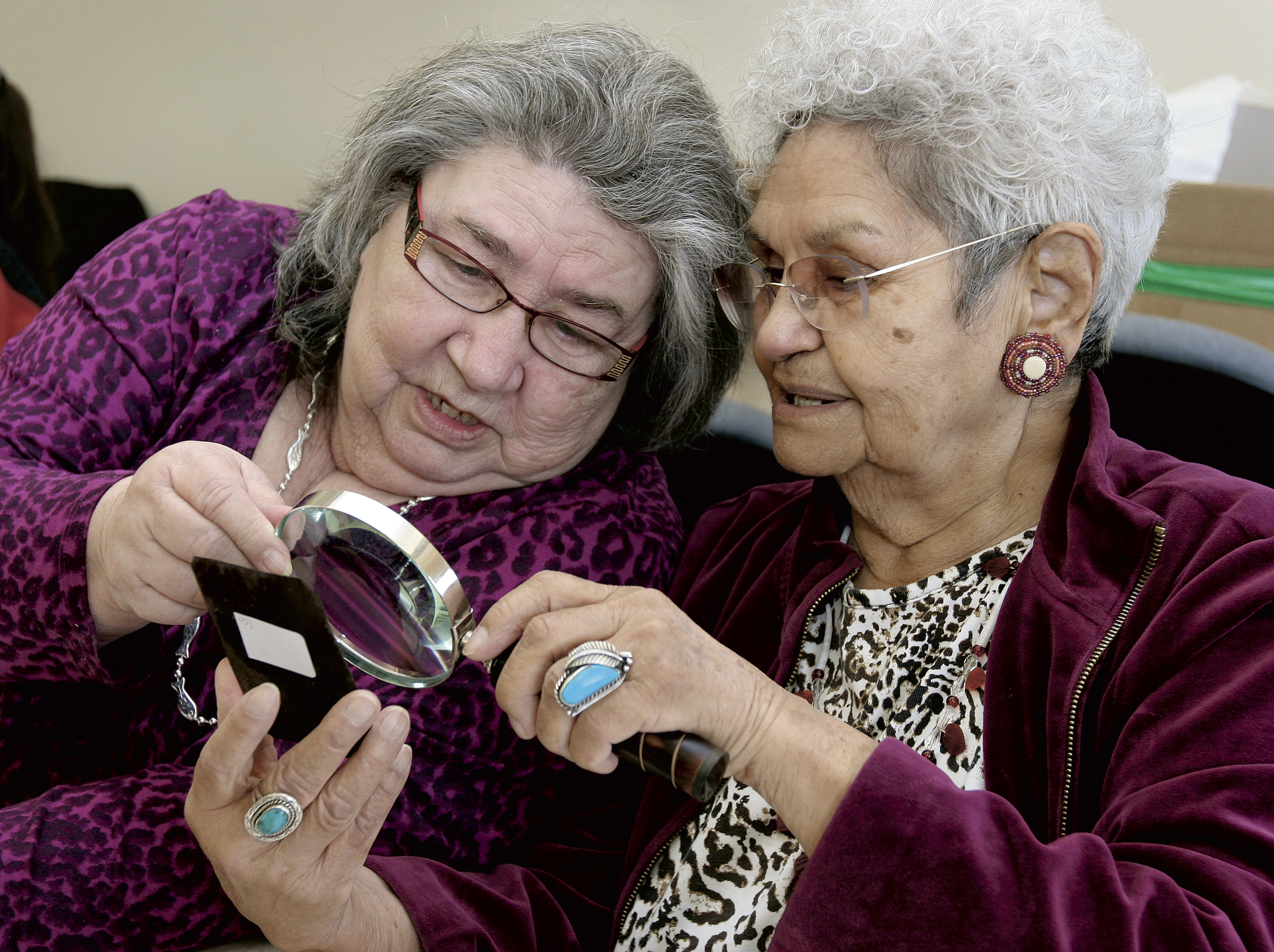 2016 – A Celebration of Life event was held for Tribal Elder Richard Ray, which he was able to attend in person. Fellow Elders decided to host the event before he passed away from terminal cancer. "I'm on a different path," Ray said. During the service, friends and family recalled his youthful adventures, childhood in Willamina and adulthood working for his own logging company. Ray served on the Tribe's Timber and Elders committees.
2011 – The Tribe's Cultural Resources Department hosted a photograph identification session. The department compiled several photos, which were laid out for people to look at and hopefully identify some of the people and items in them. The cache of 150 pieces, including 20 letters and a huge basket, dated back as far as the late 1800s and as recent as the 1950s. Tribal Elder Kathryn Harrison inspected image after image with a magnifying glass. It was the first time she had seen one photo of her oldest brother as a baby. "I just wish the last generation was still around," she said. "Especially the Hudson girls."
2006 – More than 150 Native youth participated in the fourth annual Native Youth Wellness Day at the Tribal gym. The day included motivational speakers, Native American pop music artist Jana, breakout groups, a basketball tournament and a pizza dinner. "I go around to talk about motivating and empowering the youth," Jana said. "I like to spread my message and visiting Grand Ronde has been a great experience."
2001 – Approximately 25 Japanese exchange students who were attending Marylhurst College visited Grand Ronde and toured the Tribal offices. The college students were on a spring break trip studying different cultures and tourism. They performed a traditional Japanese dance in the Tribal Governance Center for Tribal staff and second-grade students from Grand Ronde Elementary School.
1996 – Spirit Mountain Casino's Phase 2 expansion was progressing rapidly, with employees and customers anticipating the addition of 36,500 square feet of new gaming, dining and family entertainment space. Scheduled for completion by July, the new expansion would include the Legends restaurant, a children's attraction, video arcade and expansion of gaming space. The expansion would add between 125 to 150 new employees to the facility, according to David Hargo, vice president of development.
1991 – Tribal Council Chairman Mark Mercier and Tribal Council member Larry Brandon attended a Tribal Leaders Forum in Seattle, Wash. The event included Sen. Daniel Inouye of Hawaii, chairman of the Senate Select Committee on Indian Affairs. Inouye told the group of Tribal leaders that he was genuinely supportive of Native people and was at the meeting to take his "marching orders" from them. Approximately 60 Tribal representatives from Oregon, Washington, Idaho and Alaska attended the event.
Yesteryears is a look back at Tribal history in five-year increments through the pages of Smoke Signals.