Tribal Government & News
Tribal Council OKs contracts to restore conservation properties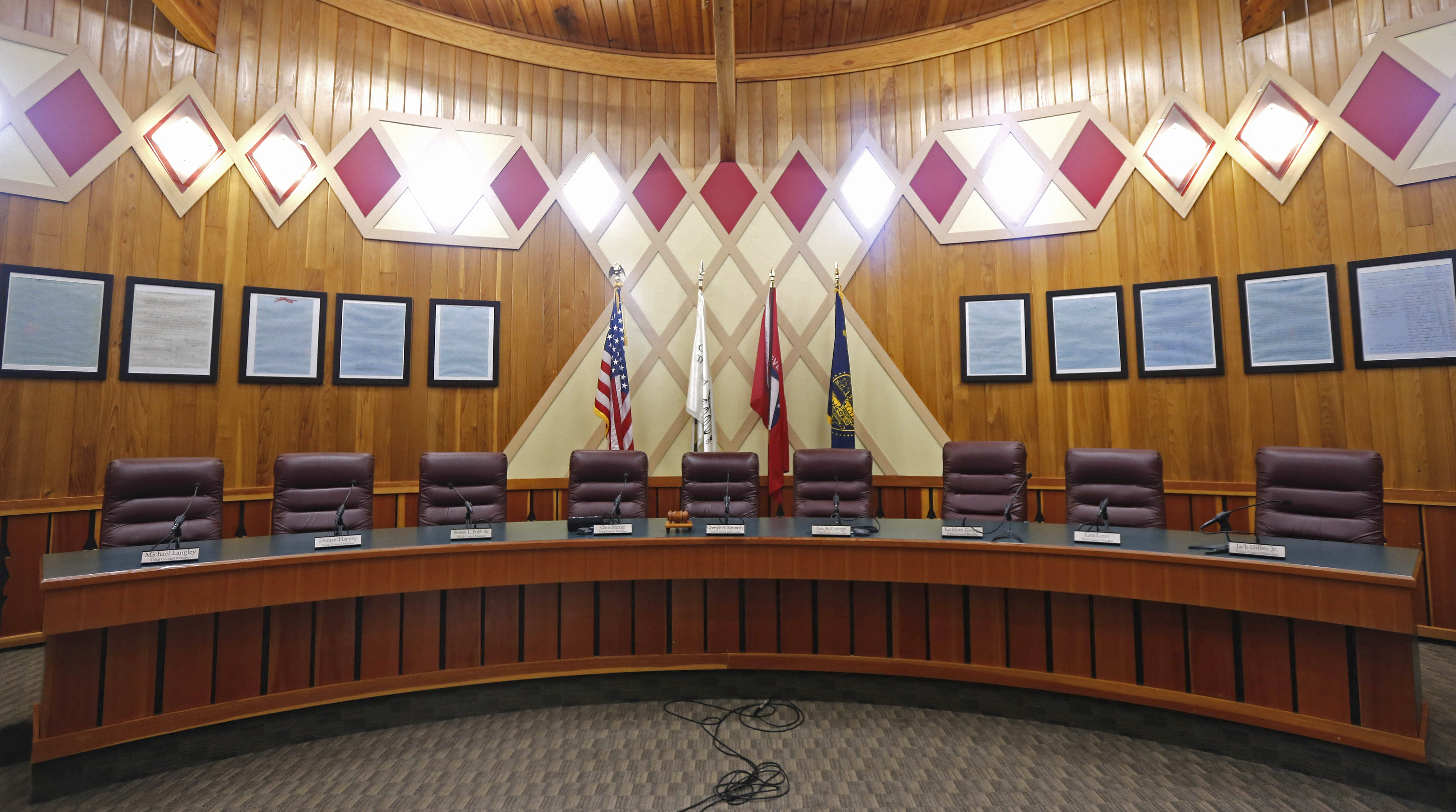 By Dean Rhodes and Danielle Harrison
Smoke Signals staff
Tribal Council approved the Natural Resources Department entering into two contracts that will restore oak habitat and upland prairie habitat, respectively, on two of the Tribe's six conservation properties during it Wednesday, March 24, meeting.
The agreements with the Natural Resources Conservation Service's Environmental Quality Incentives Program involve sharing costs in which the conservation service contributes funds toward implementation of conservation practices and the Tribe provides any remaining resources necessary to complete the projects.
The first contract would help restore oak habitat on 41 acres of the Rattlesnake Butte conservation property northwest of Junction City in Lane County. The Tribe obtained three separate parcels at Rattlesnake Butte in 2012 and 2015 totaling a combined 269.5 acres.
The work at Rattlesnake Butte would improve the forest stand, treat woody residue, and manage brush and plant for wildlife habitat.  The cost-share amount would not exceed $72,000.
The second contract would help restore upland prairie habitat at Noble Oaks, a 667.5-acre conservation property in Polk County obtained by the Tribe in 2019.
The work over 40 acres would include mowing, weed control and conservation cover. The cost-share would not exceed $25,000.
In other action, Tribal Council:
Approved applying to the National Congress of American Indians for a one-year, $84,053 grant that would fund a domestic violence client advocate who would work for the Social Services Department;
Approved applying to the U.S. Department of Justice for two $500,000 grants. The first grant would purchase a replacement police vehicle and fund an additional police officer for five years at the Tribal Police Department. The second grant would fund a Tribal Youth Enhancement & Prevention coordinator in the Social Services Department who would operate a five-year program;
Extended the maturity date on the permanent loan to Spirit Mountain Gaming Incorporated to reflect the seven months that loan payments were suspended due to the pandemic in 2020. The new maturity date would be Aug. 15, 2025;
Approved extending the sunset date of the COVID-19 related coverage in the Workers' Compensation Ordinance from March 31, 2021 to end on the date that the Tribally declared state of emergency expires;
And approved one voluntary relinquishment of membership and OK'd the enrollment of eight individuals into the Tribe because they meet the requirements outlined in the Tribal Constitution and Enrollment Ordinance.
The entire meeting can be viewed by visiting the Tribal government's website at www.grandronde.org and clicking on the Government tab and then Videos.