Tribal Government & News
Yesteryears -- March 1, 2021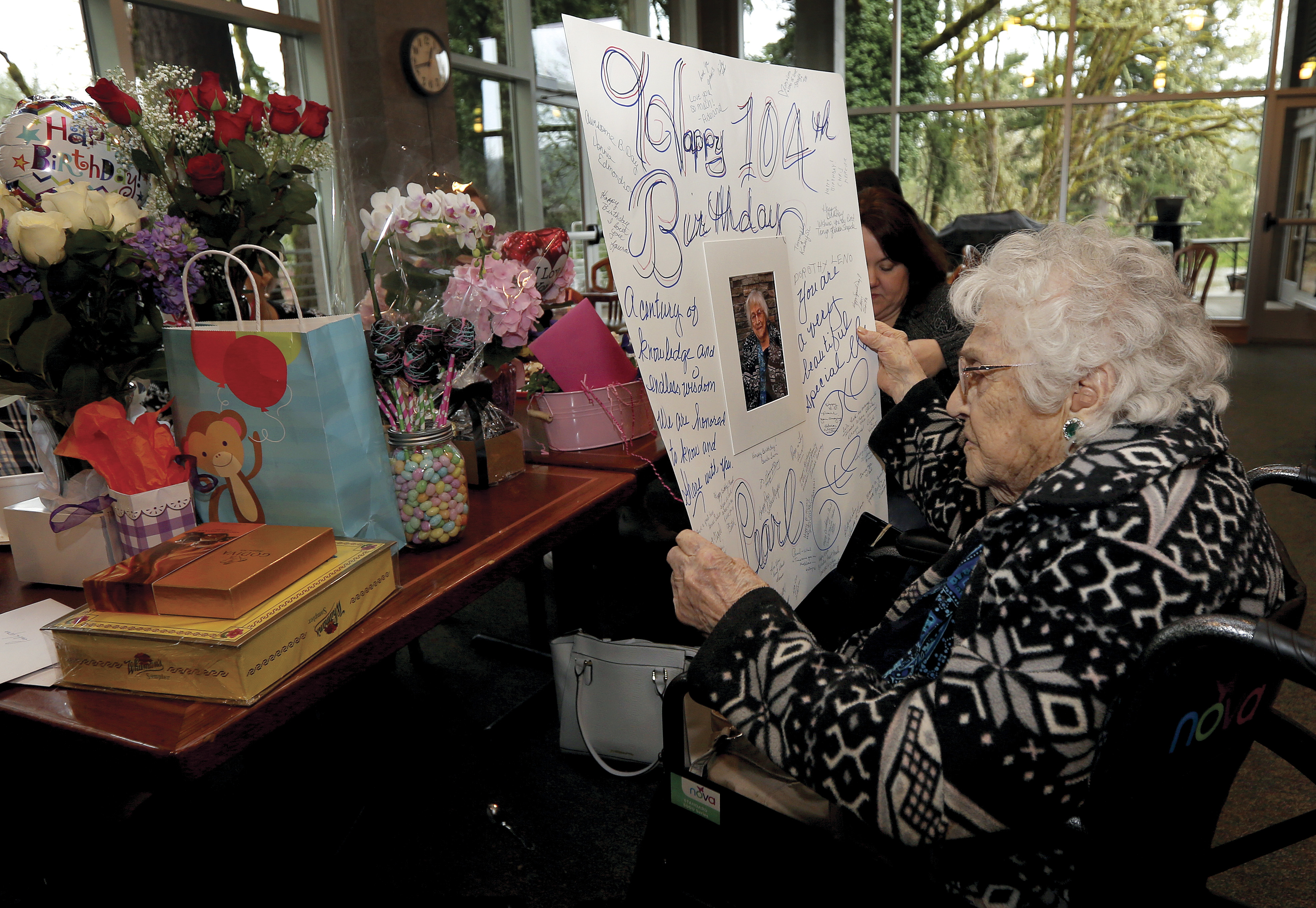 2016 – Tribal Elder and the Tribe's oldest member Pearl Lyon celebrated her 104th birthday at the Elders Activity Center. She lived to 105 years of age, walking on in November 2017. In 2012 at the time of her 100th birthday, she had 37 grandchildren, great-grandchildren and great-great-grandchildren. Her birthday was celebrated every February with a party at the Elders Activity Center.
2011 – Tribal Elder Lottie Child hosted a Celebration of Life during her battle with terminal cancer. Lines formed on both sides of a hospital bed set up in the Tribal gymnasium. Two-and-a-half hours later, Child, who was resting in the bed, was still exchanging greetings and stories, excited about the celebration she insisted upon having while she was still alive. Child worked for many years as a dealer at Spirit Mountain Casino. She said her fondest memories went beyond her hobbies of hunting, fishing, cooking, beading and leather work. "It's all the love I have for my people," she said. "I always wanted to be a part of our people. They're still my family. A lot don't understand what our people are all about."
2006 – The Tribe helped the McCormick and Baxter Superfund site cleanup in Portland Harbor with the planting of more than 10,000 trees and shrubs. "We want to let you know that this site is in the homelands of the Grand Ronde people," Tribal Council Chairwoman Cheryle A. Kennedy said. She added that the Grand Ronde people were "astonished to what degree contamination affected the lands and peoples that lived here."
2001 – A new education building was on the horizon after several years of discussion. "You know, I'd say since 1993 we've been talking about getting a new education building," Education Manager Marion Mercier said. "I'm happy for this." The almost 25,000-square-foot complex would include four buildings and cost approximately $6.8 million. The buildings would include spaces for Youth Education, preschool, a library and gymnasium. 
1996 – Tribal Council voted to approve a Tribal Housing Ordinance to establish the Grand Ronde Tribal Housing Authority that would be charged with the development and implementation of Tribal housing programs to assist members in need of securing safe places to live. "There is a shortage of decent homes in the Tribe's service area at prices and rents that are affordable to many Tribal members. This shortage cannot be alleviated by the private sector," a Smoke Signals article stated.
1991 – Tribal member Shonn Leno won the 2A high school state wrestling championship by defeating opponent Ryan Henry of Dayton 2-0. Leno, a sophomore at Willamina High School, pulled off a victory in the 106-pound weight class by using a reversal technique to defeat his opponent. "At the end of the match I just kept thinking, 'state championship,' " he said.
Yesteryears is a look back at Tribal history in five-year increments through the pages of Smoke Signals.