Health & Education
After weather delays, Tribe resumes COVID-19 vaccination clinics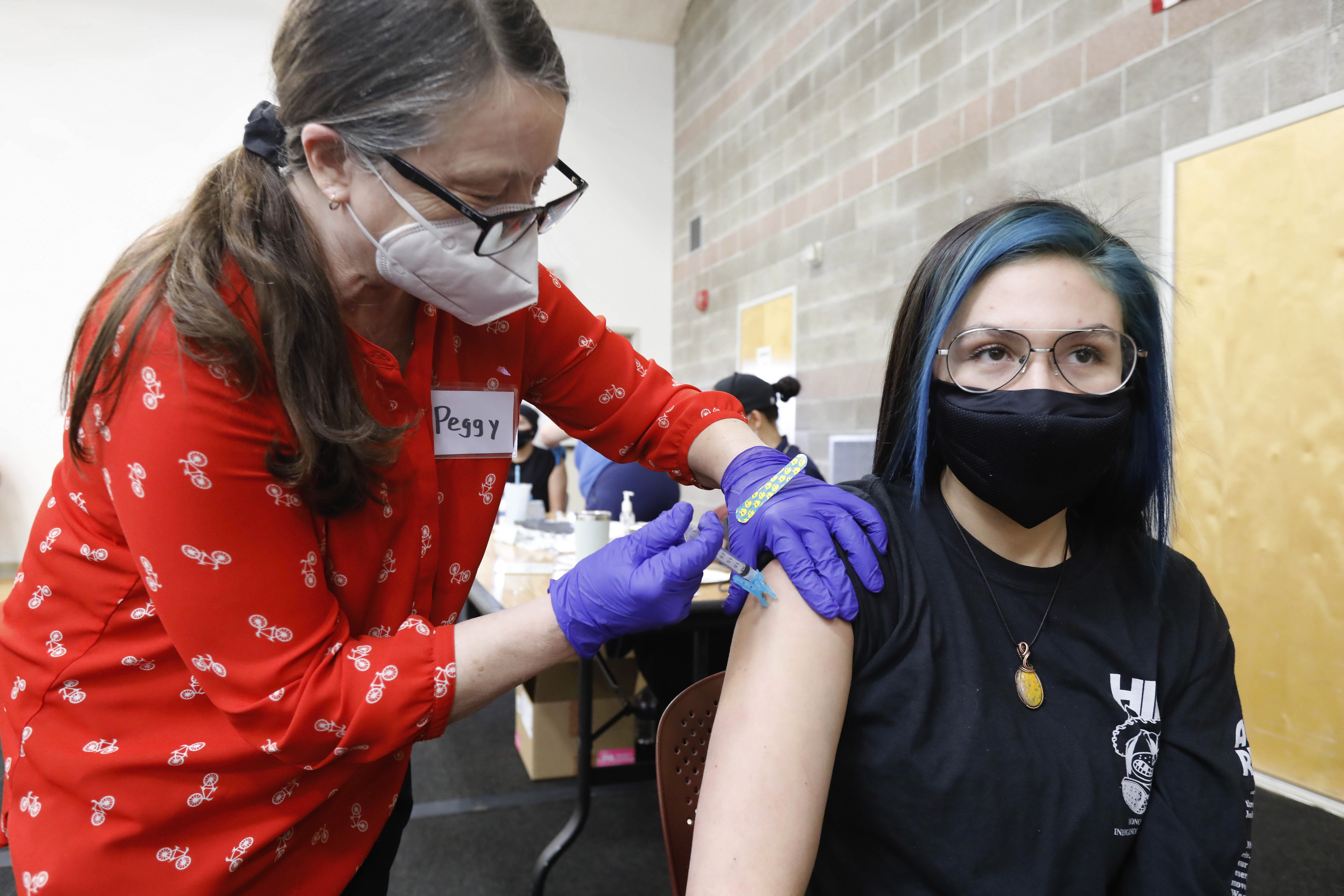 The Tribe's Health & Wellness Center was planning on offering its third COVID-19 Vaccination Clinic on Wednesday, Feb. 17, but frigid temperatures and storms in the southeastern United States grounded flights and disrupted shipping across the country.
Oregon's doses of the Moderna vaccine were stuck in Memphis, Tenn., as of Wednesday, Feb. 17.
State officials were optimistic that the delayed vaccine doses would arrive this week and distribution will get back on schedule. It also could mean that some hospitals, counties and Tribes will receive twice the amount of vaccine doses than they were previously expecting.
Tribal Communications Director Sara Thompson said the Tribe received its backlog of vaccines on Monday, Feb. 22, and the Tribe scheduled its third Vaccination Clinic for Wednesday, Feb. 24. The Feb. 24 clinic, like the other two, filled all of its appointments quickly.
The Tribe offered its first Vaccination Clinic on Feb. 3-4 where it put the vaccine in the arms of 1,636 people. The second clinic was held on Feb. 10 and 750 doses were dispensed.
To date, the Tribe has vaccinated more than 3,700 people with more than 1,400 of them being given to Elders 55 or older.
The Tribe is only offering the Moderna vaccine because it does not have the ultra-cold storage that the Pfizer vaccine requires, Thompson said.