Tribal Government & News
Yesteryears -- Feb. 15, 2021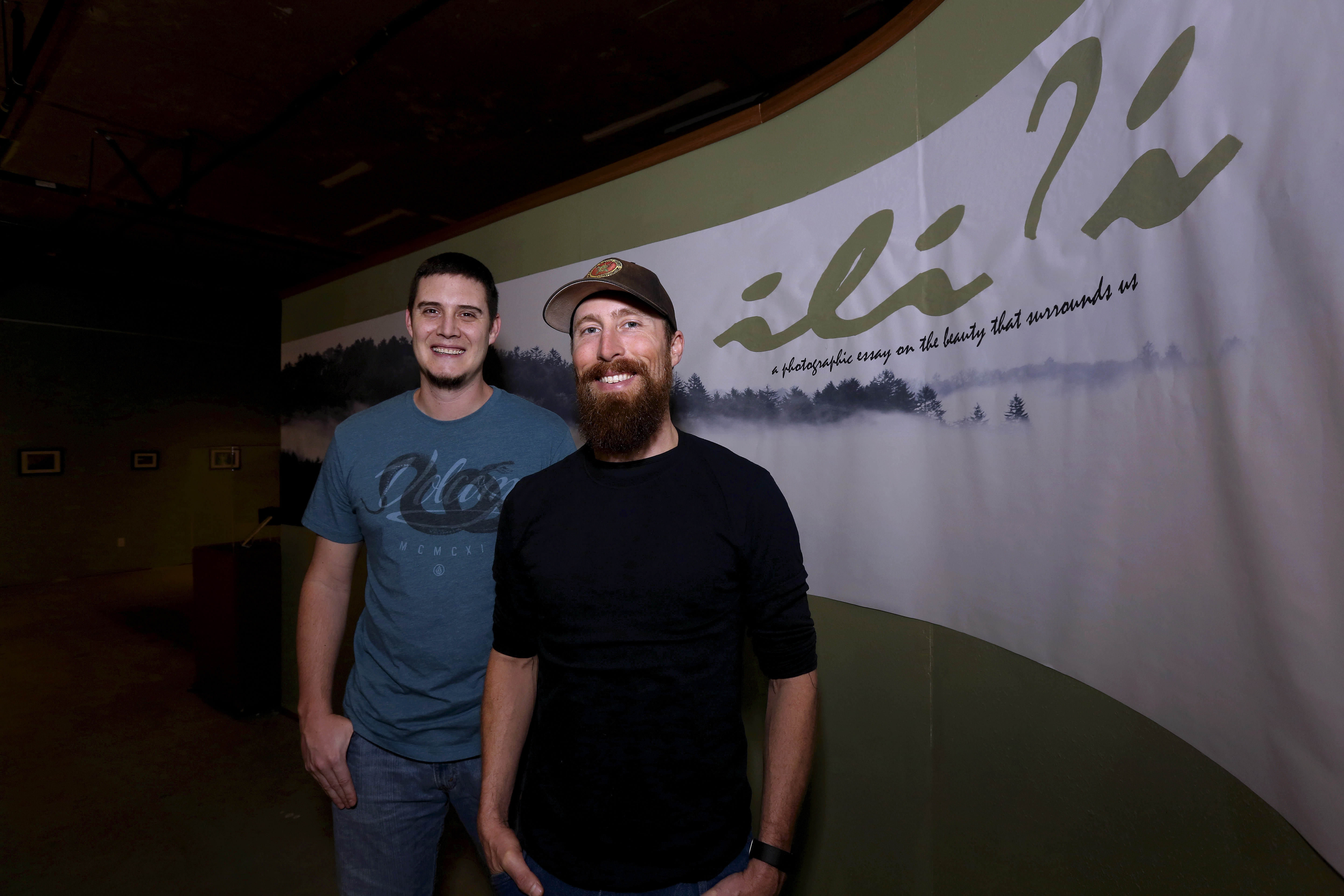 2016 – Tribal Silviculture/Fire Protection Technician Jeremy Ojua and Tribal Silviculture/Fire Protection Supervisor Colby Drake had their photos featured in a new exhibit at Chachalu Tribal Museum & Cultural Center. "I had seen a lot of Jay and Colby's pictures online," exhibit curator and Tribal Artisan Travis Stewart said. "A lot of people who live out here tend to take how beautiful it is out here for granted and these guys have a way of putting it out there for you to see the beauty." The photos featured many images that the two captured during their work outdoors.
2011 – The Confederated Tribes of Grand Ronde filed a lawsuit in U.S. District Court in Washington, D.C., asking that a U.S. Department of the Interior decision to grant the Cowlitz Tribe reservation land near La Center, Wash., be vacated. The Tribe's lawsuit said Grand Ronde is challenging the decision because "the land is not located within the Cowlitz Tribe's aboriginal territory, is not historically or culturally significant to the Cowlitz, and would be taken in trust for a Tribe that was neither 'recognized,' or 'under federal jurisdiction.' "
2006 – Tribal member Jan Reibach's CD release "A New Day" was a finalist for the best New Age album in the fifth annual Independent Music Awards. The awards gave heightened visibility to artists who worked without a major label. Winners were selected from thousands of submissions from around the world, which represented the independent music community. "It is a great honor to be recognized by the IMA," Reibach said. "The CD is really about cultures coming together, the old and the new. After all, music is a gift to all people."
2001 – More than 25 Tribes attended the Affiliated Tribes of the Northwest Indians Winter Conference, including representatives from the Confederated Tribes of Grand Ronde. "Honestly, I've gotten so much good information from all this," Tribal Council member Butch LaBonte said. "And I've had fun, too." In addition to Tribal representatives, several different agencies were on hand, including the Bureau of Indian Affairs, National Congress of American Indians and the Bonneville Power Administration. Tribal Council Chair Kathryn Harrison spoke during a lunch event, offering thanks to Rep. Elizabeth Furse and Sen. Mark O. Hatfield, longtime Tribal allies.
1996 – Tribal Council voted to purchase 12 acres of land adjacent to Spirit Mountain Casino on Highway 18. Tribal Council Chairman Mark Mercier said the council made a decision to purchase the land to keep private developers from acquiring the parcel. "The Tribal Council's concern was if anyone else were to purchase it, there would be no control over what could be built there," he said.
1991 – Tribal member Shonn Leno was off to a good start in wrestling after winning third place in the Pacific Open Tournament held in Forest Grove. There were approximately 350 to 400 other wrestlers in his bracket. Leno was a sophomore at Willamina High School and ranked second in the state at 106 pounds.
Yesteryears is a look back at Tribal history in five-year increments through the pages of Smoke Signals.