Tribal Government & News
Tribal Police Chief concerned about ramifications of drug decriminalization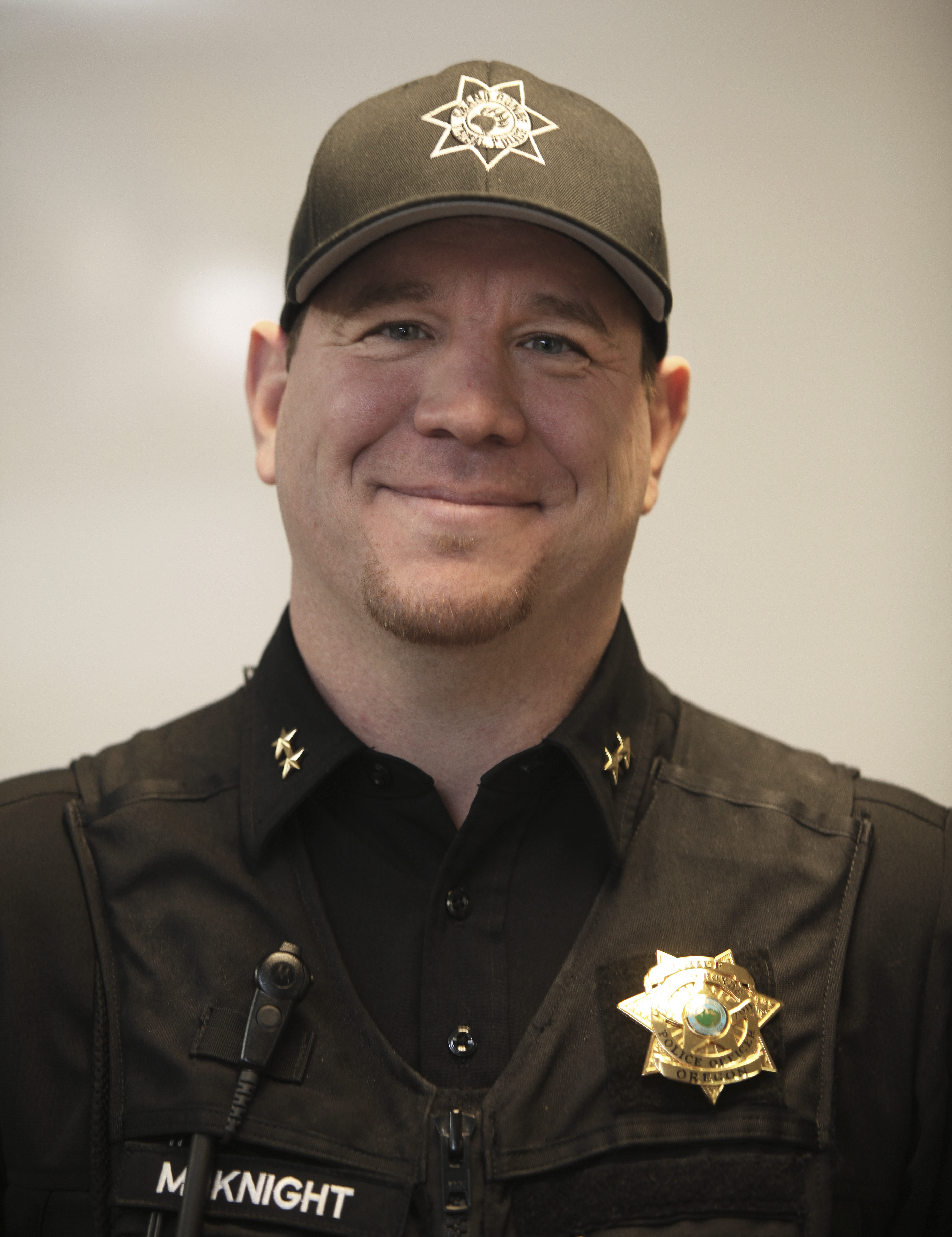 By Danielle Harrison
Smoke Signals staff writer
  In November, Oregon became the first state in the nation to decriminalize drug possession after voters overwhelmingly approved Measure 110 with 58.5 percent supporting the proposal.
The new law, which took effect on Feb. 1, changes personal possession of drugs such as cocaine, heroin, oxycodone and methamphetamines to a civil fine of $100 instead of having a criminal penalty with fines up to $6,250 and potential jail time of up to one year.
Additionally, those who are fined under the new law can have the fine waived if they agree to complete a health assessment. Drug manufacturing and selling remain illegal activities.
Grand Ronde Tribal Police Chief Jake McKnight said he has concerns about implementation of Measure 110 locally. He said that since November, Tribal officers have been treating drug possession as a civil violation after being advised to do so by attorneys for the state.
"Our caseload numbers have more than doubled from the period from November through January," McKnight said. "I can't think of a specific reason other than this new law. This is a huge jump for a small department. I believe the general public knows they can get away with it now and pay less than for a speeding ticket."
Total case numbers for November through January were 300, compared with 131 and 124 in the two previous years.
McKnight said that it isn't the act of doing drugs that bothers him, but the illegal activity that often accompanies it.
"The problem I have is there is always a trickle-down effect, not only in the way the drugs are made, but the way it is distributed to the user," he said. "Also, maybe the user doesn't have much money, so they are stealing to support their habit. All of that is a huge issue and it doesn't go away by just shifting money to rehab centers. Those who are around drug users know that they are really the only ones who can help themselves. If they really want treatment, they'll usually be successful at it. If they are mandated to go, it usually doesn't work."
 Measure supporters say it will establish a more health-based and effective approach to drug addiction in Oregon by shifting the response from criminalization to treatment and recovery, and using marijuana sales taxes to finance treatment centers.
In an interview with Oregon Public Broadcasting, Outside in Harm Reduction Specialist and Measure 110 petitioner Haven Wheelock said she was proud of Oregon voters for their willingness to try something new.
"I'm excited to be a model for other places to show that we don't have to harm people for being sick," she said.  
 While McKnight agrees that marijuana tax revenues should go to treatment centers, he doesn't feel the Tribe will benefit from this aspect.
"I think we should have been more involved in the process," he said. "I feel like this law passed in Oregon, but not on my Reservation. We won't see the benefits. I don't think people realize just how much drugs will be legal to possess now."
McKnight noted that up to 40 oxycodone pills is now considered personal use possession and only subject to the $100 fine.
"Also, if someone calls our department because they found meth in their teenager's room, there is nothing I can do about it now," he said. "I actually have to observe the violation occurring."  
Additionally, those who ignore paying the $100 fine are not subject to any additional penalties, such as sending the bill to collections, while something as simple as an overdue utility bill can still be sent.
"There is really no accountability," McKnight said. "I think this is a case of putting the cart before the horse. There should have been more preparation and a treatment model created before the law was passed. Also, say your teenager gets caught with drugs. You'd never find out unless they told you because no one is contacting DHS (Department of Human Services) due to possession being only a civil violation. At least with a speeding ticket, you are going to find out because your insurance will increase."
According to an analysis by the Oregon Criminal Justice Commission, the state has some of the highest rates of substance abuse in the nation, but also is among the worst for access to drug treatment services. Measure 110 requires that 15 additional treatment centers be operational by October.     
Currently, McKnight said he is exploring ways to give the new law more teeth if Tribal members are caught in possession on Tribal land.
"We don't have a criminal court, but we are looking at ways to use our Public Safety Ordinance to make Tribal members accountable, perhaps by increasing the fine amount or having a wellness court. That is the end goal."
Grand Ronde Tribal Court has jurisdiction over civil actions, but not criminal cases, which are adjudicated through Polk or Yamhill circuit courts because the community is located in both counties.  
"I just want to get it out to the public to look at this law more carefully," McKnight said. "I'm not sure what the right way is, but feel that the state should have been more prepared."
Measure requires oversight
council, recovery services
In addition to drug decriminalization, Measure 110 also requires the Oregon Health Authority create a fund for treatment and recovery services financed with marijuana taxes. Those are expected to cover the cost of 15 treatment centers with wraparound services. Until they are created, a temporary 24/7 phone hotline has been set up by partnering with Lines for Life, a suicide prevention nonprofit.
Lastly, the Health Authority also was required to form an Oversight and Accountability Council by Feb. 1 to implement a plan to establish treatment centers and administer funds. Almost 200 applied to serve on the council, with 21 selected, including Tribal Council Chairwoman Cheryle A. Kennedy.
Kennedy has decades of experience in the health care field and served as the Tribe's first health administrator, starting the Health & Wellness Department shortly after 1983's Restoration. In addition, she served as executive director of the Northwest Portland Area Indian Health Board and is the Tribe's longtime representative on the Oregon Legislative Commission on Indian Services. Kennedy also co-chaired the Oregon Behavioral Health Justice Reinvestment Steering Committee.
"As a Tribal Leader, I have dedicated my life's work to the health and well-being of our people," she said. "I hope that my service on the state's Oversight and Accountability Council can bring insight into how historical trauma, poverty, discrimination and racism can contribute to the increased risk of addiction among Native Americans."
McKnight said he feels that having Kennedy on the oversight council will be beneficial, although he laments that the Tribe was not involved sooner in the process.
"I feel we should have been involved more and I expressed my feelings about this," he said.
Oregon Health Authority Director Pat Allen said he sought applicants for the council who represented diverse populations. In addition to Kennedy, the second Tribal representative is Warm Springs Tribal Health and Human Services Manager Caroline Martinez Cruz.
"We found 21 highly qualified, experienced individuals who truly represent the diverse populations who will benefit the most from the passing of this act," Allen said.
For more information about Measure 110, visit oregon.gov/oha/HSD/AMH/Pages/Measure110.aspx.