Tribal Government & News
Yesteryears -- Feb. 1, 2021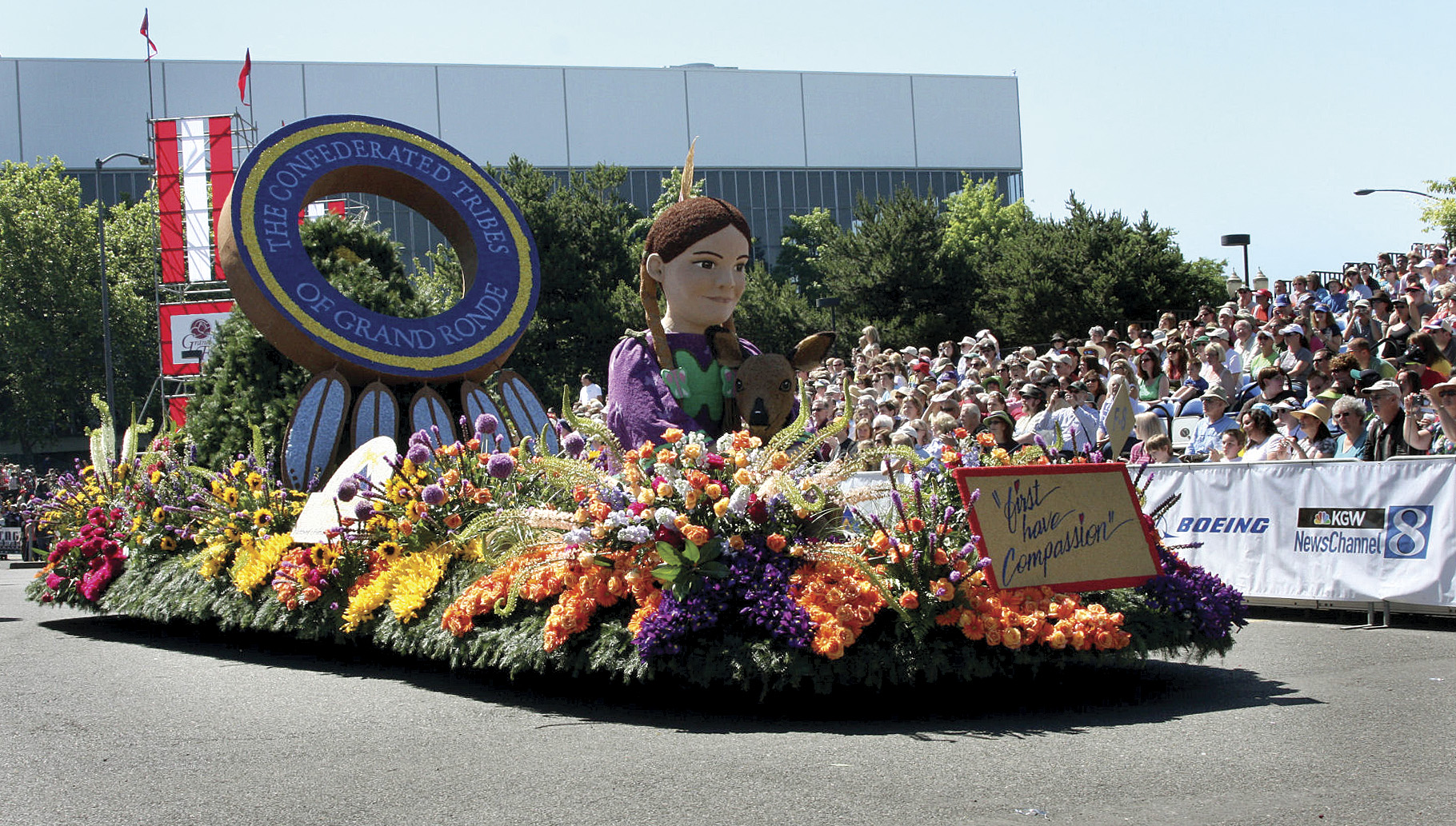 2016 – Former Social Services Department Manager David Fullerton became the Tribal government's new general manager after an employment agreement was approved during a Tribal Council meeting. Fullerton began working for the Tribe in 2001 as an Indian Child Welfare caseworker. He managed the Social Services Department from December 2001 through late August 2015 when he was tapped to serve as interim general manager.
2011 – Spirit Mountain Casino was named the new official sponsor of the Portland Rose Festival Grand Floral Parade. The casino and Portland Rose Festival Foundation signed a three-year deal, according to casino spokesman Greg Fritz. "The Tribe has ancestral ties to Portland," Fritz said. "The Tribal board felt this was an important event that deserved support."
2006 – The Grand Ronde Tribal Library was expanding and would soon be at capacity. Tribal Librarian Marion Mercier said that circulation had jumped from 884 to 3,025 items in one year. She noted one of the drivers of increased library usage was the Internet connection available to the public on library computers. Additionally, Mercier hosted programs that included weaving, a poetry recital, book club, summer reading incentive program, Native authors exhibit and Native storytelling.
2001 – Spirit Mountain Community Fund awarded the Oregon Zoo Foundation a $20,000 grant to fund the Birds of Prey outreach program. It was the second year the fund had provided support for the zoo's environmental education program that introduced predatory birds to 15,000 Willamette Valley students in Polk, Marion and Yamhill counties. "This grant will help the zoo serve children from rural communities throughout the Willamette Valley," Community Fund Administrator Angela Ellis said.
1996 – The Confederated Tribes of Grand Ronde and Spirit Mountain Casino donated financial offerings left at the statue of Martha Jane Sands, located just inside the casino entrance, to local Head Start programs to assist in the education and development of children in need. Offerings to Sands totaled approximately $1,500, which the casino matched. Donations began appearing at the bronze statue shortly after the casino opened in 1995.
1991 – Tribal member Todd Dean Galindo, 20, of Yakima joined fellow Army soldiers in Iraq for the task of driving out Iraqi President Saddam Hussein and his Republican Guard forces from Kuwait. Galindo's tank unit was stationed in Saudi Arabia 18 miles from Kuwait's border where Hussein's army had invaded several months before.
Yesteryears is a look back at Tribal history in five-year increments through the pages of Smoke Signals.