Tribal Government & News
Yesteryears -- Jan. 15, 2021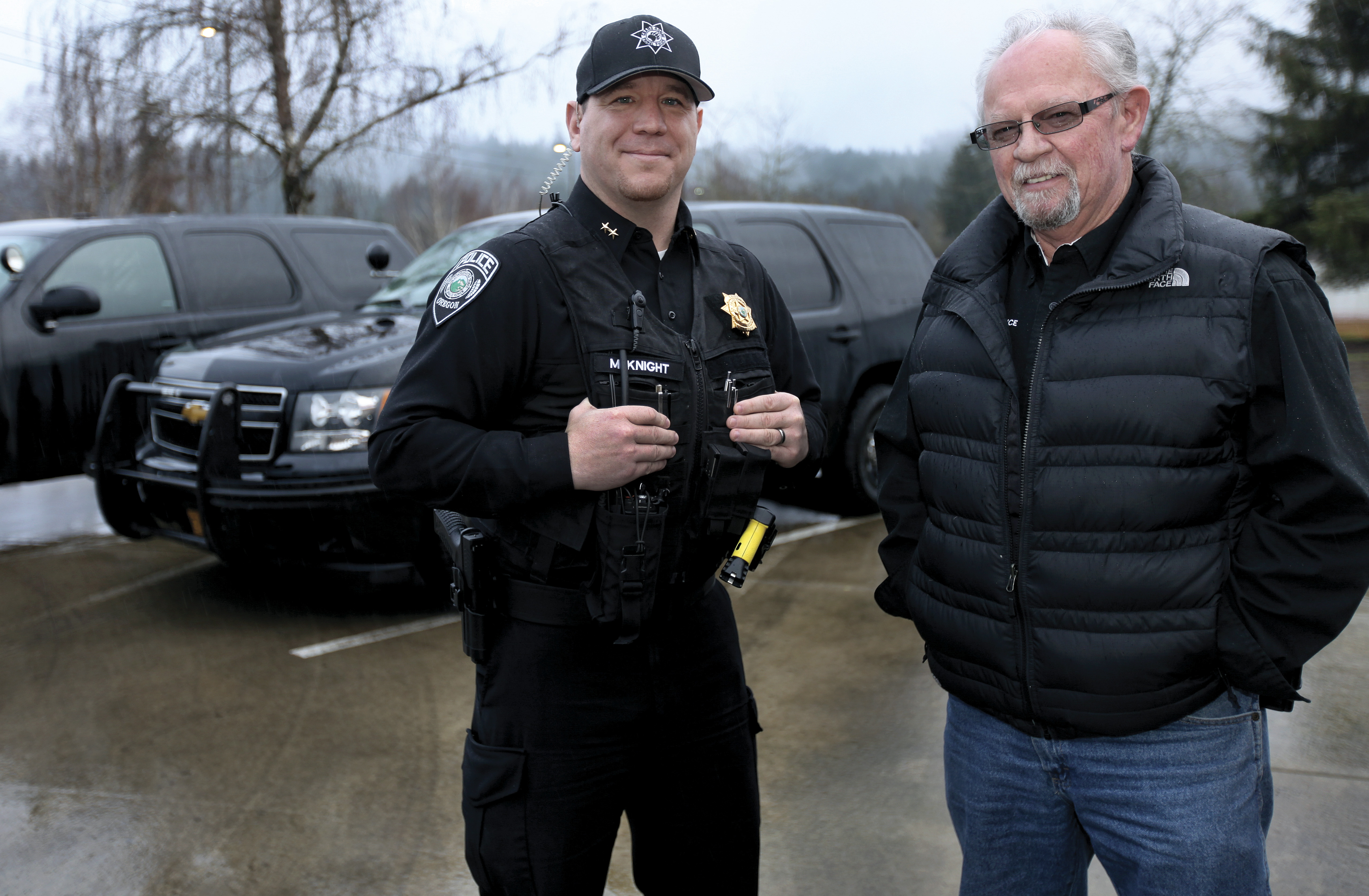 2016 – Tribal member and Grand Ronde Police Department Sgt. Jake McKnight was tapped to take over as police chief for retiring chief and Tribal Elder Al LaChance. McKnight was hired as the Tribe's first police officer after graduating from the Oregon Public Safety Academy in 2011. Additionally, a Tribal Security Department was created to bring security services in-house.
2011 – The Salem-Keizer School Board voted to name its new elementary school after the Kalapuya Tribes of the Willamette Valley, making it the first Salem-Keizer school building name in honor of Oregon's Native American culture. The Kalapuya Tribe is one of the five principal Tribes of the Confederated Tribes of Grand Ronde. Salem-Keizer School Board members acknowledged during the meeting that the Kalapuya peoples had a long history in Oregon.
2006 – An icon of the American Indian Movement visited Grand Ronde and talked to Tribal members about the importance of knowing their history. Robert Robindeau was one of four men indicted in a firefight that resulted in the deaths of two FBI agents on the Pine Ridge Reservation in South Dakota. He was acquitted on the grounds of self-defense. He spoke about the history of the American Indian Movement, which began during the civil rights era in the 1960s. "We, too, thought it was time to stand up and lend a voice to the oppression we were feeling," Robindeau said.
2001 – The Confederated Tribes of Grand Ronde hosted the American Indian/Alaska Native Leadership Academy at Spirit Mountain Casino. Willamina High School Native American Club President Teresa Henry provided the welcome for participants, which included 96 youths from Portland, Salem and Willamina. Grand Ronde Tribal Elder Ila Dowd gave the invocation and the Eagle Beak Singers provided music.
1996 – Spirit Mountain Casino was preparing for a phase two expansion that would include a steak house and lounge, banquet and meetings rooms, children's play area, video arcade, RV park and expansion of its gaming space. The development would add approximately 36,000 square feet to the existing building and the RV development was expected to feature up to 150 spaces.
1991 – The Grand Ronde senior meal site was completed, giving Tribal Elders a place to gather and enjoy a hot lunch together Tuesday through Thursday. The meal site was built by maintenance crew member Greg Leno, Tribal Elder Russ Leno and others. 
Yesteryears is a look back at Tribal history in five-year increments through the pages of Smoke Signals.