Tribal Government & News
Tribal Council adds 21 more names to Restoration Roll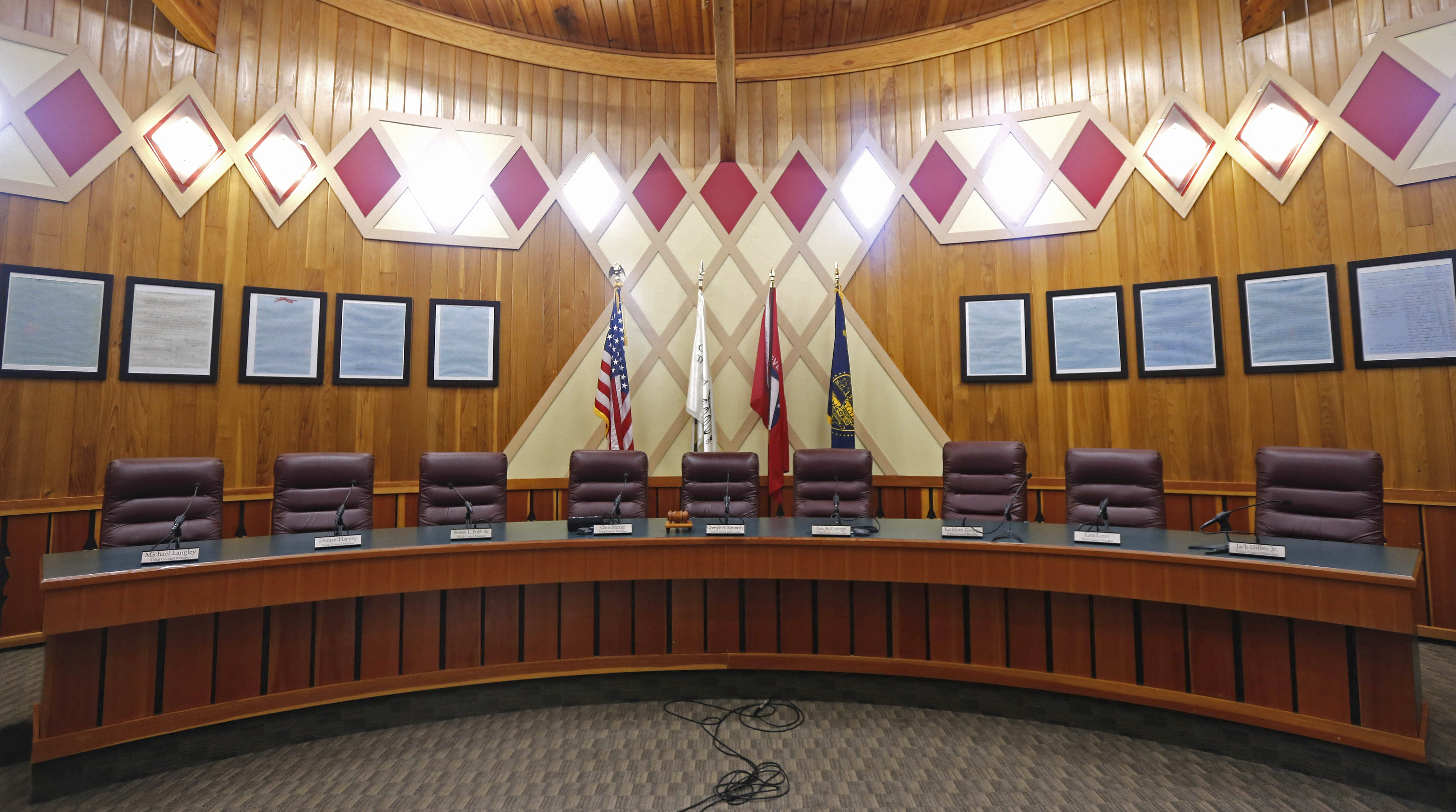 By Dean Rhodes
Smoke Signals editor
Tribal Council continued adding Tribal member names to the Restoration Roll by approving 21 new ones during its Wednesday, Jan. 13, meeting held in the Tribal Council Conference Room.
The 21 names added brings the number of Tribal members who have been added to the historically important roll since 2019 to 352. In 2019, Tribal Council added 204 names and added 127 names in 2020.
The Restoration Roll was the first roll compiled of Grand Ronde Tribal members after Nov. 22, 1983. However, because the membership had become so dispersed during the 29 years after 1954's Termination, all those who should have been included could not be identified at the time or were unaware that they should have had their names on the roll.
The current process, which requires Tribal members apply to Member Services for addition to the Restoration Roll, allows a Tribal member who was living on Aug. 13, 1954 – date of congressional approval of the Western Oregon Indian Termination Act -- and born to a member of the Confederated Tribes of Grand Ronde to be added.
In November 2018, Tribal Council approved a resolution that established criteria for consistently applying the phrase "entitled to be on the membership roll of the Tribe on Aug. 13, 1954" as meaning that the person was entitled to be on the roll if that person was alive on that date and born to a Tribal member.
The 21 new names now move forward to the Department of the Interior for approval.
The Tribal Council meeting was held in the conference room because workers are installing new technology in the Tribal Council Chambers that will allow more remote interaction with the membership.
In other action, Tribal Council:
Approved amendments to the Tribal Employment Rights Ordinance that restrict a TERO commissioner's access to records if that same commissioner is bidding on a project and requires TERO workers on construction projects work the same hours as non-TERO workers. Tribal Staff Attorney Brooks Wakeland said during the Tuesday, Jan. 12, Legislative Action Committee meeting that no comments were received from the membership regarding the amendments.
Approved amendments to the Workers Compensation Ordinance that provide protections to Tribal employees who contract COVID-19 while on the job. The amendments were originally adopted on an emergency basis in May 2020. Wakeland said the amendments expire at the end of March and Tribal Council might want to extend them at that time.
And approved two blood quantum corrections.
To watch the entire meeting, visit the Tribal government's website at www.grandronde.org and click on the Government tab and then Videos.