Tribal Government & News
Tribal Council OKs contract to design new language building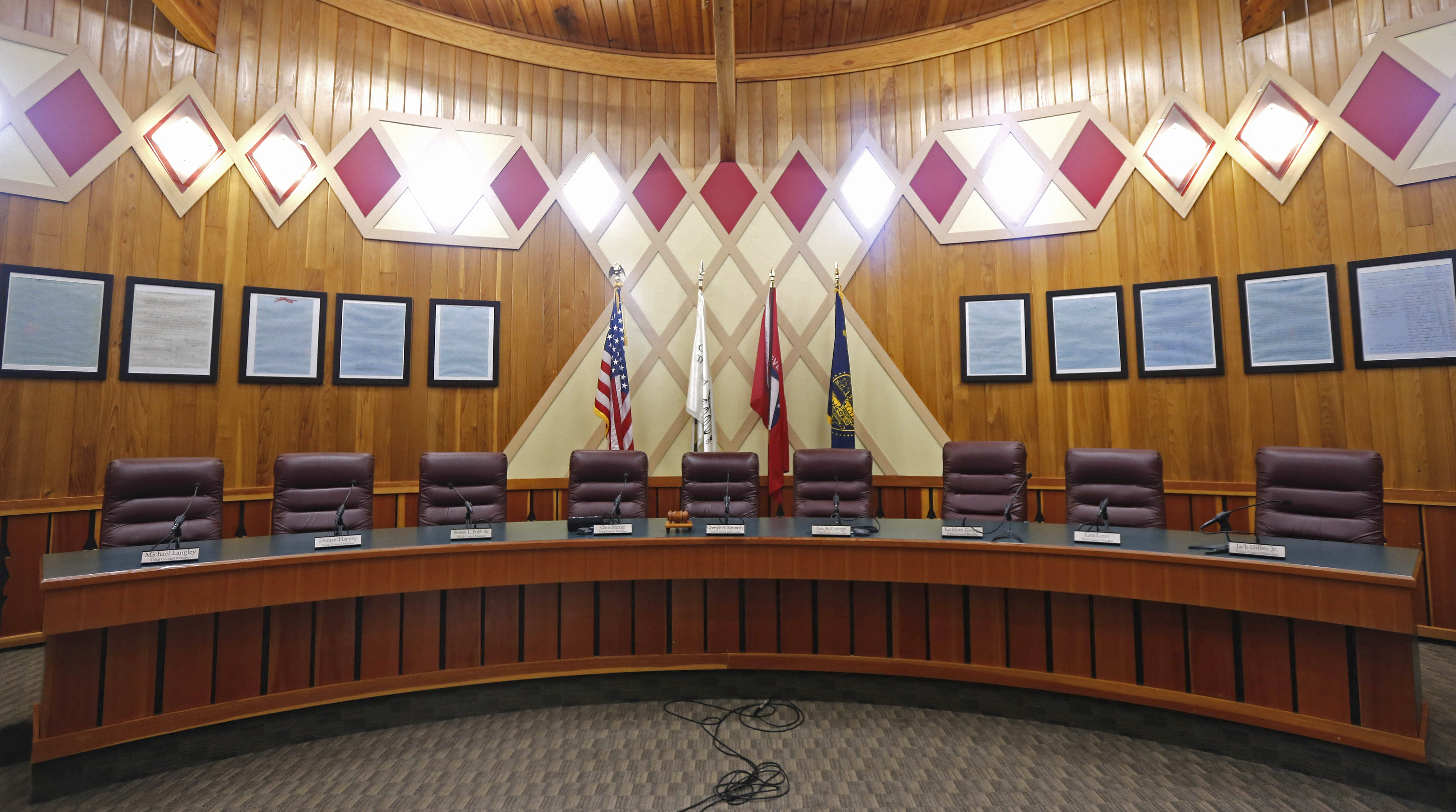 By Dean Rhodes
Smoke Signals editor
In its final meeting of 2020, Tribal Council approved a design contract for the new language building during its Dec. 30 meeting.
MCA Architects of Portland was the highest scoring applicant out of six proposals and the firm will provide architectural and engineering design services for the new building.
The language education building will feature six classrooms. Four classrooms are planned for construction in 2021 and two older grade classrooms are planned for future construction.
Currently, the Tribe has enough funds to pay for the two planned blended K-4 classrooms through a $500,000 federal grant and has raised more than 50 percent of the funds needed for two preschool classrooms and has arranged funding for most of the balance.
However, there are not sufficient funds to pay for the design of the two older grade classrooms at this time, but the Tribe may be the funder of last resort if grant applications currently submitted prove unsuccessful.
Because the MCA Architects contract was for more than $100,000, it required Tribal Council approval.
In other action, Tribal Council:
Approved a funding agreement not to exceed $132,711 with the Bonneville Power Administration to fund the work of Hydrosystem Compliance Specialist Lawrence Schwabe. The Tribe has been receiving the funding since 2010, Schwabe said during the Tuesday, Dec. 22, Legislative Action Committee meeting;
Appointed Clackamas County Commissioner Martha Schrader to a two-year term on the Spirit Mountain Community Fund Board of Trustees. She will take the place of Oregon Commissioner of Labor Val Hoyle;
Approved final adoption of amendments to the Housing Ordinance that will allow the Housing Department to re-assign a lease after a tenant defaults and comply with requirements of the federally insured Housing and Urban Development mortgage program. The amendments were originally adopted on an emergency basis in early September and the Tribe received no comments for the membership regarding the changes;
Approved applying to the Oregon Department of Education's Student Success Tribal Language grant program for $150,000 that would fund, if received, language assessments and developing Tribal language teachers;
And approved the enrollment of one infant into the Tribe because he or she meets the requirements outlined in the Tribal Constitution and Enrollment Ordinance.
Tribal Council also approved the agenda for the 11 a.m. Sunday, Jan. 3, General Council meeting that will be held via the Zoom teleconferencing application. The Education Department will give a report.
To watch the entire meeting, visit the Tribal government's website at www.grandronde.org and click on the Government icon and then Videos.