Tribal Government & News
Tribal Council OKs 2021 spending plan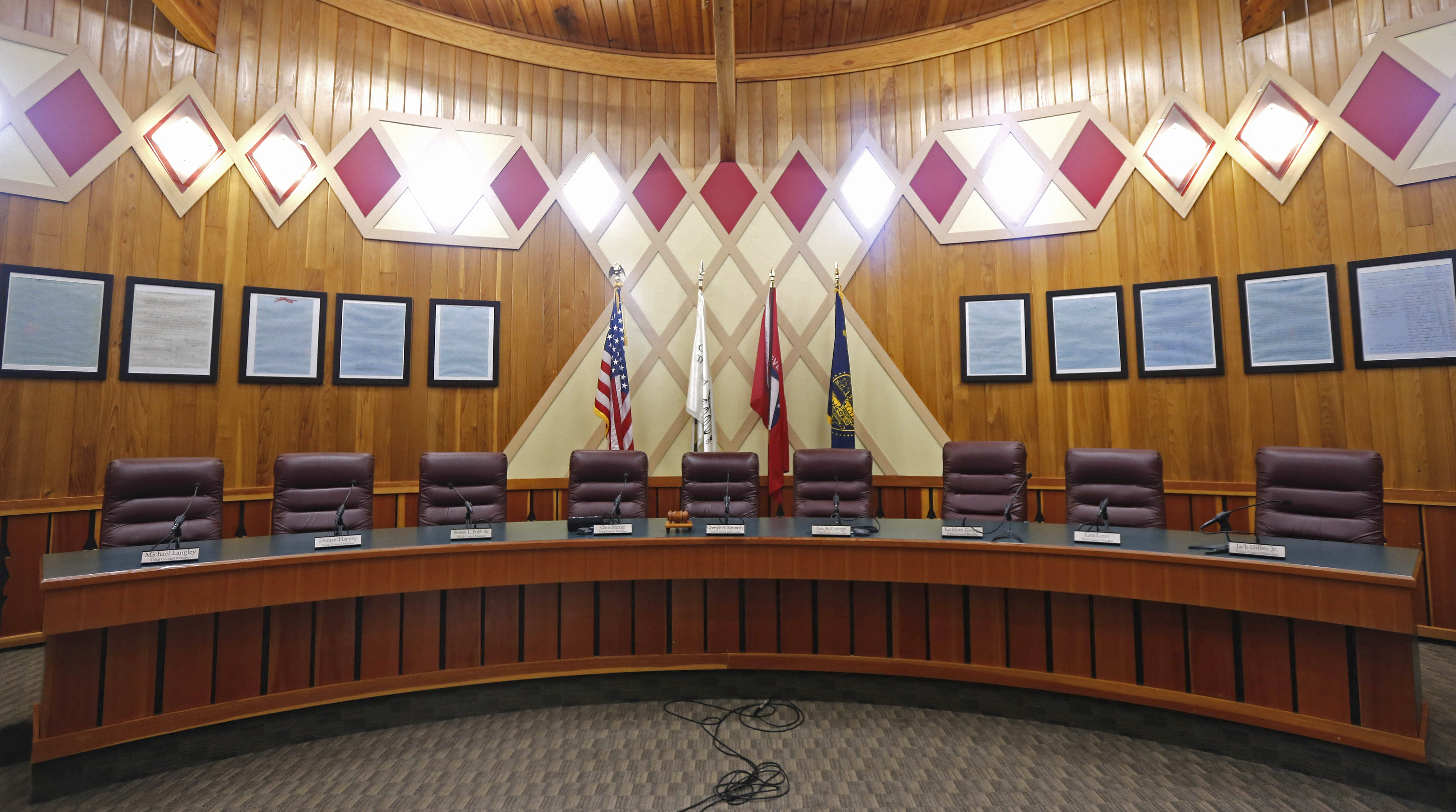 By Dean Rhodes
Smoke Signals editor
Tribal Council approved the spending plan for 2021 that reflects a 0.9 percent decrease in expenditures from 2020 during its Wednesday, Dec. 16, meeting.
The draft budget was detailed for Tribal members in the November Tilixam Wawa and explained by Tribal Finance Officer Chris Leno in executive session during the Nov. 1 General Council meeting.
Leno said that there were two comments received from the membership during the comment period that ran through Wednesday, Dec. 2.
During the Tuesday, Dec. 15, Legislative Action Committee meeting, Tribal Council Vice Chair Chris Mercier recalled the days of when the Tribe would approve its annual budget on the afternoon of Dec. 31 and Tribal Council Secretary Jon A. George thanked all staff members involved in putting together the 2021 spending plan.
In other action, Tribal Council:
Approved the 161-page Portland Harbor final supplemental restoration plan and environmental assessment, which evaluates and selects specific restoration alternatives and potential environmental effects of those alternatives. The Tribe is one of the trustees for natural resource assessment within the Portland Harbor superfund site;
Approved a contract with Salem Radiology Consultants to review certain dental X-rays for the Grand Ronde Health and Wellness Center;
Approved a Tribal credit card with a $5,000 limit for Warriors of Hope Program Manager Danielle Murrell to use in the performance of her job duties;
Re-appointed Tribal Council member Michael Langley as the Tribe's representative on the Mid-Willamette Valley Area Commission on Transportation with a term ending in December 2022;
Re-appointed Tribal Council member Denise Harvey as the Tribe's principal delegate to the National Indian Gaming Association and the paying of the $25,000 in annual dues;
And approved the re-enrollment of one person and the enrollment of seven new non-infants because they meet the requirements outlined in the Tribal Constitution and Enrollment Ordinance.
Also included in the Dec. 16 packet was an approved authorization to proceed that suspended all debt withholdings for the December per capita payment.
To watch the entire meeting, visit the Tribal government's website at www.grandronde.org and click on Government and then Videos.