Gaming
Spirit Mountain Casino remains open during COVID-19 surge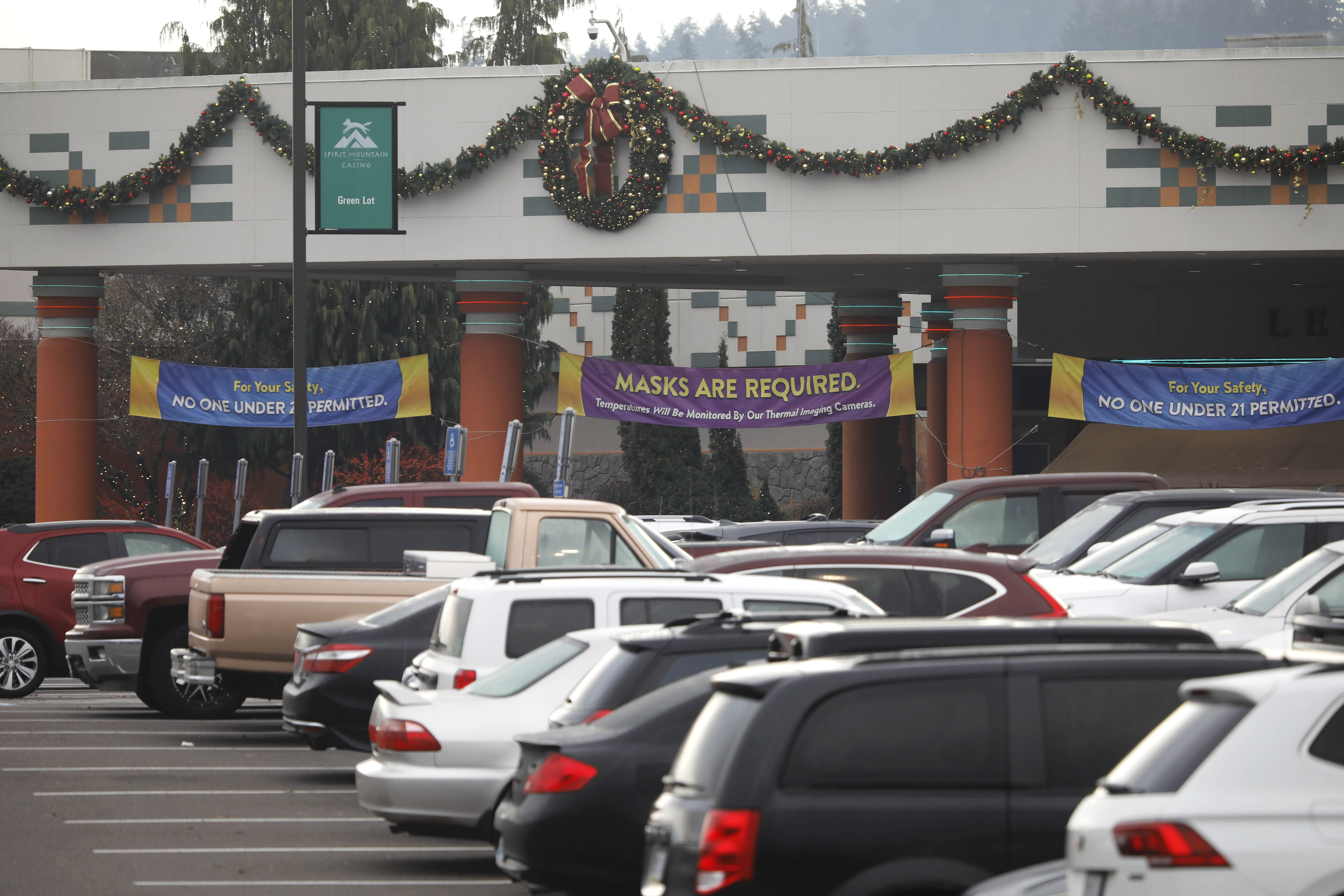 By Dean Rhodes
Smoke Signals editor
Unlike the Siletz Tribe's Chinook Winds Casino in Lincoln City, the Grand Ronde Tribe's Spirit Mountain Casino remained open during a recent surge in COVID-19 cases in Oregon.
"Spirit Mountain Casino has no plans to deviate from our health and safety plan," said Marketing Director Shawna Ridgebear on Friday, Dec. 4. "We will continue with our limited business hours and increased sanitation plans, much of which exceeds the Centers for Disease Control recommendations. Our full plan is available on our website at www.spiritmountain.com."
Spirit Mountain Casino, the Grand Ronde Tribe's primary economic engine, closed for an unprecedented 74 days in mid-March through May 31 when the coronavirus became a public health concern in Oregon.
Upon re-opening on June 1, the casino instituted several public health practices, including checking customers' temperature before entering, requiring that all guests be 21 and older, abbreviated business hours to allow for facility cleaning and mandating the wearing of face masks by customers. Most recently, the casino made the entire facility smoke-free.
Chinook Winds General Manager Michael Fisher announced the two-week closure of the Siletz Tribe's gaming facility at 4 p.m. Tuesday, Dec. 1. On Dec. 10, the Siletz Tribe announced that the casino would remain closed through the end of the year.
"The safety of our team members and guests is our top priority," Fisher said. "Team members will be paid through the tentative two-week closure."
Fisher said that Chinook Winds will use the time to deep clean and sanitize the property.
The Siletz Tribe also closed its hotel and golf operations as of Wednesday, Dec. 2.
Lincoln County has reported 770 COVID-19 cases and 16 deaths attributed to the virus. Oregon has seen more than 93,000 cases with more than 1,100 deaths.
Spirit Mountain Casino straddles the line between Polk and Yamhill counties, which have seen 1,582 and 2,169 COVID-19 cases and 24 and 19 deaths, respectively.
Gov. Kate Brown instituted a two-week freeze in Oregon to curb the spread of COVID-19 that ended on Thursday, Dec. 3. In its place, a four-tiered system based on how each of Oregon's 36 counties is doing was put in place.
Polk and Yamhill counties were deemed to be "extreme risk" while Lincoln County was deemed to be "high risk."
The Grand Ronde Health & Wellness Center reported that it has logged 40 positive COVID-19 tests as of Monday, Dec. 14.
The Cowlitz Tribe's Ilani Casino 16 miles north of Vancouver, Wash., also remained open with public health guidelines suggested by the federal Centers for Disease Control and Prevention and Washington health authorities.