Tribal Government & News
Tribal Council OKs December per capita, timber payments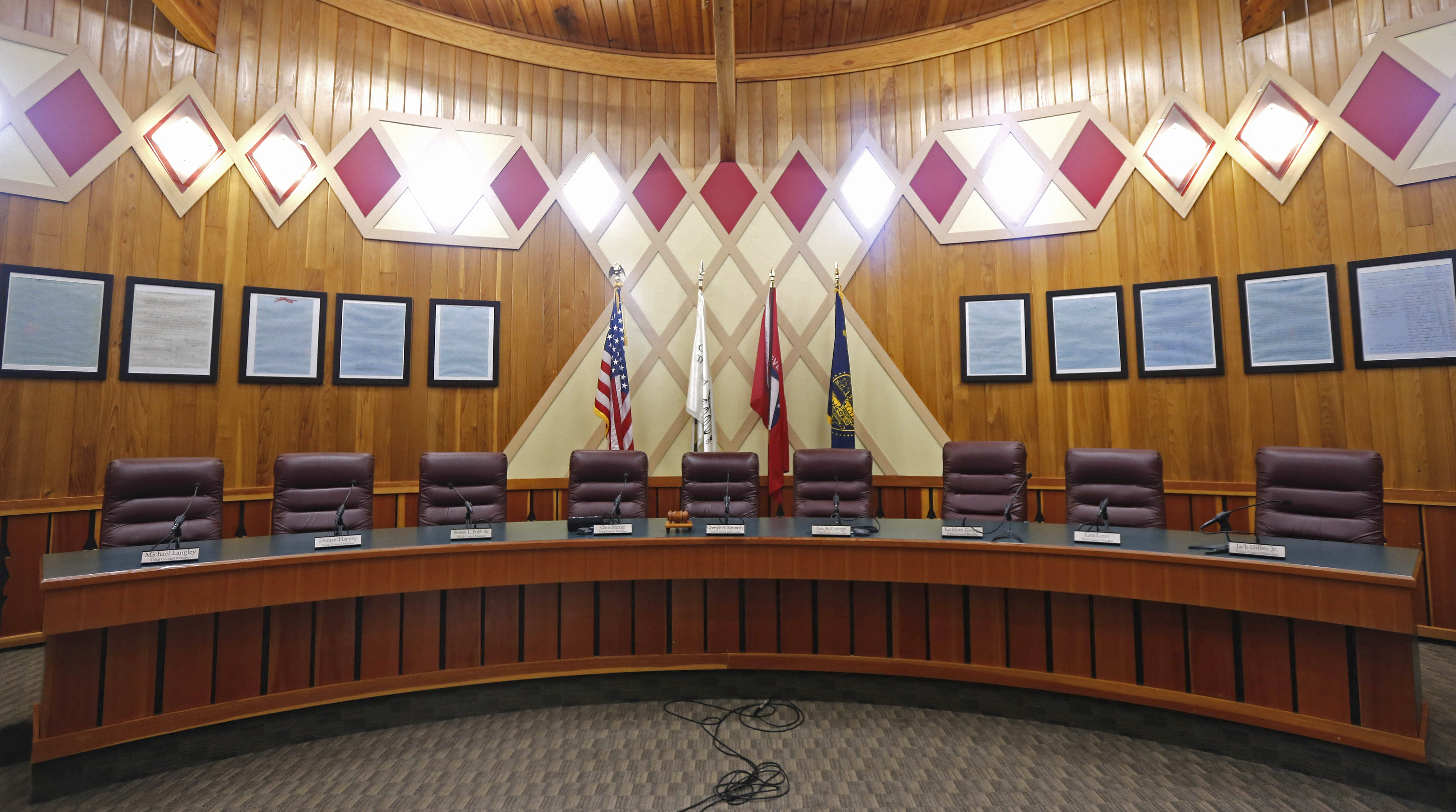 By Dean Rhodes
Smoke Signals editor
Tribal members will receive their first per capita distribution payment in nine months, as well as a $550 timber revenue payment, on Monday, Dec. 14.
Tribal Council OK'd the payments during its Wednesday, Nov. 18, meeting. The per capita amount will not be determined until Wednesday, Dec. 2, Tribal Council Chief of Staff Stacia Hernandez said during the Tuesday, Nov. 17, Legislative Action Committee hearing.
Acting Finance Officer Amy Gallant said the payments will be made in two separate checks.
Quarterly per capita payments were suspended for June and September after the Tribe closed Spirit Mountain Casino for an unprecedented 74 days between mid-March and May 31 in reaction to the COVID-19 pandemic.
Although Tribal members did not receive per capita payments, the approximately 4,500 adult Tribal members did receive eight COVID-19 relief payments from the Tribe using federal funding from the Coronavirus Aid, Relief and Economic Security Act.
Although the Tribe has not disclosed how much it has received in CARES Act funding, a Harvard study estimated the amount was approximately $33 million based on the U.S. Treasury's public formula for determining allocations to Tribes.
Using CARES Act funding, the Tribe dispersed $4,400 in relief funding to adult Tribal members from April through November, which is $250 less than the total per capita payments distributed in 2019.
The relief payments were designed to help Tribal members affected by the pandemic and the absence of two per capita distributions because Spirit Mountain Casino was closed.
Tribal Council approved the first supplemental $1.8 million budget on April 23 and $400 payments were mailed out and deposited directly into Tribal members' bank accounts on April 29.
Tribal Council approved a second $1.9 million supplemental budget on May 21 that sent another $400 virus relief payment to adult Tribal members.
The third $8.1 million supplemental budget was approved on June 18 and allocated $600 to each adult Tribal member in June, July and August.
The fourth $7.5 million supplemental budget that funded three virus relief payments was approved in September and sent $600 payments to adult Tribal members through November.
In other action, Tribal Council:
Approved a maximum $1.82 million design and build contract with Scholten Construction of Willamina for the uyxat Powwow Grounds arbor expansion. Also included in the Nov. 18 Tribal Council packet was an approved authorization to proceed allowing the Tribe's Natural Resources Department to provide raw logs to the arbor expansion project. The estimated value of the logs and associated costs will be approximately $94,000;
Approved a contract with LightWerks of Carson, Calif., to improve the audio-visual equipment in Tribal Council Chambers that will include new video displays, remote-control cameras, new speakers and the ability to interact with Tribal members remotely. The funding is coming from the CARES Act monies received by the Tribe;
Approved the agenda for the Sunday, Dec. 6, General Council meeting. It will be held at 11 a.m. via the Zoom teleconferencing program and feature a presentation from Spirit Mountain Community Fund;
And approved the enrollment of four infants into the Tribe because they meet the requirements outlined in the Tribal Constitution and Enrollment Ordinance.
To view the entire meeting, visit the Tribal government's website at www.grandronde.org and click on the Government tab and then Videos.