Culture
Yesteryears -- Oct. 15, 2020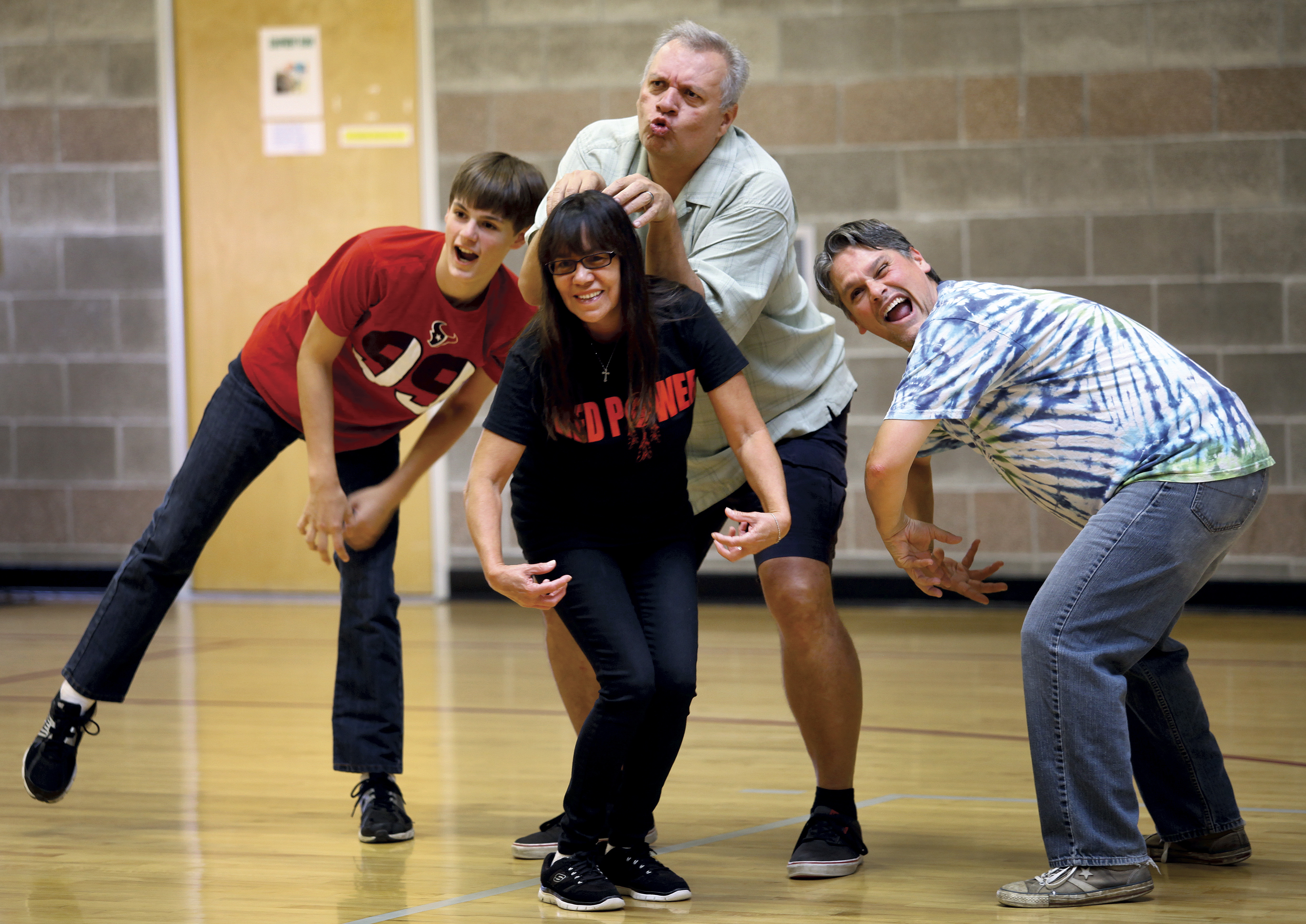 2015 – The Jim Pepper Project tour made its way to Grand Ronde for a performance in the Tribal gym and included an acting workshop the following morning. The original play was presented by Don Horn's triangle productions! to honor the legacy of Native American jazz musician Jim Pepper. The original production was touring Oregon's nine federally recognized Tribes throughout 2015 and was designed by Horn to mix performance, history and music into one show. The project took audience members through Pepper's journey of becoming a world-renowned musical artist.
2010 – The possible skull of a Confederated Tribes of Grand Ronde ancestor was finally buried in a traditional way. The return happened after the Linn County Sheriff's Office re-examined a cold case involving the skull when they were able to contact a man, who had taken the skull to a show-and-tell at his grade school in 1984. The skull had been passed down through generations in a family. "We took custody of this ancestor and will rebury in conjunction with Warm Springs and Siletz due to a lack of information about where this ancestor was recovered from," said Tribal member Eirik Thorsgard, the Tribe's Cultural Protection coordinator.
2005 – Tribal Council members Angie Blackwell, Reyn Leno and Jack Giffen Jr. traveled to Washington, D.C., to meet with the state's elected officials to discuss their opposition to a casino in the Columbia River Gorge and to explain their position. The Tribal Council members made the point that their opposition to a casino in the Columbia River Gorge was based on fairness of policy and fear of proliferation, not trouble between Tribes. Earlier that year, Oregon Gov. Ted Kulongoski approved the Confederated Tribes of Warm Springs' efforts to establish an off-reservation casino development project in the Columbia River Gorge.
2000 – The possibility of a recreational center for Grand Ronde was being discussed by community leaders. The location of the center was yet to be determined, although easy access before and after school was an important factor. The project would not depend on local taxes, but instead be financed by grants. According to some estimates, it would cost between $2 million and $5 million, and include a pool.
1995 – An overwhelming number of applicants, combined with a limited phone system, was making it challenging for staff at Spirit Mountain Casino to respond quickly to all Tribal members, but officials assured Smoke Signals that every effort was being made to answer questions and place applicants. "Due to the enormous number of applicants, over 3,000 to date, many people are experiencing delays in hearing the results of their applications, interviews or security checks," an article stated. "The human resources staff is working overtime to alleviate the delays."
1990 – Tribal representatives across Oregon gathered for a major statewide conference about their history and cultural traditions. The three-day conference was a culmination of a two-year project undertaken by several of the Tribes in cooperation with the Oregon Council for the Humanities. The grant allowed each Tribe to undertake a self-study project aimed at exploring aspects of Tribal history. Conference sessions included "The Recovery of Heritage," "As I Was Told: Indian Oral Tradition in Oregon, "Mistaken Notions," "Shapes of Their Thought," "The Attempted Suppression of Indian Culture in Oregon" and "Indian Places."
1985 – During the past month, 117 applicants were approved for enrollment in the Tribe. "I would like, once again, to explain what is needed to complete an applicant's enrollment file," Enrollment Clerk Margo George said. "A completed enrollment application, along with birth documentation, must be turned in."
Yesteryears is a look back at Tribal history in five-year increments through the pages of Smoke Signals.