Tribal Government & News
Tribe providing respite for firefighting crews battling area blazes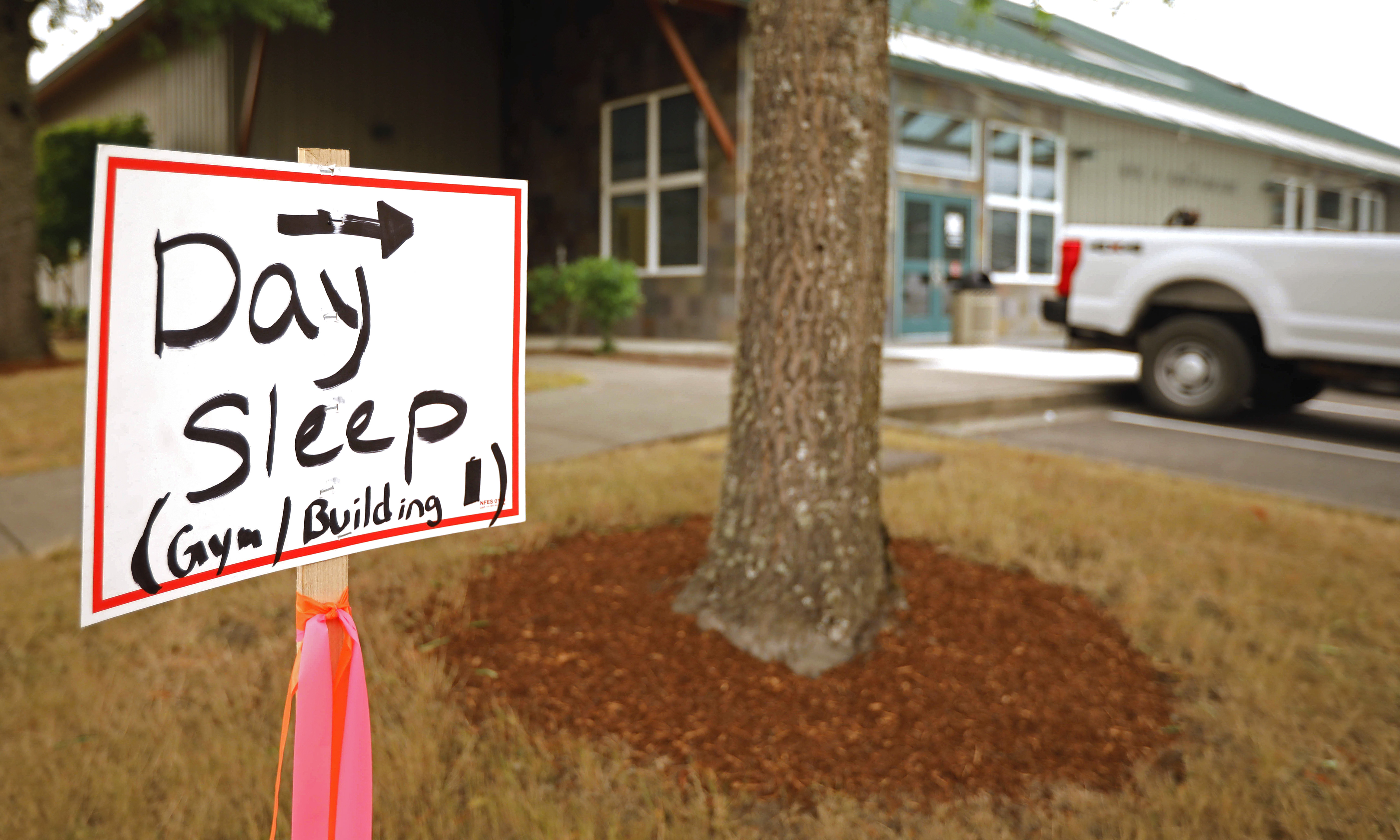 By Danielle Frost
Smoke Signals staff writer 
The Confederated Tribes of Grand Ronde is partnering with the Oregon Department of Forestry to provide a safe place for firefighters to rest and recharge after unprecedented wildfires swept across the Willamette Valley and coast earlier this week.
The camp came about after state forestry officials reached out about needing a safe location to stage a camp for its crews, according to the Tribe's Communications Director Sara Thompson.
"We were happy to accommodate their needs," she said. "It will be up and running for as long as it is needed."
The fire camp started on Wednesday, Sept. 9, and is located in the Tribal gym as well as the campground behind the Clothes Closet on Blacktail Drive. These areas are closed to the public until further notice.
The camp can accommodate 150 to 200 people. Social distancing and other precautions are being taken to keep fire crews safe during the COVID-19 pandemic.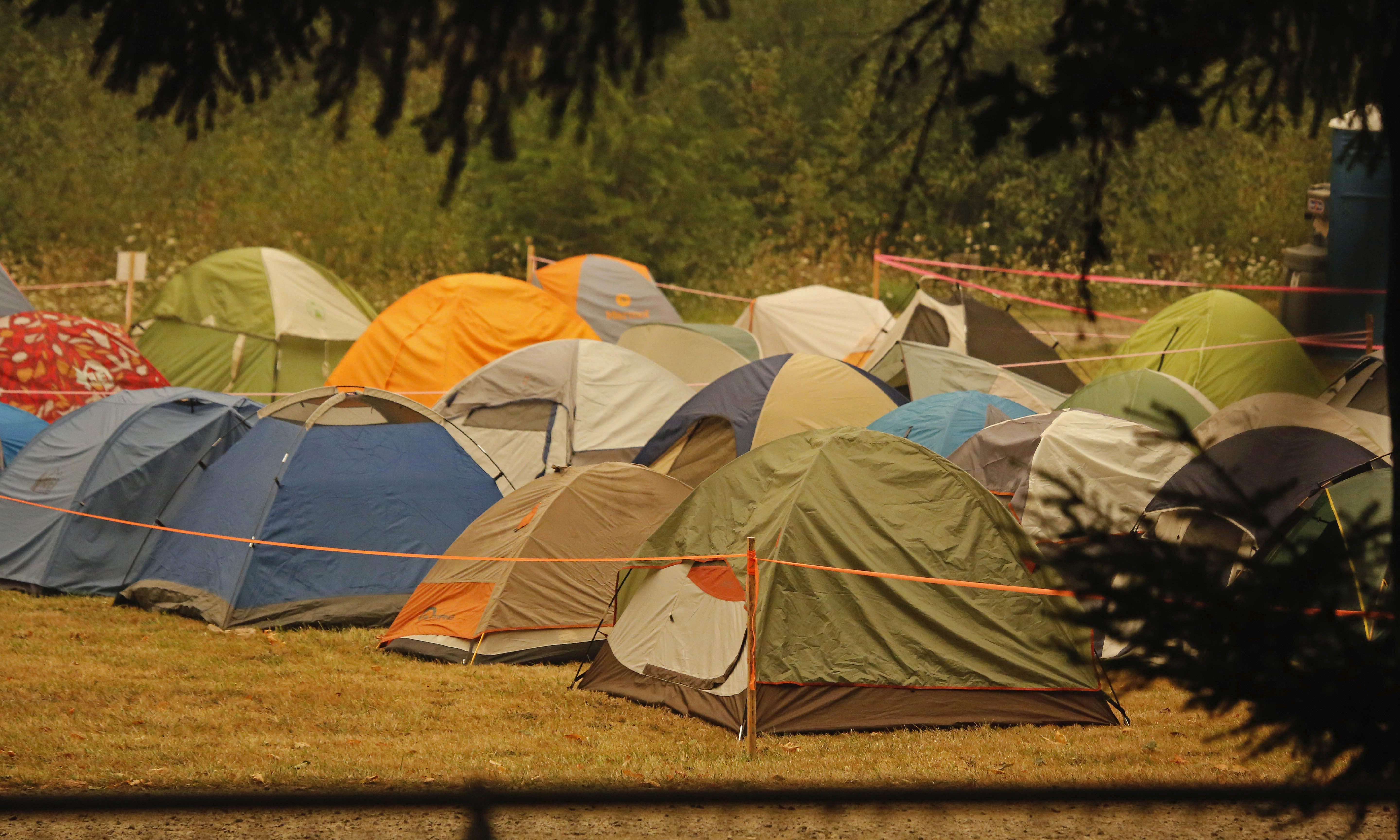 Tents are set up in the campground in a fire camp established by the Grand Ronde Tribe and Oregon Department of Forestry for firefighting crews and first responders on Thursday, Sept. 10. This camp is being used as a base for those working on the front lines of an Otis area fire. The camp allows firefighters to eat, sleep and recharge. (Photo by Timothy J. Gonzalez/Smoke Signals)
The Tribe meets with the Department of Forestry as a part of its ongoing emergency management planning.
"It's that planning that paves the way for us to work with our partners for an immediate response in a situation like this," Thompson said.
Jason Cox, a public affairs specialist with the Department of Forestry, said that Oregon Tribes have been a valuable partner in statewide firefighting efforts.
"We appreciate everything that they bring to the table," he said. "The word 'unprecedented' doesn't do justice to the wildfires happening now. The Grand Ronde's generosity is much appreciated. That morale boost is just as important to our fire crews as the opportunity to rest and recover."   
Thompson said there is no need for volunteers to help at the fire camp at this time, but any future volunteer opportunities will be posted on the Tribe's Facebook page.
For more information about the wildfires and current conditions, visit wildfire.oregon.gov.