Tribal Government & News
Tribal fire crews protecting the Reservation, helping in local and regional efforts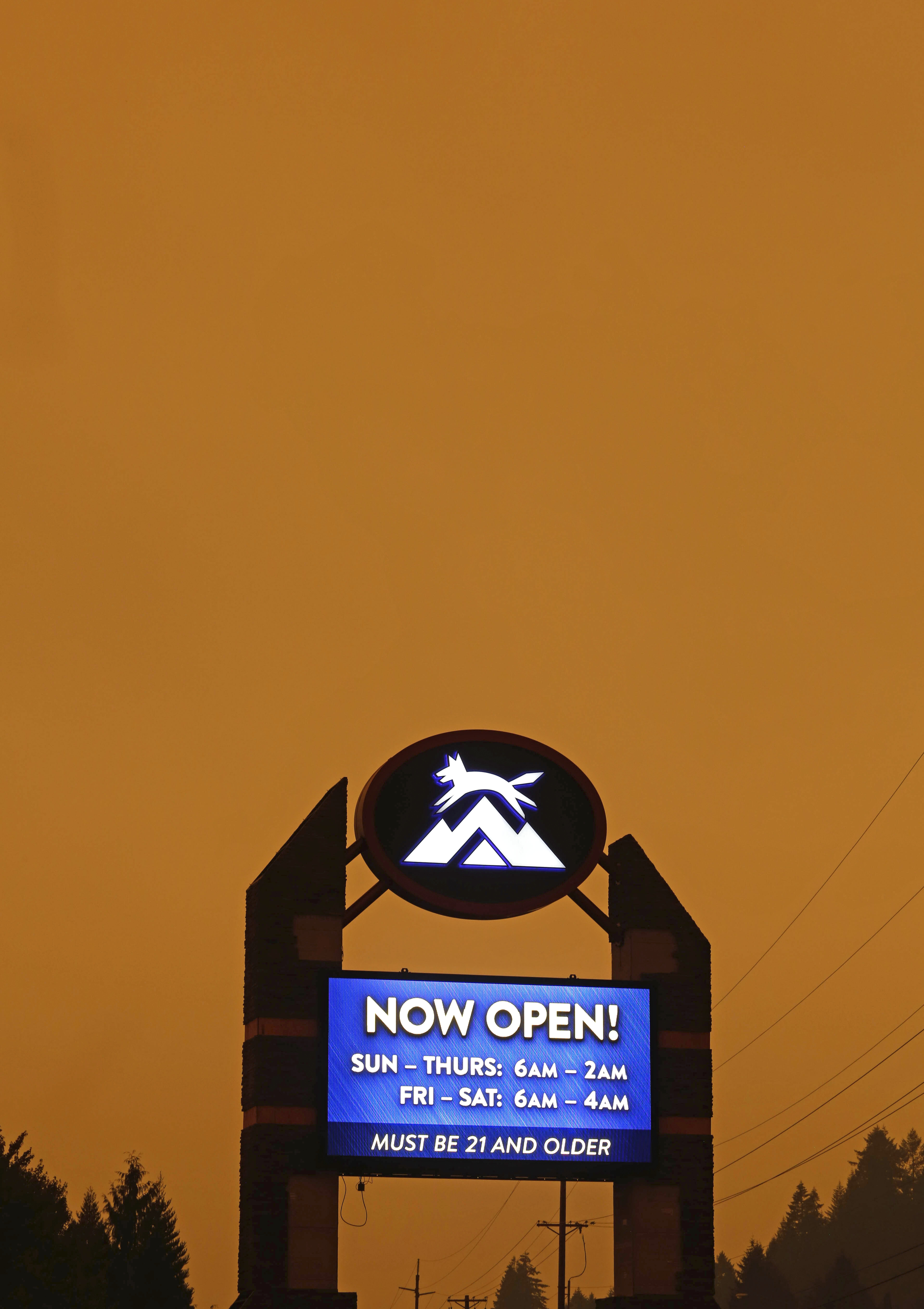 By Danielle Frost
Smoke Signals staff writer 
The Confederated Tribes of Grand Ronde's Silviculture/Fire Protection Department is focusing its efforts to keep the Reservation safe while also assisting other rural departments in the region.
"We are focusing on protecting the Grand Ronde area, but are also engaged in mutual aid efforts with local departments," Silviculture/Fire Protection Supervisor Jim Pinder said on Wednesday, Sept. 9.
The Tribe has been working with the West Valley Fire District and also has reached out to the Tillamook Fire Department to see what needs are there.
Additionally, a Tribal fire engine was sent to Otis, 21 miles west of Grand Ronde, to help contain the Echo Mountain Complex Fire. Officials from the Oregon Department of Forestry said approximately 300 acres had burned as of Tuesday, Sept. 8. That and other wildfires in Lincoln County are forcing residents to evacuate and creating hazardous air quality conditions.
Overnight, the Lincoln County Sheriff's Office issued new Level 3 "Go Now" evacuation orders for the Otis and Rose Lodge areas as blazes continued.
On Wednesday morning, the Grand Ronde area and Spirit Mountain remained shrouded in a smoky haze as Highway 18 -- the Salmon River Highway -- was closed at milepost 10 in Lincoln County because of the wildfires. Signs situated just west of the Grand Ronde Road intersection warned travelers of the closure.
The U.S. Weather Service issued an air quality alert on Monday, Sept. 7, that remains in effect until noon Thursday for the Oregon Coast, Willamette Valley, southwest Washington and southern Oregon.
"Wildfires burning in the region combined with forecasted conditions will cause air quality to reach unhealthy levels at times until at least Thursday afternoon," the alert stated. "Pollutants in smoke can cause burning eyes, runny nose, aggravate heart and lung diseases, and aggravate other serious health problems."
In addition to battling blazes locally, Grand Ronde fire crews are also assisting in regional efforts.
"We have one engine in Warm Springs at the Lionshead Fire, one in the Medford area and we have a hand crew on the Colville Reservation in eastern Washington helping with efforts there," Pinder said.
The 91,754-acre Lionshead Fire is 5 percent contained and has spread through Marion and Clackamas counties, prompting numerous evacuations. The Almeda Fire is 1,500 acres and resulted in level 3 evacuations in south and central Medford Tuesday evening. Level 3 evacuations also were issued for the Inchelium Highway Fire, part of a larger blaze that has burned more than 12 square miles of the Colville Reservation.
"We're really just kind of holding things down here," Pinder said. "Tonight is the end of the red flag warnings, but we will still have engine patrols in place until further notice. We are keeping on the lookout and are creating a presence to let people know the Tribal engines are around here and can respond to something."
With four engines and a water tender at the ready, Pinder added the Grand Ronde Reservation will be protected.  
"If anyone sees a fire, do not call the Natural Resources Department," he said. "Call 911 and that will be immediately routed to us."
To help safeguard against additional fires, the Reservation gates were closed on Tuesday, Sept. 8, and Police Chief Jake McKnight said Wednesday that he expected the closure to last for at least a week.